Dealing with North Korea is Stressful, So South Koreans are Getting a One-Off 10-Day Holiday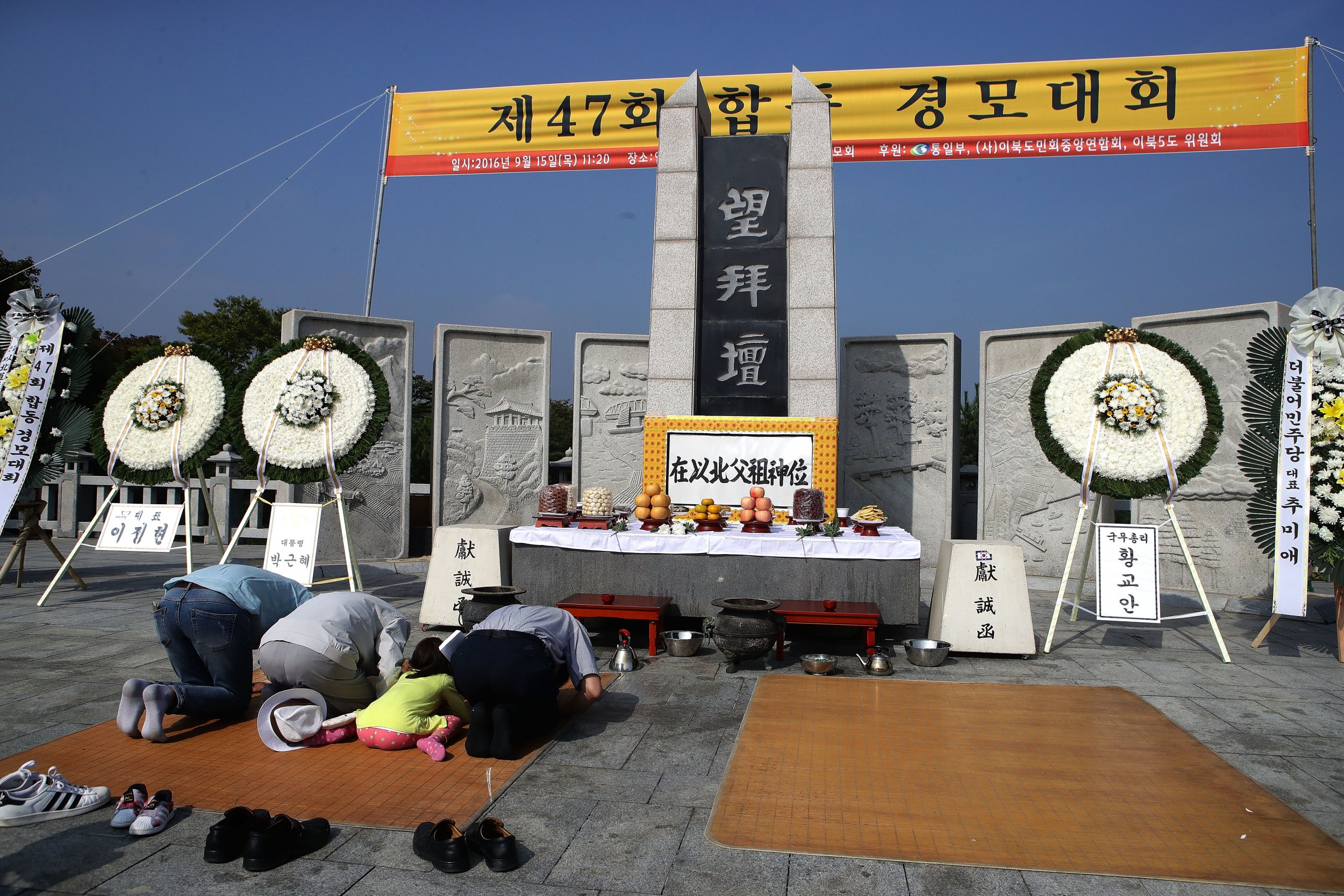 The South Korean government is allowing the country's 51 million people to take a long holiday next month.
Monday October 2 was declared a one-off holiday to allow workers to take 10 consecutive days off, local media reported on Tuesday.
The vacation is intended to offer South Koreans the opportunity to take a well-deserved rest and comes after a year that has seen the country endure a major corruption scandal that brought down its president. The country has also had to deal with its northern neighbor's ambition to grow its nuclear ambitions and capabilities.
The holiday will begin Saturday September 30 and continue through Monday October 9, with the one-off holiday on October 2 linking the weekend to three national holidays.
South Koreans will be celebrating National Foundation Day on October 3, remembering the traditional founding of Korea by Tangun in 2333 B.C. Chuseok, known in English as Korean Thanksgiving, takes place between October 4 and 6, and, finally, Hangeul Day (also known as Korean Language Day) is observed on October 9, marking the invention and proclamation of the Korean alphabet in 1446.
Chuseok is the most important celebration of the Korean holiday year, also known Hangawi in ancient Korean, or Harvest Moon Festival.
The holiday is celebrated over three days and is also nominally observed in North Korea as a day for people to visit their ancestral gravesites.
South Koreans also honor their ancestors, marking the holiday in a similar fashion to American Thanksgiving, travelling home to spend time with their families.
President Moon Jae-in has favored letting South Korea, a country known for its long working hours and underused paid leave, to spend more time off work. Leading by example, Moon went on vacation in late July despite the tensions in the Korean Peninsula, the Associated Press reported.
Even though Moon spent his holiday in a military-run vacation facility in the south of the country to allow him to keep in touch with officials in the event of provocations from the North, the South Korean president insists time off is both beneficial for people's well being and for the economy because it offers more opportunities to spend money.
Economic data seems to support his strategy. During a temporary holiday called for August 14, 2015, the country recorded an estimated economic surplus equivalent to $1.7 billion, according to an analysis quoted in the Korea Times.