Brandeis Assistant Dean Puts Out Personal Note Saying 'I Hate Whiteness'
Kate Slater, an anti-racist scholar and assistant dean of graduate student affairs at Brandeis University, recently found herself at the center of some online controversy when words she posted on social media were taken out of context.
The message that was shared on Twitter came from an Instagram post, where she stated, "I hate whiteness." Slater, who is white, emphasized in the post that she does not hate white people but simply believes that all white people are racist "in that all white people have been conditioned in a society where one's racial identity determines life experiences/outcomes and whiteness is the norm and the default."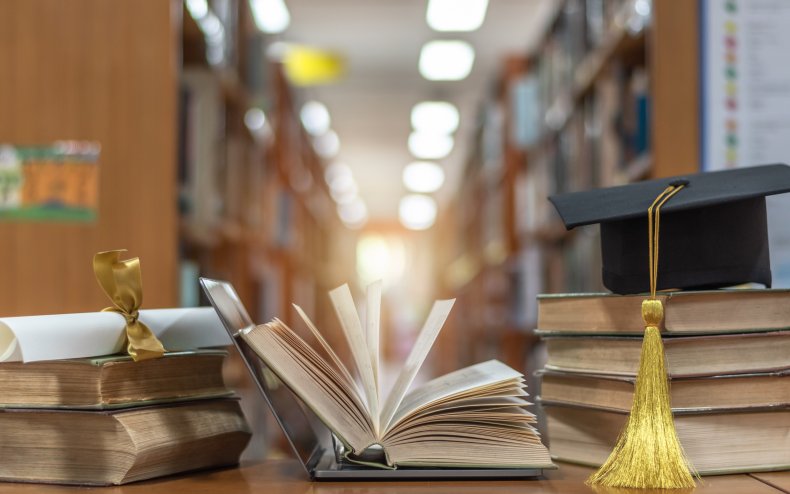 Slater frequently posts about critical race theory on her Instagram account and also writes about it in articles published on sites like NBC's Today.com and Inc. magazine. She holds a Ph.D. from the University of New Hampshire, and her doctoral research centered on the experiences of underrepresented minority students in higher education, especially at institutions that are predominantly white. She has also lectured on race to students of all ages.
Some people on social media, particularly Twitter, who shared her message have seized on the fact that she's employed at a university. Others make reference to her being white. While many of the messages about her are inflammatory, others are simply confused.
On her own Instagram page, the messages on that particular post and others that shared similar sentiments were full of positive comments, though the page was not absent of attacks.
Critical race theory has become more commonly taught in schools and universities across the country in recent years, though it's not without its detractors. Opponents have argued against it for a variety of reasons, including that it undermines confidence in the rule of law, discounts white opinions and weakens full dialogues on the issue of race.
Politicians in several states have sought to limit students' exposure to critical race theory. In Tennessee, Governor Bill Lee signed a bill this week that banned the teaching of the theory in public schools, joining Idaho Governor Brad Little and Oklahoma Governor Kevin Stitt in signing similar legislation. Last week, the Texas state Senate approved a bill to ban critical race theory in public and open-enrollment charter schools, and lawmakers in Arkansas, Arizona, Missouri, Oregon and Utah are reportedly working on their own bans.
In September 2020, President Donald Trump issued an executive order directing government agencies to cancel funding for programs that mention "white privilege" or "critical race theory," an order that President Joe Biden rescinded on his first day in office.
Contacted by Newsweek, Slater declined to comment. However, she suggested that anyone who is interested in reading more about race and racism can find recommended resources on her website, KateASlater.com.
Newsweek also reached out to Brandeis University for comment but did not hear back in time for publication.