Deanna Duggar Shares Bible Verse About Harming 'Little Ones' After Josh Duggar Arrested for Child Porn
Deanna Duggar appears to have her own opinion on how her nephew Josh Duggar should be punished after his arrest for possession of child pornography.
The gospel singer posted the Bible verse Mark 9:42 on her Instagram account on Wednesday. It reads: "Whoever causes one of these little ones who believe in me to sin, it would be better for him if a great millstone were put around his neck and he were thrown into the sea."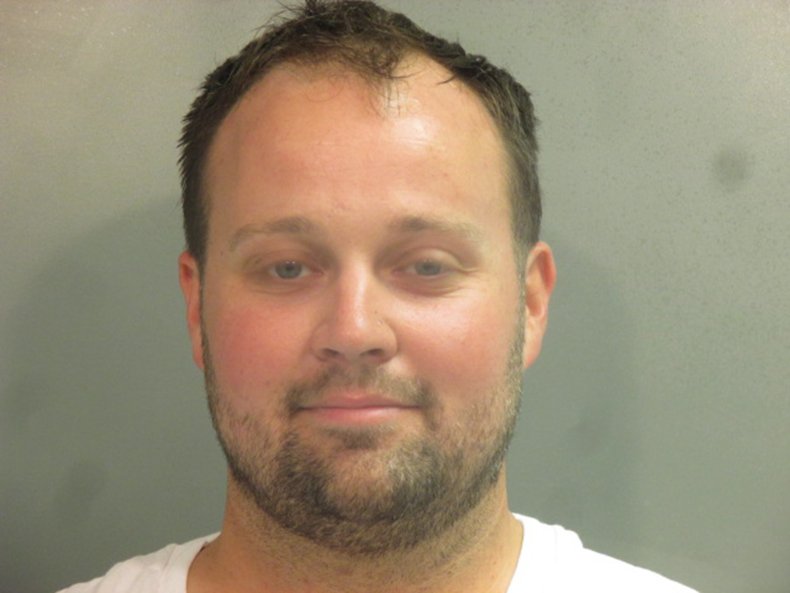 Deanna emphasized her post by adding: "This is what my bible says!"
She also wrote, "God says the 'Little ones' are so precious to Him!!"
Deanna's daughter (and Josh's cousin), Amy King, added a reply in the comments to her aunt's post. It simply read: "AMEN."
Duggar, 33, was arrested by federal authorities on April 29 and is facing up to 40 years in prison if convicted on charges of receiving and possessing material depicting the sexual abuse of children. He is currently free on bond and staying with third-party custodians away from his pregnant wife Anna and their six children. He's also being monitored by GPS tracking.
On April 30, Duggar had his first court hearing. During that hearing, a federal Homeland Security agent said pornographic images depicting the sexual abuse of children, including toddlers, had been downloaded in 2019 by a computer at a car dealership Duggar owned.
The Associated Press reported that the court also heard Josh's wife Anna Duggar received regular reports about her husband's activity via a monitoring program that had been installed on the computer.
Duggar is the former star of the TLC reality show 19 Kids and Counting, which ran for seven years until its cancellation in 2015. TLC announced ended the show after a police report from 2006 was unearthed that revealed Josh was accused of sexually fondling five girls, including four of his sisters, when he was a teenager. He also once worked for Family Research Council, a position which led to GLAAD labeling him as an "anti-gay activist."
He recently owned a now-closed car dealership in Springdale, Arkansas, called Wholesale Motorcars. People magazine reported the child pornography files he was charged with possessed were traced to the IP address of his work computer at Whosesale Motorcars.
Deanna offered more follow-ups in the comments section of her Instagram post. She replied to one comment by writing, "Hey I am just quoting what the Bible says!"
The last message she wrote in the thread is currently: "God Almighty says this is very, very serious!!! No I don't want anyone to die! But I do want the Truth to be revealed! 🙏🙏🙏"
Newsweek contacted Deanna Duggar for further comment but has not heard back as of press time.