Dear Education, Believe Black Women | Opinion
Are we finally listening to Black women?
We definitely don't listen to Black girls who grow up to become Black women; R. Kelly gambled on that stance for decades and won handsomely. In education, we seem to have an enamored and transfixed gaze on the strength, candor and resilience of Black women; but while in amazement, we neglect to substantively examine the institutional circumstances that mandate those attributes as requiem for survival. Black women are invited to the table, but are expected only to serve—not to eat and be nourished like everyone else.
The field of education must be different though, right? We listen to "our" Black women, don't we? At least that's what we tell ourselves. We're far more progressive, more thoughtful, and don't forget—we're striving toward antiracist practices. We want schools that are rooted in antiracism, achievement and love. We want to give our students mirrors and windows; we want them to see themselves in their teachers and leaders, but we also need them to dream beyond the borders of their newly gentrified neighborhoods. We desperately need them to see the world for what it can be and not just what it exists as.
Insofar as we believe that the intent will usually negate the impact, this nation's schools' intent to be equitable only serves to assuage the guilt of those who, once in proximity to power—blunt their edges and dull their sensibility to injustice. America wants Black women to be okay, even in the face of insurmountable odds, because we're just built differently. Education, as an institution, wants Black women to be okay because we're the hypervisible and undervalued patron saints of the classrooms and the hallways; we just understand Black children more. In a system that's been consummated to produce workers and not galvanize thinkers—Black women, some willingly, some begrudgingly, and others—unknowingly shoulder the toll of the toil.
Hardly anybody is listening to Black women except other Black women. I know that it's undoubtedly hard to conceptualize that our schools aren't what we've willed them to be. However, I push all allies of Black women to consider how difficult it must be to endure the seemingly unyielding cycle of trauma that our students experience while bearing our own at the hands of our colleagues.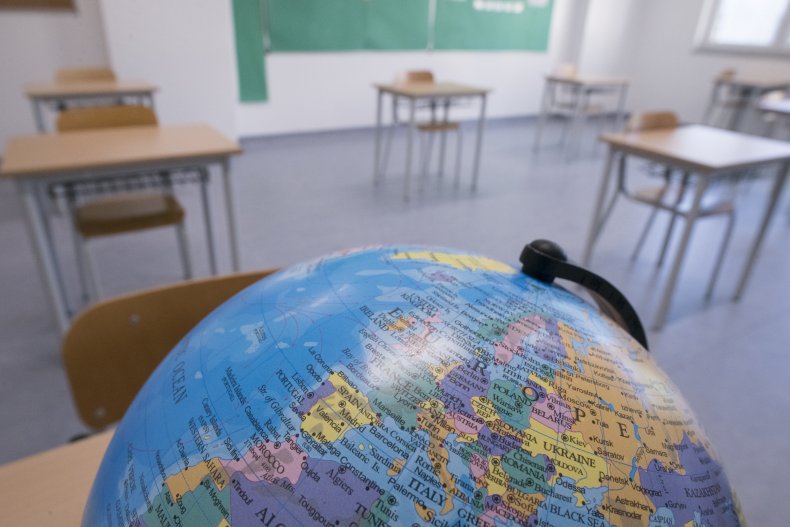 I submit another question: If we listen to Black women educators, what are we afraid of hearing? There are some uncomfortable truths that schools and organizations must reckon with to be truly worthy of all that Black women emanate:
—Schools crave the warmth of Black women, but are unwilling to face the fire when it ignites. The tone of the message is inconsequential for Black women; the "angry Black woman" myth will persist. The message could be vulnerable. It could be research-supported. The message could even be parallel to the will of the people. When the message is adversarial to what power wants to hear, it will be problematized. As long as the ire is directed toward what has been identified as the common enemy, the crowd will laud her for her bravery and commitment to truth and justice. However, when she indicts someone in that crowd—the crowd becomes a mob.
—The glass cliff is real; when it breaks, Black women are the most palatable scapegoat. When productivity and utility are the primary means of assigning value to people, it will be difficult to cultivate empathy for a population of individuals who are either seen as subhuman or superhuman. In our schools and definitely in our society, Black women must be working in service to others in order to be humanized. Even in impossible situations, the expectation is that we will continue to show up for others, while also performing the impossible. If we fail, again, the institutional circumstances won't be interrogated. The loss will be our own and the recourse will be such as Black women still have to prioritize the care of others.
—It expends an immeasurable amount of energy and emotional capital to explain misogynoir, respectability politics, or the constancy of presumed incompetence to people; when Black women voice that they're happening—believe it. Please read this sentence three more times.
At the end of this school year, when we discuss lessons learned, I hope the treatment of Black women teachers and leaders is discussed at length with Black women in the room. I hope no allies broach the topic in yet another instance of empty allyship. I hope other women don't allow themselves to be patrons of the patriarchy. I'm not confident, I'm just hopeful. Schools know what to do, but if they have the will to do it remains to be seen.
Black women deserve more and better. We always have. I'll continue to listen to us because seeing Black girls get to grow up has been my salvation.
LaTrina Johnson-Brown is a Black and queer southern writer, educator, wife and doctoral student. She is based in Nashville and committed to leading for educational, racial and economic justice for students of color across the South. She'll forever be in search of some "good trouble" to get into.
The views expressed in this article are the writer's own.