'Dear Evan Hansen': Release Date, Cast, Trailer, and Plot
Hit Broadway musical Dear Evan Hansen is set to be adapted for the big screen by The Perks of Being a Wallflower author Stephen Chbosky.
The coming-of-age drama was a hit when it opened in Broadway in December 2016, after its premiere in Washington D.C. in 2015 and its off-Broadway debut in May 2016.
It earned six awards at the 71st Tony awards in 2017, with star Ben Platt winning Best Actor in a Leading Role in a Musical and the show itself getting the prize for Best Musical and Best Score.
And now the musical is being re-created on the silver screen by Universal Pictures.
Here is everything you need to know about the film.
When is Dear Evan Hansen out?
Dear Evan Hansen is set to be released exclusively in theaters, instead of being made available digitally at the same time.
The film will be released across the United States on September 24th, 2021.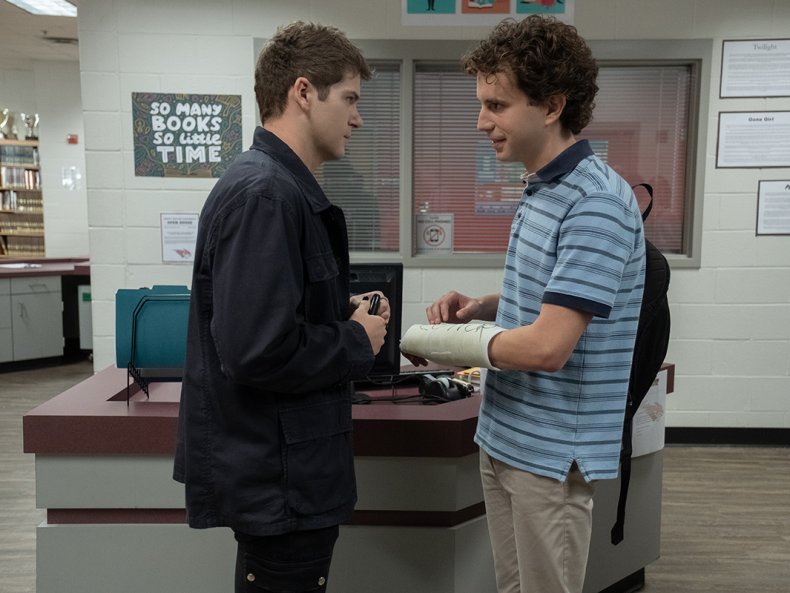 Who will star in Dear Evan Hansen?
Platt will reprise his role as Evan Hansen in the film's adaptation, and his casting choice has garnered some criticism from the public given his age.
The 27-year-old actor is portraying a High School student, but director Chbosky was determined for the actor to take the part.
In an interview with Vanity Fair in May, the director said of Platt: "His understanding of the character is so complete and so profound.
"I couldn't imagine anybody else playing it. It's his part. I felt very strongly about it. And to me it was never even a consideration."
Julianne Moore will portray Evan's mother Heidi, and Amy Adams stars as late teen Connor Murphy's mother Cynthia.
Colton Ryan portrays Connor while Kaitlyn Dever will play his sister Zoe, and Amandla Stenberg takes on the role of Alana Beck.
What will happen in Dear Evan Hansen?
The film has the same premise as the musical; it follows socially awkward teen Evan as he starts to write letters to himself on the suggestion of his therapist.
At school, Connor terrorizes Evan but he offers to sign his cast before discovering a letter the latter wrote which reveals he has a crush on Connor's sister Zoe.
He takes the letter and days later Connor's parents Cynthia and Larry reveal to Evan that their son had taken his own life. They then return the letter, believing it was a suicide note Connor had written to him.
Evan decides to lie to the pair, telling them he and Connor were friends who regularly emailed each other and spent time together.
Is there a trailer for Dear Evan Hansen?
Yes, the official trailer for Dear Evan Hansen has been released and it gives a closer look at the musical adaptation.
The trailer presents the main premise of the musical and it also features a preview of a number of songs, including "You Will Be Found".