Dear Ivanka: Cara Delevingne, Olivia Wilde Ask First Daughter to Help Push for Clean Dream Act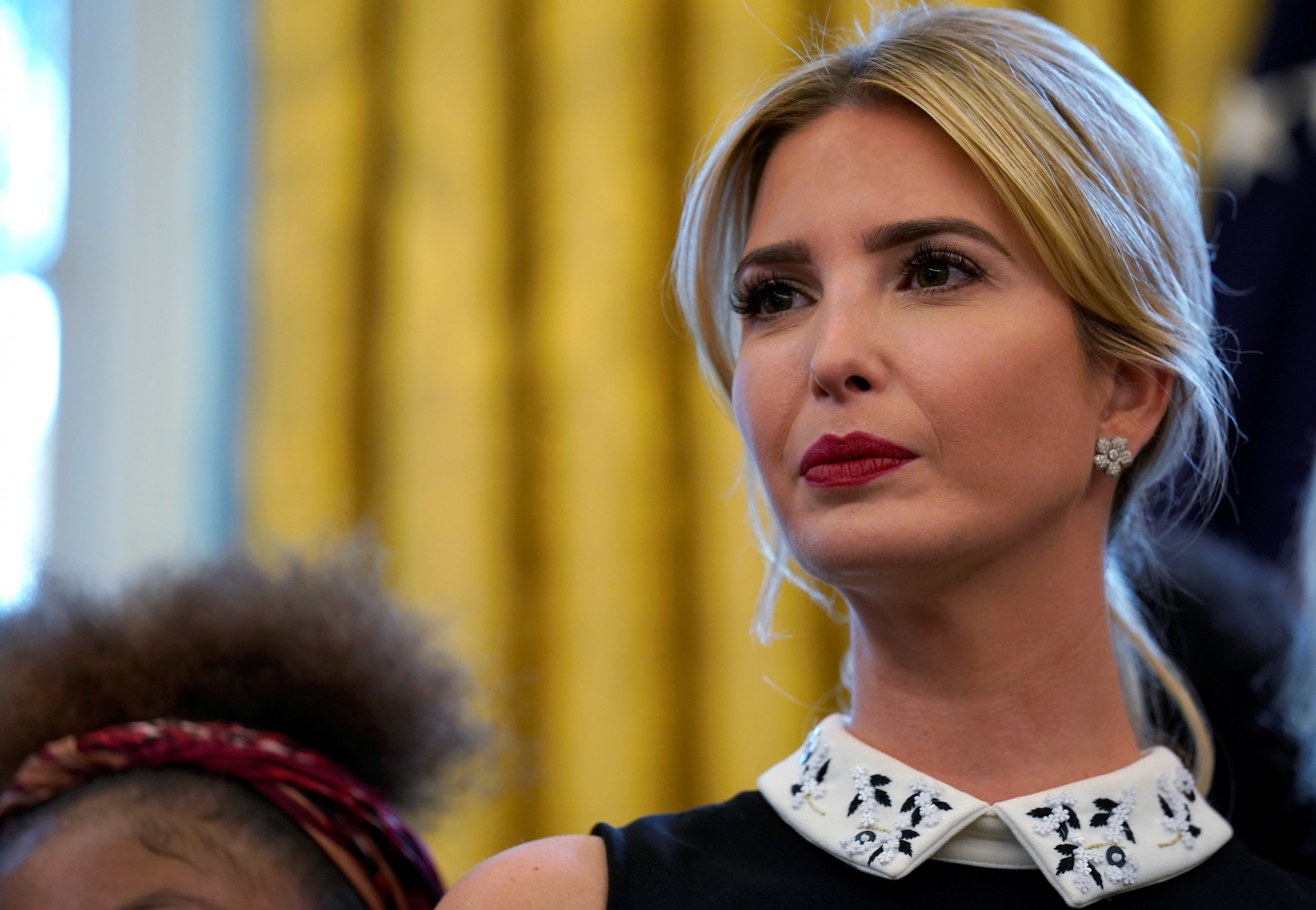 Ivanka Trump has been rather quiet on social media this Thanksgiving—after posting a few photos of herself with her daughter and stepsister, Tiffany, at the turkey pardoning on Wednesday. But Cara Delevingne hasn't forgotten the first daughter and adviser to the president, her father, Donald Trump. The English fashion model and actress posted a "Thanksgiving message" to Ivanka on Instagram on Thursday.
"Dear Ivanka, I see you're following me on Instagram. This Thanksgiving I would be grateful if you use the influence you have to advocate for a CLEAN Dream Act by December," she wrote. "Every day that passes without a clean Dream Act means anxiety and deportation for immigrant youth. 7,901 youth have already lost DACA and 122 more will lose it each day," she added. "Thank you and Happy Holidays."
Delevingne posted the message with the hashtag #happyholidayseveryone to her more than 40 million followers on Thursday, garnering 200,000 likes and more than 2,000 comments. The actress Olivia Wilde (House) sent the same message to Ivanka Trump to her own following of about 2.6 million, as have Girlboss founder Sophia Amoruso, fashion designer Rosie Assoulin and others.
The Trump administration announced in September that it would phase out the Deferred Action for Childhood Arrivals (DACA) program, which has protected undocumented immigrants brought into the country as children, or "Dreamers." It allowed them to get driver's licenses, go to college and work legally, while also paying taxes, and required renewal every two years. As of March 5, 2018, DACA recipients will not be able to get their protected status renewed (though the administration said it would stop accepting renewal applications in practice on October 5). If Congress doesn't pass legislation before March, hundreds will lose their DACA protection every day.
The Dream Act is a proposed bill that would give DACA recipients, and other immigrants brought into the country as children, conditional green cards. It would allow them to eventually apply for permanent residency and create a path toward citizenship. The celebrities tweeting at Ivanka Trump are asking her to help pass a "clean" Dream Act, which means one that isn't bogged down with enforcement amendments or border funding.
The American Civil Liberties Union has, likewise, urged the passage of a clean Dream Act. "Without the Dream Act, the human impact of Trump canceling DACA will be devastating. 800,000 young people will lose their ability to work and support their families and all will be at risk of deportation," the organization wrote. "These people came to the U.S. as children and America is their only home."
The celebrities tweeting at the first daughter are urging a hasty solution, echoing Democratic lawmakers who have said they will refuse to vote for any spending bill that would avert a government shutdown on December 8 unless a DACA fix is already in place.
"I personally am of the opinion and the president has stated that we have to figure out a good solution that protects these innocent people, many of whom were brought into this country as children," Ivanka Trump said in October at Fortune's Most Powerful Women Summit. "There has to be a long-term fix, and it cannot be bandaged over at a presidential level through another executive order that can be rescinded through another administration."
Delevingne, Wilde, and others took the opportunity this Thanksgiving to ask her to help push for such a "long-term fix." And soon.