'Dear White People' Season 2 Shows Lionel Exploring His Sexuality in the Steamiest of Ways
When Dear White People returns to Netflix on Friday, the series will pick up in similar condition to where it left off. Winchester University, the show's fictional Ivy League college, is still the epicenter of racial controversy, and the show's protagonist, Sam, is still leading the charge against it, while her peers are more or less helping her combat the black-and-white turmoil.
As for her pal Lionel, he's still the painfully awkward student, except this time around he has a smidgen more confidence since exposing Winchester's biggest donor the Hancocks' lengthy history of discrimination against blacks in the Season 1 finale.
Of course, the sizzling makeout session he had with his editor, Silvio, sparked by his rapid-fire line of questioning at the university's eventful town hall, may have something to do with Lionel's newfound confidence. Or it could be the simple fact that like most college students, navigating life on campus is just forcing him to grow up and understand his indifference a little bit more.
"He does become a little more outspoken. He's still a generous and sweet, reserved person—he doesn't lose that at all—but he does speak his mind a little bit more often," DeRon Horton, who plays Lionel on the show, told Newsweek. "Before, he would just watch from the sidelines and write about it, but now he's starting to really find his voice."
It's good to hear that Lionel, Winchester's resident awkward black boy and dedicated journalist, is finding his voice. He'll need it for all the drama that will surely set the campus on fire during Season 2.
Read everything Horton had to say about his role and the new season of the Netflix series in the full interview below.
This interview has been condensed for purposes of length.
How was it getting back into the character of Lionel?
It was really great. I missed the vulnerability that he has some of the time, and just playing someone who is on the opposite spectrum of me. He's a really fun character to play.
By the Season 1 finale, it seemed like Lionel was really starting to figure out who he was and come into his own.
It's exciting to see him, a person with a history of being bullied, finally standing up for himself. He doesn't win every fight, but he definitely expands in his life confidently.
Lionel started to explore his sexuality a lot more toward the end of Season 1. His newspaper editor Silvio [D.J. Blickenstaff] kissed him in the season finale, and it seemed like there were some sparks between them. Will his love life heat up more in Season 2?
I'll say this: Lionel is realizing that life isn't just about finding a soul mate or one specific person to show you attention, at least at this point in his young life. Because Lionel is so inexperienced, he doesn't really know how the world of finding a person works. You go through trials and tribulations, sometimes from one person to the next, and it seems like relationships come and go out of nowhere. But he is realizing, especially in college, how his social life works. So I'll say that. But him and Silvio, they are still in contact, but who knows for how long.
What about Lionel's friendship with Troy [Brandon Bell]? Their relationship really blossomed by the end of Season 1, but he last time we saw Troy, he was in handcuffs. How will his arrest affect Lionel?
To be honest, it didn't really affect him that much this season, because it was a university jail. They couldn't keep Troy for too long. But Lionel and Troy are still really good friends, still roommates, and I believe Lionel will always have this admiration for Troy that will never die down. I think the internet was hoping Lionel and Troy would have some kind of sexual romance, but that is unfortunately not the case. They still have a strong bond in this season, though.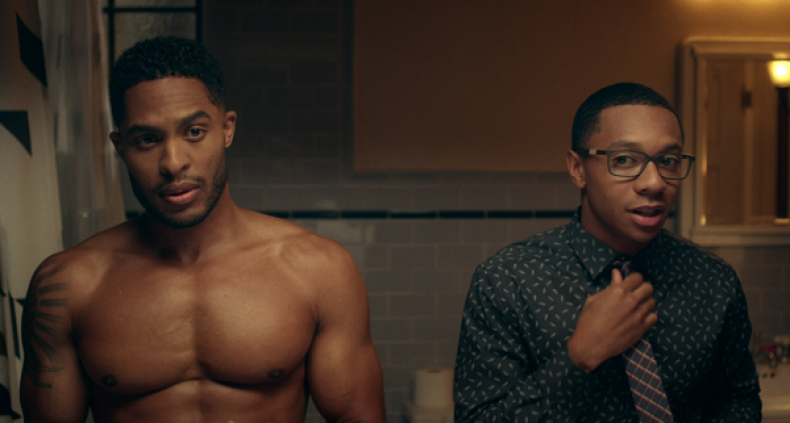 How did you prepare to tap back into Lionel the journalist?
This season I actually read a lot of James Baldwin. I stole a lot of his mannerisms, the way he spoke and wrote. I incorporated a lot of that into Lionel. I stole [Baldwin's] politics and his views on sexuality as a spectrum as well. Baldwin was a lot more confident than Lionel is, but Justin [Simien, creator and director] helped me a lot by pointing out [Baldwin] and Lionel's similar qualities. Lionel lost his father in the last season—well, his dad wasn't really a part of his life anyway—same thing with James Baldwin. Lionel wants to write stories. James Baldwin was a playwright. Also, [Baldwin] never really talked about his sexuality, but he believed it was on a spectrum, more binary than constant, and Lionel is exploring that. So I incorporated some of those aspects to help portray Lionel. I took a lot from James.
What are some of Lionel's qualities you like the most?
What I love the most about Lionel is that in the moment, he really tries his best to fit in, and it comes out in the most unsure, silly ways. Everyone realizes he's uncomfortable. He's so immature in life. But they're trying to help him expand himself. I know so many people like that. But I love his vulnerability, his sensitivity, because me as DeRon, I can be stubborn and really prideful. And when it comes to certain things, I can be like, "Nah, let me hold my emotions in a different file cabinet." But I'm able to register them in Lionel, and it's really beautiful. He helps me to really be vulnerable. I don't think anyone could really play this character without being completely vulnerable.
Last season was kind of futuristic in a sense that the writers seemed to perfectly capture the state of the U.S. regarding police brutality and race relations under a racially dismissive presidency. But you guys actually wrapped filming right before President Donald Trump won the election. How have events that have happened in the country since then influenced Season 2?
It is about a two-week time jump when Season 2 kicks off. But we don't really focus too much on political views this season. There's a little bit about the presidency referenced, but there are more social issues that have happened in the world that do come up on the show. I think Justin played it safe by not involving too much of the presidency.
What about the racial discourse? Will the students find some kind of solution regarding the desegregation of Armstrong-Parker, Winchester's historically black dorm?
There is a resolve. I don't think it's too much of a spoiler to say, but they do finally combine the two houses, and some white students move into Armstrong-Parker House, and that is where the season starts its trials and turmoil. How are we going to find a common ground and understand the differences between the two groups of people in the houses? We eat different types of food. We can't even have certain things or discuss certain topics that are centrally black because now the house is interracial.
I can imagine that will ruffle Sam's [Logan Browning] feathers quite a bit.
Definitely. But she is dealing more with the internet trolls this season. Last season was more about the racial tension that was happening on campus. The storyline is still related to racism on campus and at parties, but it's mostly the internet thugs she's fighting this time around.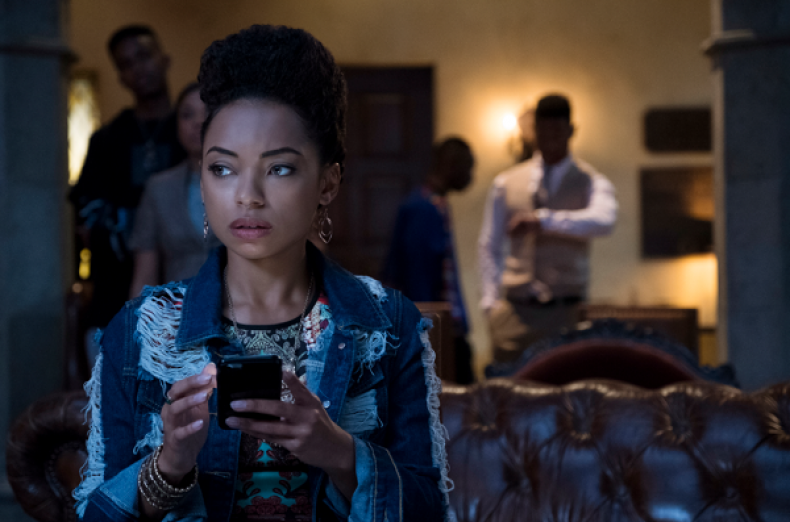 That's interesting that you guys are tackling social media in Season 2. It's such a huge thing in our society now: alt-right trolls and people being aggressive and hostile on Twitter.
All the racial slurs and injustices that happen on the internet make you want to talk to these people face-to-face and tell them how you feel, but you can't. So then there's just all this built-up fire in you. I think Justin has put that into Sam. Lionel's trying to figure out who the trolls are, but when you get face-to-face with a person that's been trolling you, what do you say? Those actual sickening things that we see on the internet every day is what we try and face this season.
What are you hoping viewers take away from this season?
No matter where racism stems from, whether it's in front of your face or the internet, the words don't hurt any less. Just because it's coming from behind the computer doesn't mean the words don't cut. There are still people trying to be racist from afar because they're afraid to do it in person, so they do it on the internet. So you just have to be careful with the internet and who you involve yourself with on the internet. We're too involved in the social media world, and sometimes it desensitizes us from the actual human feeling. So just be careful what you say to people, even if you're saying it from behind a computer or phone screen.
Describe Season 2 in three words.
Sexy, therapeutic and conscious.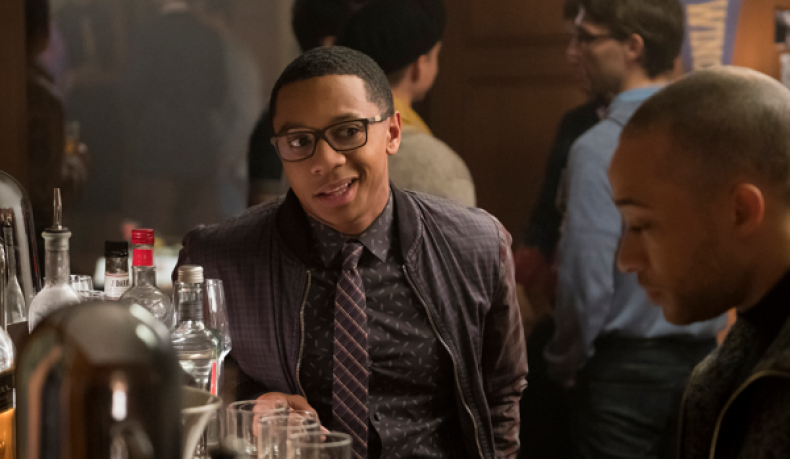 Why is a show like Dear White People important in today's society?
The show is very important because it's really relevant. We talk about topics that are not just happening on the internet or what we see in the social media world, but also throughout humanity. We see just how prejudiced some people can be in this life, and how all races judge one another, whether it's over something as simple as who eats sugar grits or salty grits. Plus, it speaks to people in college: what it's like living in a college setting and what college is like for black students in this climate. A lot of people have a certain expectation of college. When you get there, it's of course about your work and studies, but you find yourself in college and you learn a lot about yourself, especially in that first year.
The show is socially conscious. We allow black people to see themselves in a very educated world instead of just what we usually see in movies and on TV, playing drug dealers or being incarcerated. To actually see ourselves look beautiful on screen in an Ivy League school, super educated, that's something that will inspire other black kids to be like, "Oh, I wanna be in school. I wanna be in a college just like that." When I was young, I watched Friday and we'd pretend to dodge drive-bys. Imagine if I would have seen someone like myself at an Ivy League school on TV, what I would have wanted to achieve. So I think even for a younger generation, this show is a good example of what they could grow to be.