The Death of Al Qaeda's No. 3: What Does It Mean?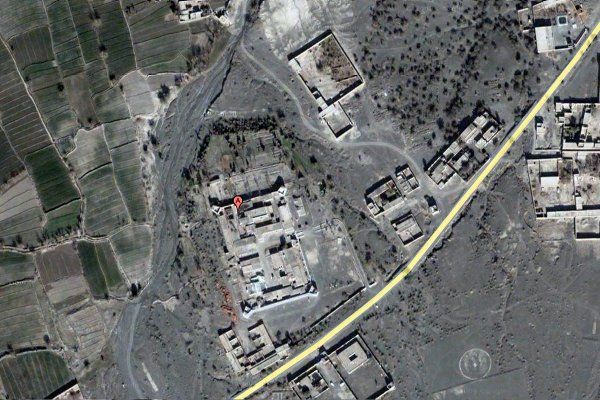 U.S. national security officials are expressing more confidence than ever that Mustafa Abu Al-Yazid, also known as Sheik Saeed al-Masri, the purported third-ranking leader of Al Qaeda's central command (or what's left of it), was killed last month by a U.S. missile attack in Pakistan's border region. Officials predict that the latest strike will contribute to what the U.S. already believes is a significant deterioration in the ability of Osama bin Laden's terror network to conduct effective terrorist attacks both in South Asia and against targets overseas. But they also warn there's little doubt that a new No. 3 will soon emerge.
The missile strike—presumably fired from a CIA-operated drone aircraft—occurred within the past two weeks near the town of Miran Shah in North Waziristan, according to two officials, asking anonymity when discussing sensitive information. The area has become a refuge and staging area for Al Qaeda and other Islamic militant groups.
The missile's target was a veteran of militant violence going all the way back to the 1981 assassination of Egyptian President Anwar Sadat by members of Egyptian Islamic Jihad, whose leaders included Ayman al-Zawahiri, the physician who later became Al Qaeda's No. 2. As Declassified reported late on Sunday, a official described al-Masri as "chief operating officer" of what remains of Al Qaeda's central core, with "a hand in everything from finances to operational planning. He was also the organization's prime conduit to bin Laden and Zawahiri. He was key to Al Qaeda's command and control."
As we also noted, al-Masri is the latest in a string of alleged Qaeda No. 3's to have been either captured or killed. It's a high-risk job to serve as liaison between two of the world's most wanted fugitives, Zawahiri and Osama bin Laden, and their partners in terrorism around the world. Previous Qaeda No. 3's have included Khalid Sheikh Mohammed, the self-confessed mastermind of the 9/11 attacks, and Abu Faraj al-Libi, another captured operative whose official Guantánamo docket links him to assorted, but unspecified plots.
The U.S. campaign of drone-borne missile attacks (which was extended by President George W. Bush in the summer of 2008 to target encampments of "foreign fighters" in addition to Qaeda leaders, and has been further intensified on the orders of President Obama) is believed to have significantly reduced the ability of Al Qaeda's central command to organize operations like 9/11 or elaborate European plots. Cited as evidence that the missile attacks have taken a toll on Qaeda's capability to attack overseas targets: the failed Christmas Day underpants bombing of a transatlantic airliner bound for Detroit (in which the plot allegedly was organized by Qaeda's Yemen-based affiliate) and the failed May 1 car bombing of New York's Times Square, which the accused perpetrator himself has told investigators was instigated by the Pakistani Taliban, a Qaeda affiliate also based in Waziristan.
"Al-Masri would be for Al Qaeda a major loss of experience, leadership, and—for bin Laden and Zawahiri—the loss of a trusted contact with the rest of the organization," says one of the U.S. officials: "Given the scope of his responsibilities, from money to attack planning, it may prove operationally disruptive as well, at least in terms of command and control. He was a key figure across the board." The successful missile strike against Al-Yazid is "also a clear demonstration that senior terrorists can be targeted in the tribal areas, a place the extremists once viewed as relatively secure," the official notes. "That's important. None of this means al-Masri can't be replaced, or that Al Qaeda and its allies will stop plotting new strikes. But it forces Al Qaeda to dig deeper into its bench, something that has led in the past to the promotion of people with shorter résumés and fewer skills." What's more, al-Masri's presumed demise "will also prompt a new round of concern within Al Qaeda about security," the official predicts. "The more time they spend thinking about their own safety, the better for all of us."