Baby 'Died After Being Thrown In River By Dad'
An 11-month-old baby died after being thrown into a freezing river by his dad, a court has heard.
Zakari Bennett-Eko was hurled into the River Irwell by Zak Bennett-Eko, 23, on September 11, 2019, in an incident that was witnessed by members of the public who raised the alarm. It took emergency services an hour to rescue Zakari due to the conditions of the river that made it inaccessible.
Prosecutor Rob Hall told the court: "Due to the inaccessibility of the river and strength of the current, it was about an hour before emergency services were able to rescue Zakari, by which time his heart had stopped and he was very cold."
The boy was later pronounced dead at the Royal Bolton Hospital, in Lancashire, northern England, at 6.55pm.
The court was told that Bennett-Eko was suffering from paranoid schizophrenia at the time of the incident, with the prosecution adding that they did not seek to convict the defendant of murder.
Hall said: "At 4.20 in the afternoon of Wednesday, September 11 2019 in Radcliffe, north Manchester, Zak Bennett-Eko, then 22 years old, threw his 11-month-old son Zakari into the River Irwell. There is no dispute that at the time Mr. Bennett-Eko was suffering from mental illness."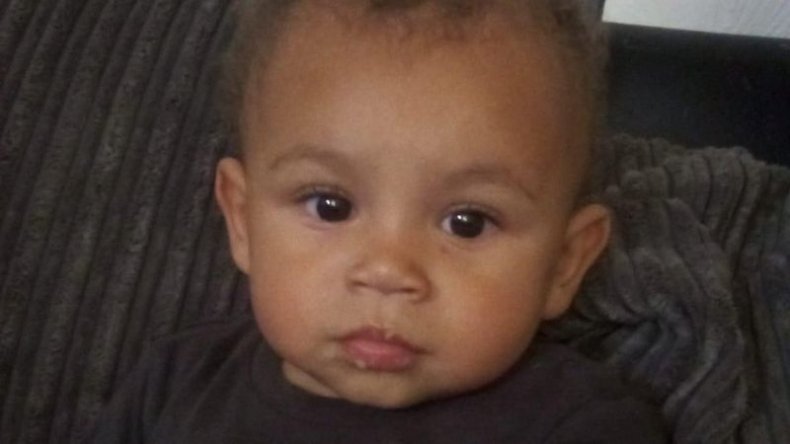 The judge, Mr. Justice Fraser told the jury that they could expect to hear evidence from experts about the defendant's mental health.
He said: "You must go on to decide whether, as a result of the disease of the mind from which the defendant was suffering at that time, it is more likely than not that either, a, he did not know what he was doing when he threw his son into the river or, b, he did not know what he was doing was wrong by the standards of reasonable, ordinary people."
He also said that the jury may be the only one to be taking part in such a trial at one of the country's 10 Nightingale courts, which are temporary courts that have been set up to ease pressure on the courts system due to a backlog of cases as a result of the COVID-19 pandemic. Hall added that the prosecution's case was that Bennett-Eko is guilty of manslaughter by reason of his responsibility being diminished by his mental illness.
He said: "The defense case is that Mr. Bennett-Eko is not guilty by reason of insanity from his mental illness, although the defense accept that in the alternative he is guilty of manslaughter by reason of his responsibility being diminished by mental illness."