Death Cab For Cutie Talks Cultural Relevance, Self-loathing and 'Thank You for Today'
Ben Gibbard, lead singer of indie rock band Death Cab for Cutie, stepped outside a Santa Monica studio in fall 2017 and saw a wall of fire building in the California hillside around him. The fires were strong, burning through homes similar to the destructive and devastating 2018 fires along the coast. To Gibbard, it was symbolic, as the fires roared through the creation of Thank You for Today, the band's ninth album, released in August, that focuses heavily on living in the moment and being grateful for each day.
"You're given the sense that this is the new normal now," Gibbard told Newsweek. "This is the way things are now. And again, when we're making a record that deals in some manner about the lack of permanence in life, to have these destructive fires curling down the hillside was certainly a reminder of that."
Since releasing their last album in 2015, Kintsugi, a lot has changed. The band's founding guitarist, Chris Walla, left the band, and they gained two new members. Gibbard has also been building on a midcareer reflection that inspired his true sound, one free from conforming influence and the stereotypes of mainstream music.
Death Cab has evolved from a band known for angst, emotion, and an album, Narrow Stairs, which was described as "bloody," to a band that incorporates light in even the darkest moments. Each new collection since the birth and aftermath of Narrow Stairs has stood for something Gibbard sees as more authentic.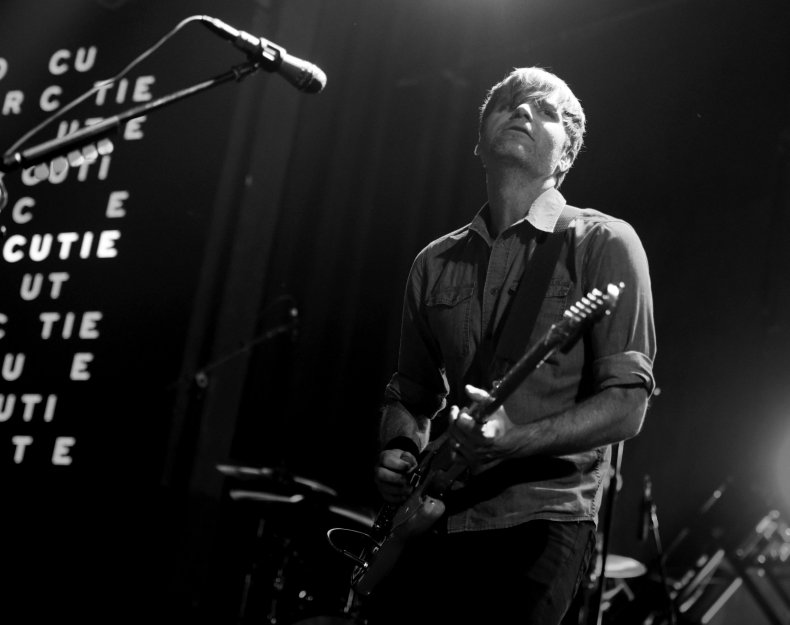 "I feel like there's a lot of darkness and borderline self-loathing in that album," he said of Narrow Stairs. "Some of it was coming from a really earnest place and some of it I felt I wrote because I felt that was kind of what I should be writing."
After Narrow Stairs was when he decided to write for himself rather than what he assumed the band's dedicated listeners want to hear from the band, whose early days were framed with heavy emotion.
"I don't want anything to come off as self-pitying anymore," Gibbard said. "There's a sort of melancholy that weaves its way through the things I write because when you're alone in a room and you're meditating on your life or the lives of people around you, those are the places I tend to go. But I always want to make sure there's a little bit of light instead of writing from a completely darkened room."
While reflecting on their past catalog, Gibbard also noted the band may have jumped off track. After Narrow Stairs came the band's 2011 release Codes and Keys, one Gibbard thinks had a lack of fan identification for its upbeat aura.
"A lot of people didn't like it for a number of very legitimate reasons, but I think it was because the voice I was using at that point was a little bit detached and less personal than the record before it," he noted. "And I've realized as long as I'm writing in a very personal style, and I'm writing in a relatable voice, I think that's when I do my best work."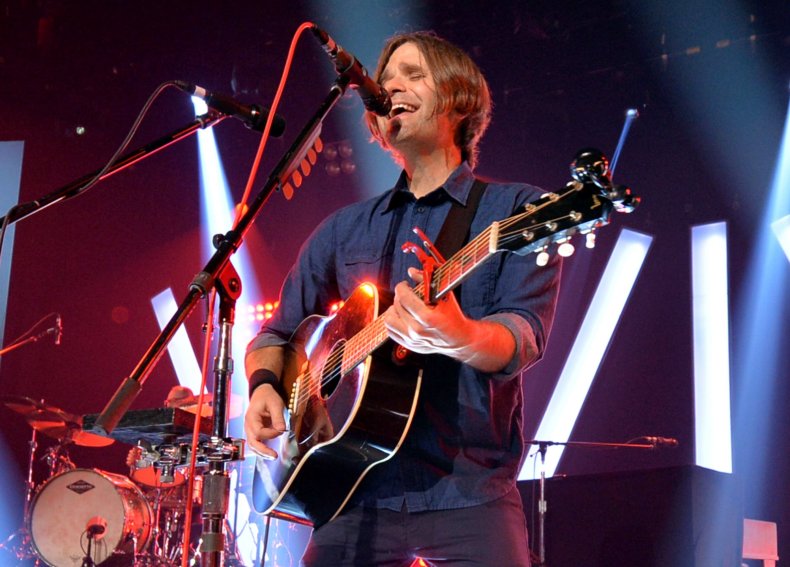 Gibbard noted the mainstream market is willing to bend their sound for cultural relevance. He mentioned Bon Iver's frontman Justin Vernon as a driving force in today's sound, which combines traditional instrumentals with experimental production. "Justin is f****** amazing. The guy is a brilliant, brilliant artist. But he's become such a touchstone for like 'this what this music sounds like in this era.'"
Instead of following the masses, Death Cab has decided to forgo aiming to relevance. After being a band for 21 years, they're more concerned with staying true to the music they want to create.
"It's not so much that we want to stick with this one sound, but I think over the last couple records, I certainly realized—I found myself asking the question where did some of my favorite bands, in my opinion, go wrong," he said. "Where did I get off the bus with them, and why? And a lot of times it came down to they stopped being a version of the band that I love. And they deviate so far away from what they were known for that it was like listening to another band."
And Thank You For Today is unapologetically Death Cab. From the sound to messages, the collection is built with a light and positivity that mirrors their past work, while staying current and fresh. Thank You For Today is the best Gibbard has felt about an album since Transatlanticism, their 2003 release that arguably propelled them farther into the spotlight than any other collection.
"It was truly one of the most joyful experiences I've had making music since Transatlanticism," Gibbard explained. "There was no shortage of ideas. I really feel like it's one of the best records we've ever made. At worst, it sits with the top half of the records we've made rather than the bottom. To me, this record is very much a statement of the revitalized version of this band."