Teen Drag Queen Does Amazing Death Drop During Graduation Ceremony
Brandon Austin knows how to captivate a crowd: A video of the 18-year-old student doing a death drop as he received his diploma has received nearly 3.5 million views.
Austin, who also performs as drag queen Sophia Stardust, recently graduated from West Kent College in Tonbridge, a small town about 30 miles southeast of London. (In the UK, the term "college" is closer to high school than university.) He earned a level three distinction in acting and joked about making the ceremony extra special.
"I just said to my friends, 'how iconic would it be if I did a death drop?'" he told Gay Star News. "All my friends were into it. So when I got up there, and all friends were cheering, I just thought 'Let's do it.'"
The response in the auditorium was tremendous. "The crowd screamed and cheered," he says. "Everyone was also so shocked. It was amazing."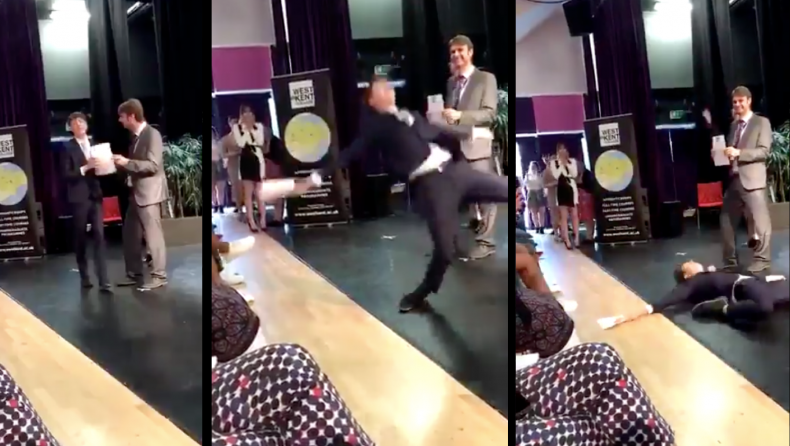 While he considered going to the graduation as Sophia Stardust, Austin ultimately decided against it. The ceremony was in the morning, after all.
Coming from house-ball culture, death drops are often done at the end of a routine—the dancer falls, as if exhausted, flat on their back with one leg tucked under.
Austin's been doing drag since he came out, with help from his tutor, who encouraged him to perform. He's also had the support of his father, family and friends. "College has been one of the best experiences of my life. I wouldn't be who I am today without the support."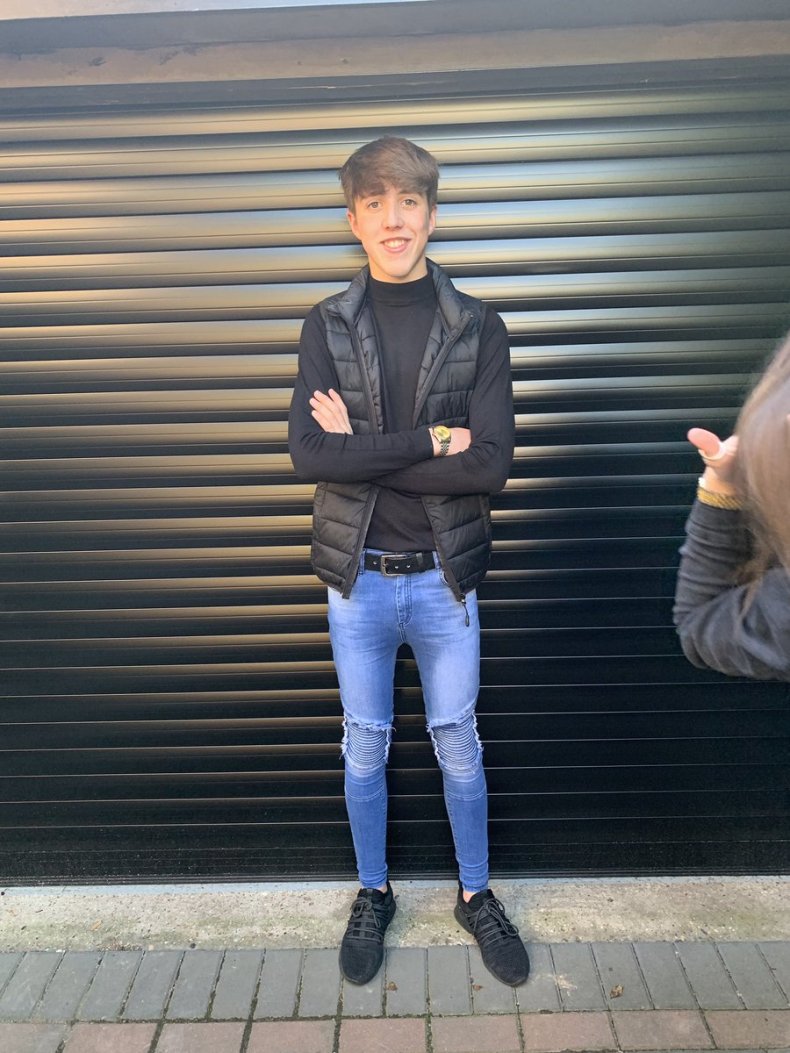 He started taking dance classes as a young child, but stopped when his mother died in a car accident when he was 7. It wasn't until he turned 15 that Austin got back into dance and theater. He learned how to do a drop—also known as a "dip," "layout," "shablam" or "shawham"—by watching YouTube clips and practicing the move on his dad's bed.
Austin's performed as Sophia Stardust at a number of drag shows but, while he'd like to go on RuPaul's Drag Race at some point, he's in no rush. (A UK version of Drag Race is currently in production, with celebrity guests like Andrew Garfield, Maisie Williams and Twiggy.)
"It's such a good show. A lot of young people these days are really into it. I really want to be a nice queen–I want to be there for people and help others. I also do think the platform would give me a good opportunity to broaden my horizons," he told GSN.
"But I'm not going to apply until I'm ready."