Death by Hurricane: There Could Soon Be A Cure For A Flesh-Eating Bacteria That Almost Just Killed A Man In Texas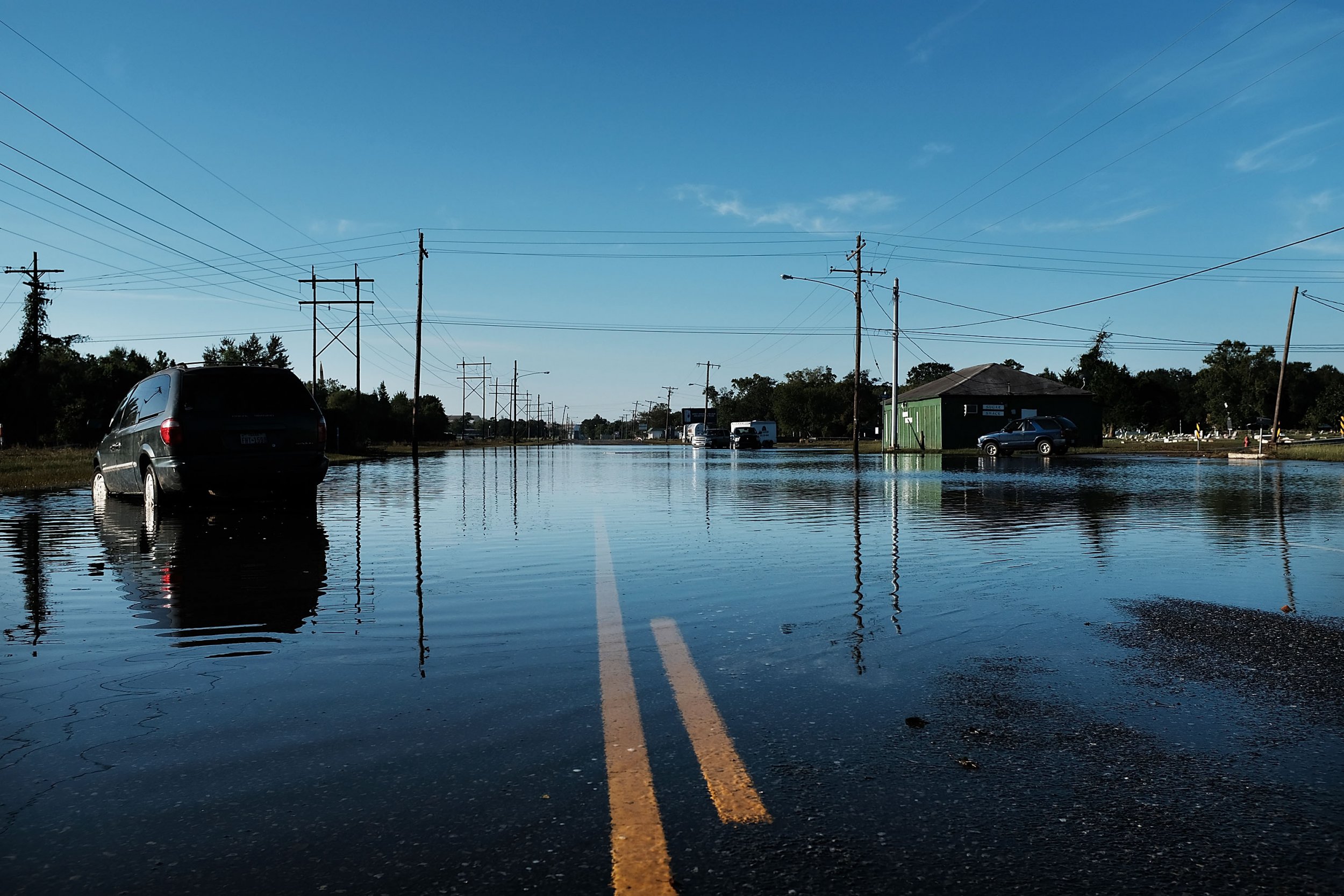 A Texas man survived a flesh-eating infection he contracted from Hurricane Harvey's floodwaters after intensive treatment at a Houston hospital.
Many victims of such bacterial illnesses suffer a worse fate. But improved therapies and vaccines might be on the way, if scientists can use some new findings from that same hospital on how some bacteria that cause these infections work.
On August 29, J.R. Atkins kayaked through floodwaters left by Hurricane Harvey to check on his neighbors. When he woke up on Wednesday, he noticed that the swelling he'd seen the day before had begun to spread down his arm. He documented his experience, from an urgent care clinic to the ICU of Houston Methodist's Sugar Land facility, on Facebook.
Flesh-eating infections, also called necrotizing fasciitis, are extremely serious and can be deadly without proper treatment, according to the CDC.
Atkins said he received "massive amounts of antibiotics" over the course of his hospital stay. Doctors also operated on his hand and arm three times to drain fluid and remove some tissue. After reaching out to support groups, he said, "I've realized that three is an anomaly. Almost everyone I've talked to has had seven or more surgeries.
"I'm very fortunate because I caught it so quickly," he said.
Atkins was infected with the bacteria most often linked with necrotizing fasciitis: group A strep bacteria, which is also responsible for strep throat.
There's nothing particular about post-hurricane waters that makes them more likely to carry bacteria associated with flesh-eating infections, noted Chris Van Deusen, spokesman for the Texas Department of State Health Services. "The water has been everywhere. It increases the chance that someone could be exposed to the water."
"Our advice, always, is avoid contact with the water as much as you can, though that's not always going to be possible," he said. "If you get a cut, wash it with soap and clean water, don't expose that cut or whatever that open wound is to water anymore."
In a remarkable coincidence, scientists at the Houston Methodist Research Institute published research on Monday that could ultimately contribute to the development of more effective vaccines or treatments for group A strep infections.
Dr. Muthiah Kumaraswami, a pathology professor at the Houston Methodist Research Institute, and his team described a key signaling mechanism behind group A strep bacteria's virulence for the first time. The results were published in the Proceedings of the National Academy of Sciences.
The team found two proteins that the bacteria produces when it's in a large cluster with other bacteria. One protein sends a signal and the other receives it. Together, the proteins let the bacteria know that it is in a crowd of other strep bacteria. That information triggers the cluster to produce enough toxin to overwhelm a host's immune response. That toxin can cause tissue damage and spread the infection further. The flesh-eating component of the infection is a result of the bacteria trying to survive inside the host.
"I think it's too early to say what's going to come out of this finding," Kumaraswami said, but the pathway he's found might make a good target for a vaccine. He hopes to continue studying this pathway to see whether it could lead to a vaccine or a treatment.
Some preliminary clinical trials for strep A vaccines in humans have been planned. However, Kumaraswami noted that many candidates may only protect against one kind of bacteria or provoke the immune system to attack the tissue in human hearts.
"The sense of urgency for a group A strep vaccine is pressing among researchers [in this field] worldwide, including myself," he said.
Atkins would also like to see more research done on potential vaccines or treatments. Seeing how dramatically other survivors' lives changed after similar infections was shocking, he said. "I would like to get more people aware of it and get some very smart people working on how to prevent it."
For the moment, he's focused on completing occupational therapy for an injured hand so he can return to work in a few weeks. "I'm tired of sitting on the couch and watching bad TV," he said.
SaveSave