Death of Malcolm X's Daughter Does Not Appear Suspicious, NYPD Says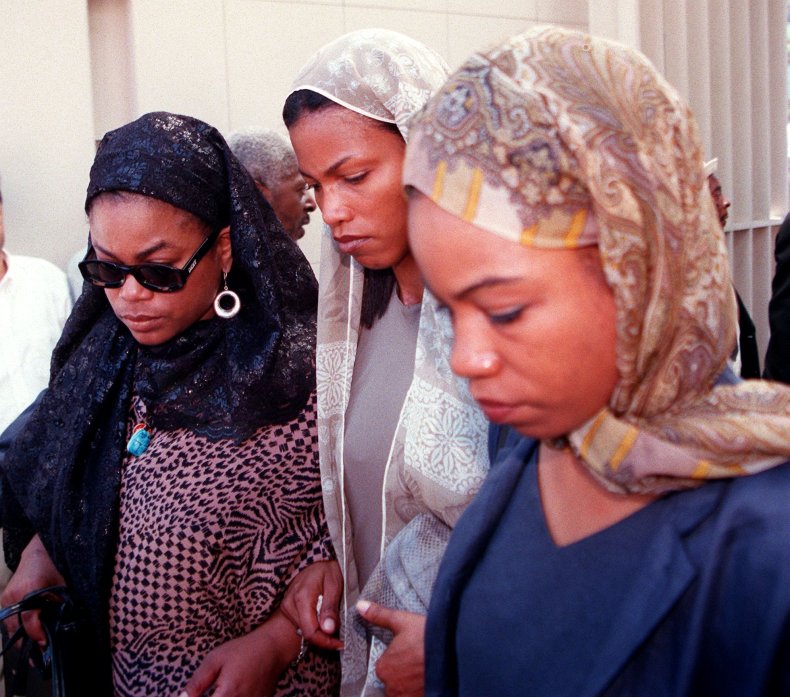 Malikah Shabazz, daughter of civil rights icon Malcolm X, was found dead in her New York City apartment on Monday.
New York City Police Department (NYPD) officers were dispatched to the Brooklyn home of Shabazz, 56, after her daughter found her unresponsive about 4:40 p.m., an NYPD official told Newsweek. The city's medical examiner responded to the scene and did not believe that the death was suspicious, while police also found no reason to suspect foul play.
The cause of Shabazz's death remained unclear at the time of publication. Her death came only days after two men were exonerated in the assassination of Malcolm X, Muhammad Aziz and Khalil Islam. Both men were convicted of murdering the civil rights leader alongside Mujahid Abdul Halim in 1966.
Halim confessed to shooting Malcom X during a February 21, 1965, speech but maintained that Aziz and Islam were not involved. Aziz was paroled in 1985. Islam died in 2009, having been released in 1987. Halim was granted parole in 2010.
Manhattan District Attorney Cyrus Vance Jr. said that a reinvestigation of the murder of Malcolm X revealed that Aziz and Islam were not involved in the assassination.
"There is one ultimate conclusion: Mr. Aziz and Mr. Islam were wrongfully convicted of this crime," Vance told the court last week, while apologizing for "serious, unacceptable violations of law and the public trust" by law enforcement.
Malcolm X was killed after breaking away from the Black nationalist Muslim group Nation of Islam. After beginning to moderate his views on separatism and espousing the potential for racial unity, he drew the ire of some Nation members. All three men convicted of his murder were members of the group.
Attorneys for Aziz and the family of Islam told the Associated Press that the investigation showed that police and the FBI had hidden evidence about their lack of involvement in Malcolm X's murder as part of a plot to disrupt the Black civil rights movement.
Shabazz, who was born about seven months after Malcolm X was murdered, had several run-ins with the law in the decade that preceded her death. She pleaded guilty to stealing the identity of an elderly woman in 2011 and was arrested alongside her daughter on theft and animal abuse charges in 2017.
Shabazz was one of six daughters Malcolm X fathered with his wife Betty Shabazz. Her surviving sisters are Malaak Shabazz, Qubilah Shabazz, Ilyasah Shabazz, Attallah Shabazz and Gamilah Lumumba Shabazz.
Betty Shabazz, who worked as an educator in the years after her husband's murder, died in 1997 after suffering severe burns in a fire suspected of being started by her then- 12-year-old grandson Malcolm, the son of Qubilah and nephew of Malikah.