Death by Nitrogen Should Not Be America's New Capital Punishment Method | Opinion
Ever since the first recorded state punishment, when the Jamestown colony executed a Spanish spy by firing squad more than 400 years ago, Americans have tinkered with the technologies used to kill condemned prisoners.
There have been 1,476 executions since 1976 (0-98 per year), with lethal injection being used 88% of the time. Thirty-one states have death penalty statutes, though several have gubernatorial moratoria in place.
Since 2015, three states, Oklahoma, Alabama and Mississippi, trying to improve upon the current methods of execution in America—gas chamber, hanging and lethal injection—have added nitrogen gas asphyxiation to their capital punishment arsenals.
Nitrogen, which makes up about 78% of the air we breathe, is a colorless, odorless, tasteless gas used in a broad commercial range that includes ceramics manufacturing and steelmaking. While it is not poisonous, breathing in pure nitrogen keeps the brain from getting enough oxygen, which itself is directly fatal.
In fact, a number of lethal industrial accidents involving inhaled nitrogen are reported every year. Though its potential use in executions has not been formally studied, advocates have already suggested legal death via nitrogen inhalation would be quick, peaceful, and humane.
We need to ask three questions about the possible use of nitrogen in capital punishment cases. Would it work? Does it offer advantages over current methods? And, is it cruel and unusual, violating the Eighth Amendment to the U.S. Constitution? The answers are yes, maybe, and we don't know (but probably yes).
Though it has not yet been used in a death penalty case, there is no doubt using nitrogen to execute prisoners would be highly effective. Placed into a pure nitrogen environment, the convict would be unconscious within a minute (possibly even after a breath or two) and would be dead soon after. Its failure rate, that is, cases in which the prisoner survives, would likely be much lower than what we see with current death penalty methods.
The second question, whether or not using nitrogen is better than what we currently do, is harder to answer. We need to be cautious in adopting new methods for use in capital punishment cases. Every technique embraced to date, no matter what advantages they were thought to offer in theory, has been fraught with real-life shortcomings, ranging from modest to heinous.
Convicts in the electric chair have burst into flames, or required multiple jolts. The gas chamber, adopted by 12 states as being humane, fails in five percent of cases, with some prisoners observed to gasp for air for prolonged periods. Others have convulsed.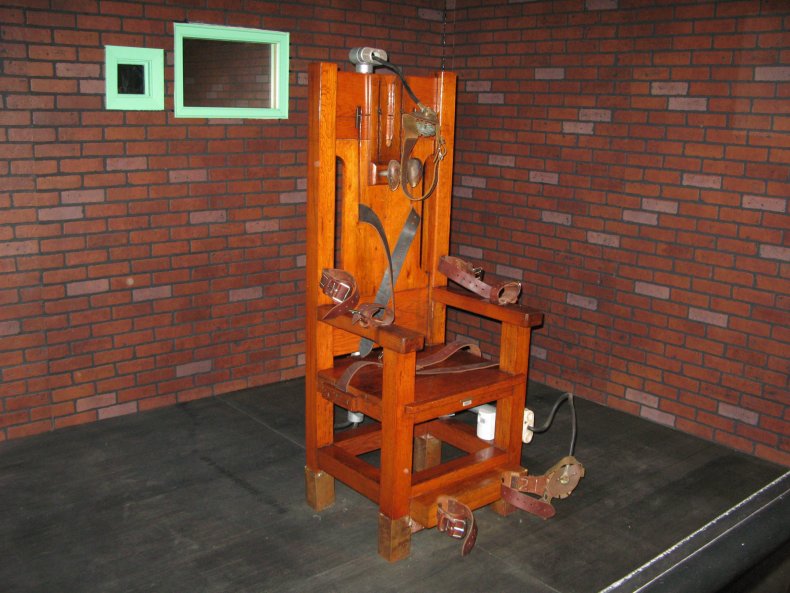 Lethal injection, the go-to procedure in every state with a capital punishment provision, has the highest fail rate of any method, exceeding seven percent. It can require multiple needle pokes to access veins in prisoners scarred from drug abuse or chronic illness, and one recent botched execution attempt in Alabama reportedly led to profuse bleeding and a punctured bladder.
Finally, multiple companies manufacturing the drugs for intended medical use have condemned death penalty use and limited distribution of their product to prisons, making lethal injection unreliable.
There are many unanswered questions on what could go wrong with nitrogen use. If prisons forced the convicts to wear a tight fitting mask, would this increase the feeling of suffocation? Could they still leak? Or, would an entire room need to be filled with pure nitrogen? Would accidental dilution with oxygen-containing room air (mask or room) slow or even prevent death, leaving prisoners in comas or brain-damaged?
Also, nitrogen use isn't medically regulated, and it's hard to imagine much quality control would be applied to inspecting the gas used in death penalty cases. What happens if prisons buy contaminated product? Finally, would the nitrogen manufacturers take their cue from those making medications used in lethal injection and restrict sales to penitentiaries?
The most important question, though, is whether or not killing prisoners with nitrogen is cruel and unusual, the constitutional threshold for death penalty implementation.
Humans normally breathe in life-sustaining oxygen and breathe out carbon dioxide produced during respiration. Choking victims, who cannot get enough oxygen, say it is agonizing. Supporters of using nitrogen in capital punishment cases believe the feeling of suffocation actually comes not from lack of oxygen (known as hypoxia), but from the buildup of carbon dioxide. Since prisoners could still blow off carbon dioxide while breathing pure nitrogen, advocates say they wouldn't suffer from air hunger.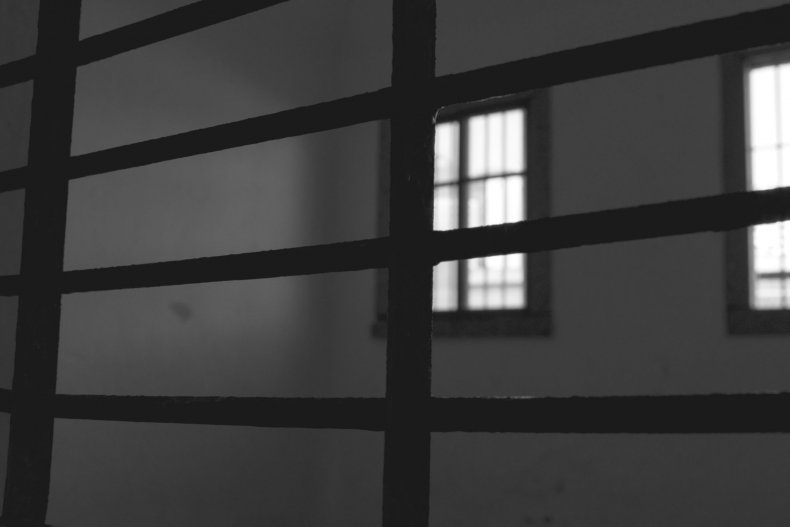 What if they are wrong? Some studies suggest that fatal low oxygen levels alone do cause anxiety and the fear of suffocation. And, it wouldn't actually matter, even if they are right. Hypoxia itself can cause severe nausea, disorientation, confusion, dizziness, inability to move, and seizures, regardless of what the carbon dioxide levels are doing.
Nitrogen gas doesn't put people to sleep as do the medicines used in anesthesia, so prisoners could be painfully aware. To be sure, sedating them first would prevent any distress from the hypoxia, but it would leave all the other problems associated with lethal injection.
It should be noted that nitrogen was previously used to kill animals, but it's not a method that's used anymore—the American Veterinary Medical Association does not recommend nitrogen euthanasia because evidence suggests gassed dogs and cats can actually suffer horribly before dying.
Determining in advance whether or not nitrogen asphyxiation offers a "peaceful" death is impossible. We don't have a lot of interviews with survivors of industrial nitrogen accidents, and experimentation is unethical—we can't partly gas convicts and ask them how it went.
If our old-fashioned methods are not ideal, and nitrogen asphyxiation is not proven humane, are there other alternatives? Yes. I testified in hearing where the United States District Court for the Northern District of Alabama recently ruled in the case of Doyle Lee Hamm that oral drugs used medically in states allowing terminally ill patients to take their own lives—"death with dignity". This method could lawfully be employed in capital punishment cases.
Though Alabama still ultimately tried (unsuccessfully) to use standard intravenous injection following the legal action spawning that ruling, medications given by mouth are under consideration in death penalty cases elsewhere in the south.
The question on the table isn't whether or not the U.S. should maintain capital punishment. Although some states previously allowing it have abolished or suspended its use, the United States remains the only Western nation authorizing legal executions, with about 3,000 convicts currently on death row.
Capital punishment remains constitutional, and it isn't going away any time soon. However, our Supreme Court has ruled the death penalty cannot involve unnecessary or wanton infliction of pain, and that there must be a constitutional means of applying it.
We need to put more thought into the methods used, especially since there are no means to scientifically test in advance whether or not they violate the Eighth Amendment. We don't and can't know that nitrogen asphyxiation would be painless, and it simply doesn't qualify as an acceptable means of carrying out a death sentence.
Charles Blanke, M.D., is an oncologist and professor of medicine at Oregon Health & Science University School of Medicine.
The views expressed in this article are the author's own.​​​