Fentanyl Death Penalty: ACLU Asks DEA to Investigate Nebraska's Lethal Injection Drugs
The American Civil Liberties Union (ACLU) of Nebraska sent a complaint to the Drug Enforcement Administration (DEA) Monday asking it to investigate how Nebraska acquired a cocktail of lethal injection drugs including fentanyl.
The ACLU alleges that Nebraska's Department of Correctional Services (NDCS) improperly obtained the drugs it plans on using in two upcoming lethal injections and broke federal law. The ACLU said that in attaining a DEA registration to import drugs, Nebraska listed a licensed prison pharmacy that's not located where the drugs will be used for the executions.
The ACLU also alleges that NDCS misled federal authorities because the prison system's DEA registration allows for the use of drugs for medical treatment, not lethal injection.
Danielle Conrad, executive director of the ACLU of Nebraska, said in a statement Monday that the DEA should take the state's drugs away.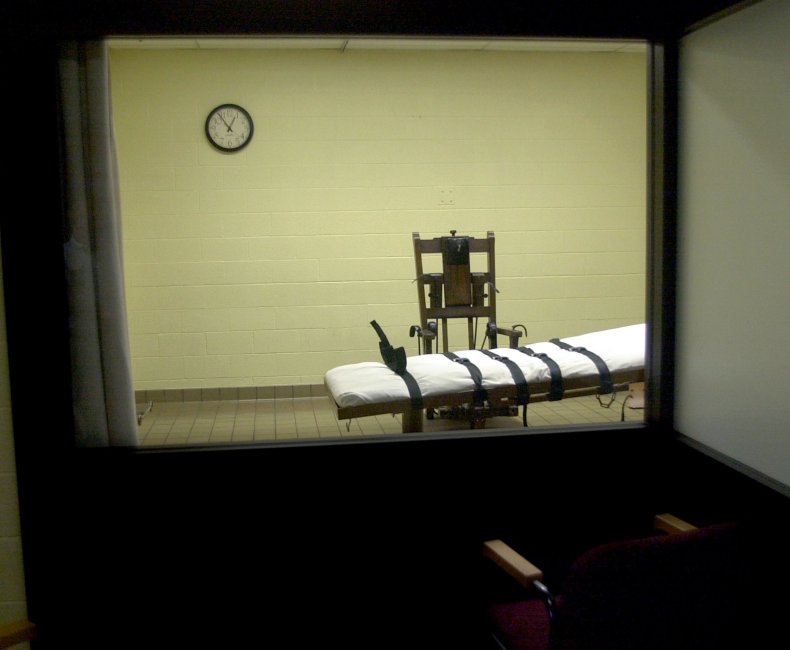 "The ACLU has shown that the state of Nebraska is playing fast and loose with DEA registrations in order to covertly obtain and store the drugs it intends to use for executing prisoners," said Conrad. "The DEA should seize the drugs Nebraska has unlawfully obtained before they can be used in an execution."
The state's Governor Pete Ricketts pushed back in a press conference Monday.
"The ACLU is fabricating charges in a desperate attempt to foil the will of the people of Nebraska," said Ricketts.
By law, Nebraska must inform its death row inmates of the drugs it will use to kill them. Nebraska sent those notices to prisoners Jose Sandoval in November and Carey Dean Moore in January, though the executions have not yet been scheduled.
The state said it planned on using an untested four-drug cocktail of diazepam, fentanyl, cisatracurium besylate and potassium chloride. The four-drug combination has never been used before.
States with capital punishment have had to turn to new and untested methods of lethal injections as pharmaceutical companies began to refuse to send drugs, not wanting their products to be used to kill prisoners.
Lethal injections in the past were most commonly administered in three phases: a drug that induces a coma, a drug that paralyzes and a final drug that stops the heart. The drugs used were sodium thiopental, pancuronium bromide and potassium chloride. Those drugs have become increasingly hard to acquire.
In 2015, Nebraska attempted to obtain sodium thiopental and other drugs used for execution from India, but was denied because it didn't have proper permission from the Food and Drug Administration, who called the import illegal.
Nebraska reinstated the death penalty in 2016 through a voter referendum.
The DEA and NDCS did not immediately respond to Newsweek's request for comment.