A Juror Who Questioned if Black Men have Souls Sentenced One to Death. SCOTUS Must Step In | Opinion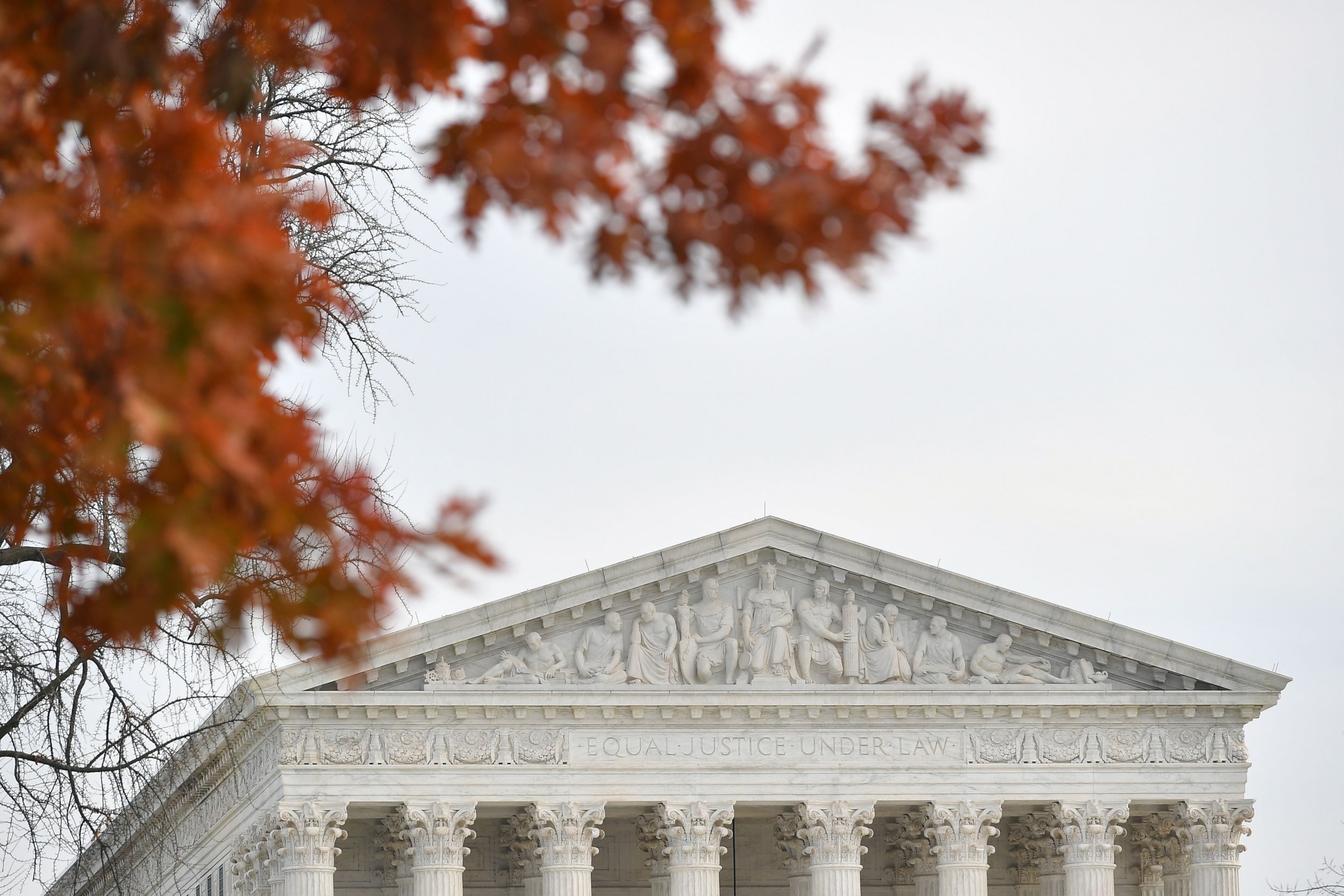 The U.S. Supreme Court will soon consider a Georgia death penalty case that deeply concerns me as a conservative Republican. As a conservative, I strongly believe that the laws that govern us must be followed and applied in a fair and consistent manner to all citizens. As such, it is obvious to me that jurors who hold racially biased beliefs can never be allowed to judge a case in which their views might influence their verdict.
And yet, Georgia seeks to execute a black man, Keith Tharpe, whose 1991 Jones County jury included a member with extremely prejudiced views against African-Americans. We know about his racism because that juror, Barney Gattie, later shared his views in a sworn affidavit.
Mr. Gattie said under oath: "In my experience, I have observed that there are two types of black people: 1. Black folks and 2. N*****s…. I felt Tharpe, who wasn't in the 'good' black folks category in my book, should get the electric chair for what he did. Some of the jurors voted for death because they felt that Tharpe should be an example to other blacks who kill blacks, but that wasn't my reason…After studying the Bible, I have wondered if black people even have souls."
Mr. Gattie's words come from a statement he gave to attorneys several years after the trial. To ensure its accuracy and reliability, Mr. Gattie's statement was read back to him before he signed it in front of a witness. He even inserted a handwritten edit to the typed statement in order to make sure the final version was correct. Based on his own statement, there is no doubt that this juror harbored deep racial animus when he judged Mr. Tharpe's case and decided on death. And yet, despite all this evidence of racial bias, Mr. Tharpe's death sentence still stands. That's wrong.
When I was a young lawyer just out of law school, it was my honor to clerk for one of the judges at the U.S. Court of Appeals for the Eleventh Circuit. As the only clerk in the judge's chambers that year who supported the use of the death penalty to punish the most serious crimes, I was the one assigned to handle death penalty cases.
What I learned as a clerk convinced me that there is far too much error in the death penalty system. If the government can't do something right, it should not do it at all, especially when it comes to matters of life and death. The clear problems with Mr. Tharpe's case powerfully remind me that the system is not foolproof. When we know there is error, it is incumbent on the courts to intervene and make it right. In Mr. Tharpe's case, fortunately, there is still an opportunity to get it right.
In 2017, attorneys for Mr. Tharpe asked my old court, the U.S. Court of Appeals for the Eleventh Circuit, to allow an appeal of the death sentence in light of the juror's clear racial bias. The Eleventh Circuit said no, even in the shadow of a looming execution date. Then the U.S. Supreme Court stepped in, staying the execution and instructing the Eleventh Circuit to take another look at the case—signaling that the Eleventh Circuit's decision not to allow an appeal was suspect.
It is important to make one thing clear – no court has actually considered the impact of the juror's racial bias on Mr. Tharpe's death sentence. Mr. Tharpe is only asking for the right to have this claim heard and decided by a court. Where there is documented proof of racial bias on a jury, as there is here, basic fairness demands that a court consider the impact of the juror's bias on the final verdict.
In Georgia, a jury cannot hand down a death sentence unless there is a unanimous vote to impose it. Because each juror is critical in the decision to impose death, it is especially important that each juror hears the case free of prejudice. The integrity of the entire process is predicated on the assumption that all jurors evaluate the case through an unbiased lens.
Racial bias can be difficult to prove. Mr. Tharpe's case is a rare instance in which the racial bias is both obvious and well documented – which is likely why the U.S. Supreme Court stopped Georgia from executing Mr. Tharpe back in the fall of 2017. Shockingly, even after the U.S. Supreme Court's intervention, the Eleventh Circuit again denied Mr. Tharpe the right to appeal.
Now, Mr. Tharpe's attorneys have taken his case back to the U.S. Supreme Court. They are asking the Court to hear the case itself or order the Eleventh Circuit to grant the right to appeal. If the Court wants to maintain confidence in our country's judicial system, it must take steps to correct the obvious injustice in this case.
It is easy to talk about the many complex problems in the criminal justice system, but much harder to find workable solutions. This is one error that is very easy to remedy. Do not allow the State of Georgia to execute a black man whose death sentence was influenced by a juror's racial animus. Or, at the very least, do not allow the case to proceed to execution before Mr. Tharpe has had his day in court. It's not too much to ask.
David Burge is an attorney based in Atlanta. He previously served as Chairman of the Georgia 5th Congressional District Republican Party.
The views expressed in this article are the author's own.