Death Penalty Upheld for Men Who Raped and Murdered Student on Delhi Bus in 2012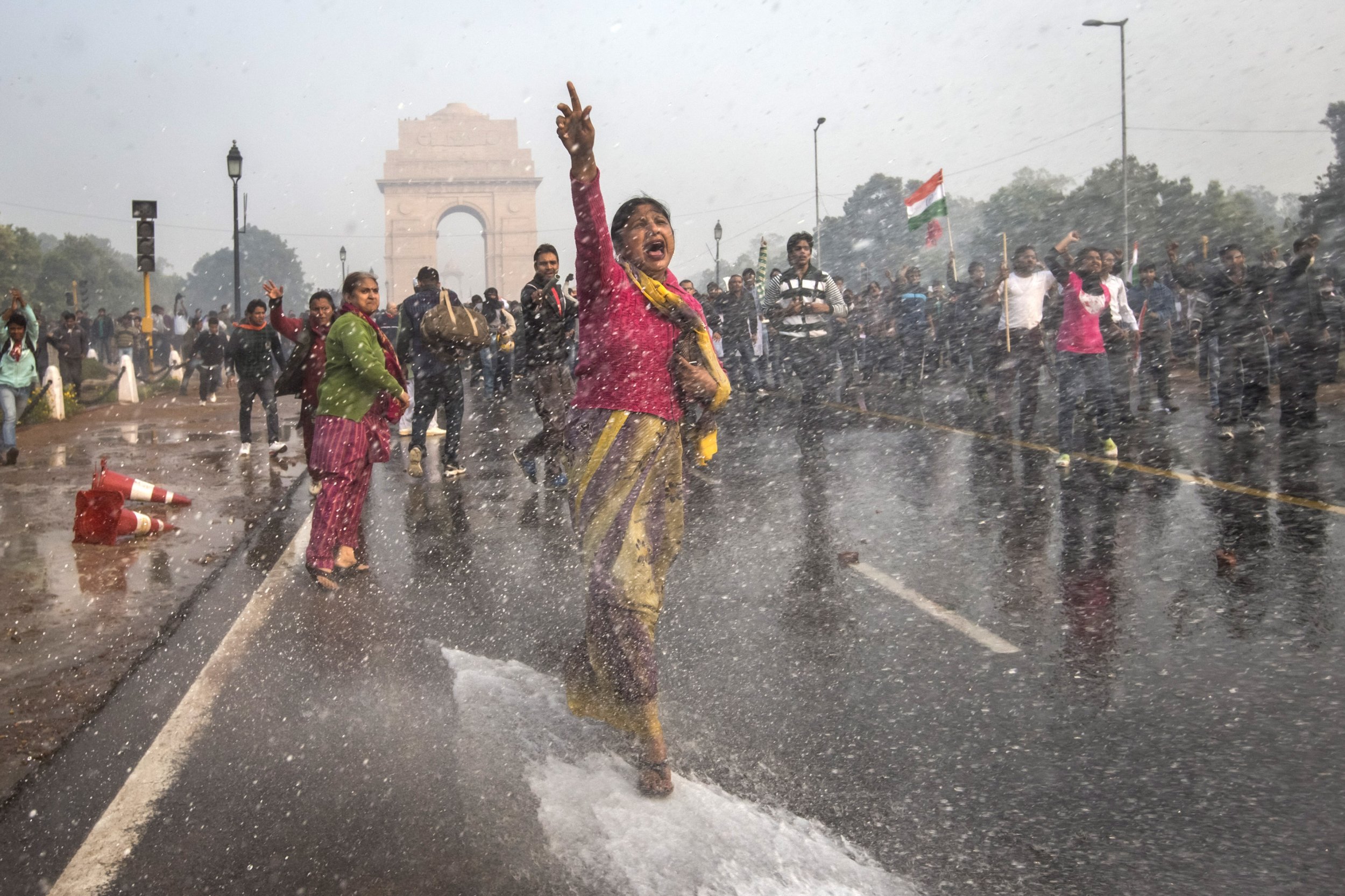 India's Supreme Court on Monday upheld the death penalty for three men convicted in the gang rape and murder of a young woman in New Delhi in 2012.
The brutal rape of the 23-year-old paramedical student Jyoti Singh, who died of her injuries, sparked nationwide outrage and forced changes in the law.
Singh was beaten, tortured, raped and left dying by a group of five men and a teenager on board a private bus in Saket, south Delhi, in December 2012. She had been attacked after boarding the bus with a male friend, who was beaten unconscious. After the attack she was left by the side of the road with serious internal injuries, dying 13 days later in a Singapore hospital.
"Crimes against women will keep on rising unless the criminals are sent to the gallows," the father of the victim's father told reporters after the Supreme Court ruling.
A three-member bench led by Chief Justice Dipak Misra dismissed petitions filed by the men to review a 2017 order by the top court, which had confirmed the death penalty given to them by the Delhi High Court, reported Reuters.
"There is no merit in the petitions," said Justice Ashok Bhushan, who read out the judgment.
The three men—Pawan Gupta, Vinay Sharma and Mukesh Singh—had asked India's Supreme Court to consider a less severe punishment. A fourth man, Akshay Thakur, did not petition the court to review his death sentence.
The suspected ringleader of the group was found dead in jail in 2017 following a suspected suicide, while the teenager who took part in the attack has been released after serving three years in a youth detention center.
Following the 2012 case, India launched fast-track courts and a tougher rape law in April this year that included the death penalty for rape of girls below 12.
Nevertheless, more rape cases have come to light since then, and it remains hard for victims to receive timely justice.
And there are few signs that sexual violence against women is abating in India.
In 2016, there were around 40,000 rapes reported in the country—up 60 percent from 2012, according to government data, and more cases go unreported, activists say.
The conviction rate of people arrested for rape was 25 percent in 2016, while the backlog of rape cases pending trial stood at more than 133,000 by the end of that year, up from about 100,000 in 2012.