Death Penalty Used At Lowest Rate Since 1994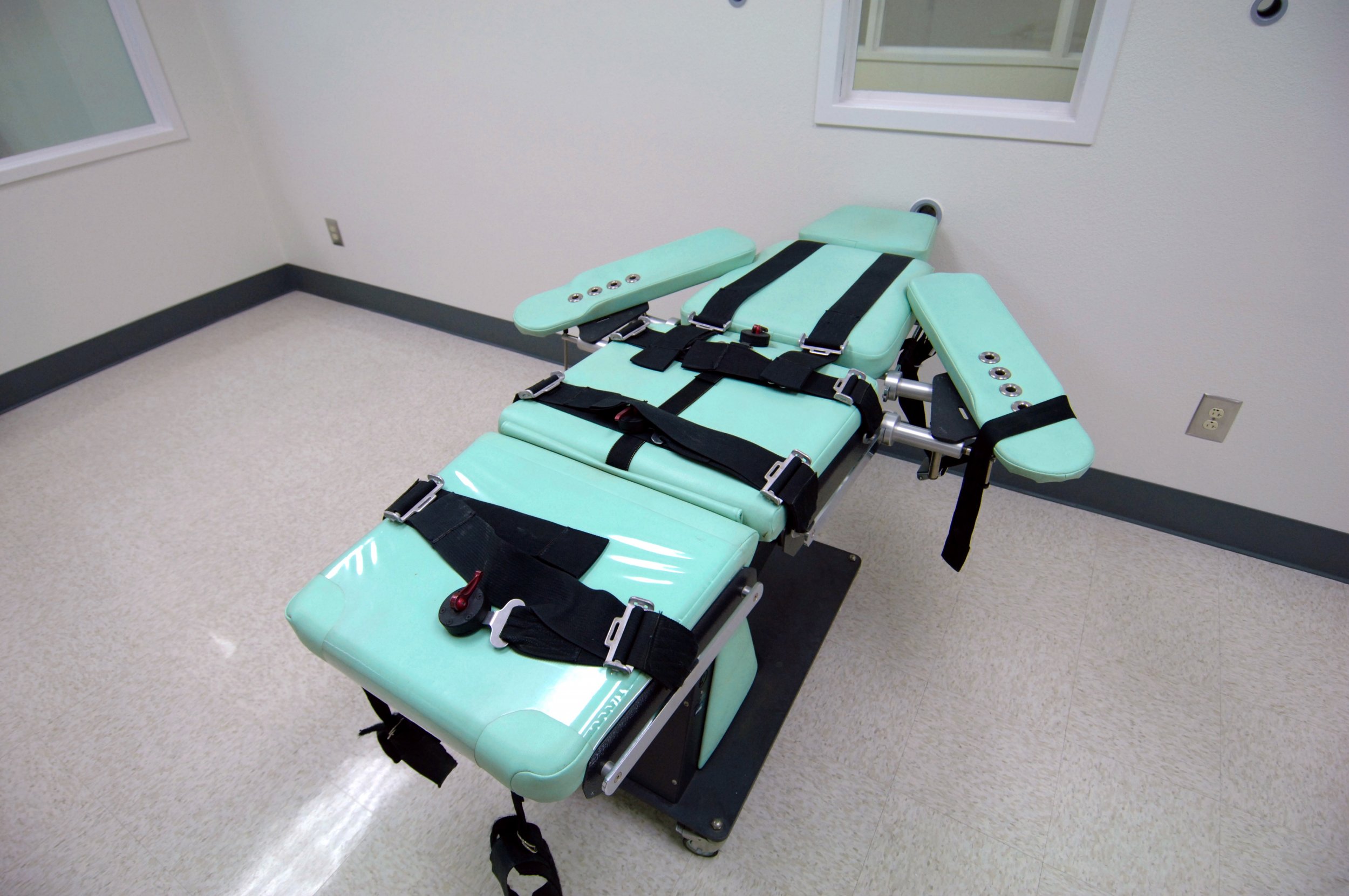 Thirty-five people were executed in the U.S. in 2014, marking the lowest annual rate of executions in 20 years, according to a report released today. With 72 new people sentenced to death this year, death sentences are at the lowest they've been in 40 years.
Around 66 percent of those executed this year belonged to a minority. Almost half of all murder victims in the U.S. are black, but less than 20 percent of the executions this year involved cases where the murder victim was black.
The overall numbers, however, only represent an incremental change from the previous year. Executions decreased by 10 percent from 2013, while the number of new death sentences decreased by 9 percent.
The report was compiled by the Death Penalty Information Center (DPIC), a nonprofit organization based in Washington, D.C., which provides information and analysis on issues relating to capital punishment. The report's authors attribute the decline to growing skepticism about the effectiveness of capital punishment, as well as the difficulties some states have had with lethal injections.
According to a Pew Research Center Survey, 55 percent of U.S. adults in 2013 were in favor of the death penalty, compared to 62 percent in 2011. Activists and death penalty opponents believe a handful of recently botched executions this year, some reported to be the result of states using untested drugs, has impacted public opinion.
In April, prisoner Clayton D. Lockett of Oklahoma began to wince and gasp for breath after his injection was administered; he ultimately died of a heart attack. In November, prisoner Joseph Rudolph Wood was put to death in Arizona. After the drugs were administered, witnesses reported seeing Wood gasp for breath for an hour and a half. Death by lethal injection usually takes about 10 minutes.
The secrecy surrounding the new chemicals, in his case and subsequent cases, has led lawyers to raise concerns that the ban on cruel and unusual punishment may be being violated.
"The relevancy of the death penalty in our criminal justice system is seriously in question when 43 out of our 50 states do not apply the ultimate sanction," said Richard Dieter, DPIC's executive director and the author of the report. "The U.S. will likely continue with some executions in the years ahead, but the rationale for such sporadic use is far from clear."
Others, however, point to the potentially exorbitant price tag of capital punishment as reason for its decreasing use. Oftentimes, there is an astronomical cost difference between the average death penalty case and life-sentence case, mostly due to the time and resources needed for appeals.
"I know now that if I file a capital murder case and don't seek the death penalty, the expense is much less," James Farren, the district attorney of Randall County, Texas told The Marshall Project. "While I know that justice is not for sale, if I bankrupt the county, and we simply don't have any money, and the next day someone goes into a daycare and guns down five kids, what do I say? Sorry?"
Seven states carried out executions this year—the lowest number in 25 years. Among those states, just three carried out 80 percent—Texas, Missouri and Florida. For the first time in 17 years, Texas did not carry out the most executions in the nation, but was tied with Missouri at 10 executions each. This is also Texas' seventh year having less than a dozen new death sentences. In comparison, it had 48 prisoners sentenced to death in 1999.
Seven people were exonerated from death row this year, three of whom were men from Ohio cleared of all charges 39 years after their convictions. Among the 150 exonerations that have occurred since 1973, these three cases represent the longest period of incarceration for exonerated prisoners.