'I Work With Men on Death Row. Their Stories Are Haunting'
For more than a decade, I've visited the Riverbend Maximum Security Institution and spent time with the guys on Unit 2, Tennessee's death row.
A few of the men on death row discovered my books and wrote letters to me. After receiving their letters, I felt compelled to visit them, so I started joining pastors during their regular pastoral visits. These visits to Riverbend and several other death row units across the country have turned me into a passionate advocate against the death penalty.
Some of the men I know on death row are innocent, and a few of them have even been able to prove their innocence since I've known them. My friend Ndume Olatushani was sentenced to death in Tennessee for a murder he hadn't committed. The fact that he had never even been to the state of Tennessee until his trial didn't matter; he was a Black man convicted by an all-white jury. He spent 20 years on death row before proving he was wrongfully convicted.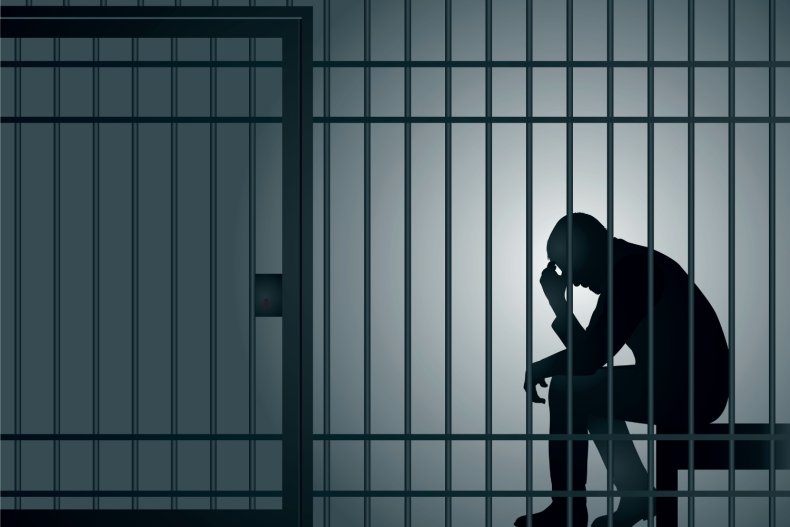 Understanding why people commit crimes
Other folks I know on death row are guilty of the horrific crimes for which they have been convicted. I've encountered some of the hardest, most haunting stories I could have ever imagined. I've also heard some of the most horrific stories of abuse that undoubtedly shaped the men who later committed these terrible crimes.
One of the guys I visited told me how his own family put alcohol in his bottle when he was a child and introduced him to drugs as an adolescent. Years later, he killed a friend while high. Just days before he was executed, he told me that not a single day had gone by without him reliving and regretting the decisions he'd made.
Many of the men I know on death row work hard to repair the harm they caused. I have seen courageous truth-telling, humble listening, estranged relationships restored, and hearts transformed. As my friend Bryan Stevenson says, "Each of us is more than the worst thing we've ever done."
After spending time with the men on death row, I have come to see the death penalty not just as one more political issue to debate, but as a moral and spiritual crisis. As a Christian, it breaks my heart that the strongest supporters of the death penalty are my fellow Christians.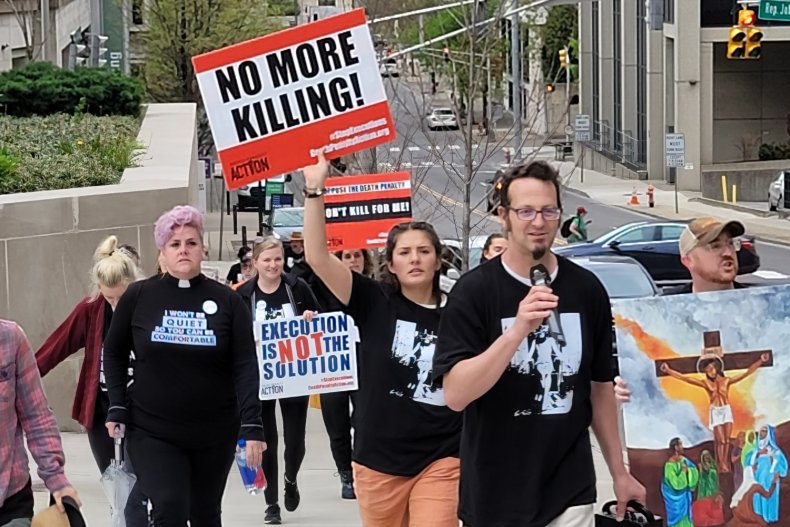 Before I became an abolitionist, I was a supporter of capital punishment. Like many people, I had strong opinions about the death penalty, but that didn't mean I had really thought much about it. I certainly had not met anyone on death row when I thought I had all the Bible verses to defend capital punishment. But proximity changes everything. Two stories in particular changed me.
The stories that changed my perspective
Donnie Johnson was on Tennessee's death row for the terrible murder of his wife, the details of which made me sick to my stomach when I heard them. Over the years, I spent many hours with Donnie. During my regular visits, we spent a lot of time breaking bread together, singing, and praying with and for one another. He also shared his hobby of woodworking with me—he especially loved carving out lighthouses.
I learned more about how hard Donnie's life had been, with years of abuse and unimaginable pain. While none of that was an excuse for what he did, knowing his history did help me understand it more.
I also got to know Donnie's daughter, Cynthia, who was initially the poster child for his execution. She was quoted in the press as saying, "I want the freak to fry." After 30 years without speaking to him, she paid him a visit, intending to tell him off once and for all. But as she poured out her anger and pain, he listened. He did not defend himself or try to justify himself.
She thought it would be the last time she would ever see him. But then something happened in her. She realized her hatred was not hurting him, but it was destroying her. In the end, she forgave him—not so he could sleep at night, but so she could. To this day, she is one of my heroes.
Shortly after Donnie and Cynthia got a fresh start and began the hard work of healing, Donnie received his execution date. I was with him the week of his execution. We prayed and sang together. He insisted he was, "Too blessed to be stressed." Donnie decided to forfeit his "last meal" and donate the money to a local homeless charity.
As he was being strapped to a gurney, he asked forgiveness for what he had done, and he extended forgiveness to those who were killing him. He had told me he wanted his last words to be words that honored God. So he sang a gospel song, "Soon and very soon, I'm going to see the King....No more dying there...No more crying there...I'm going to see the King."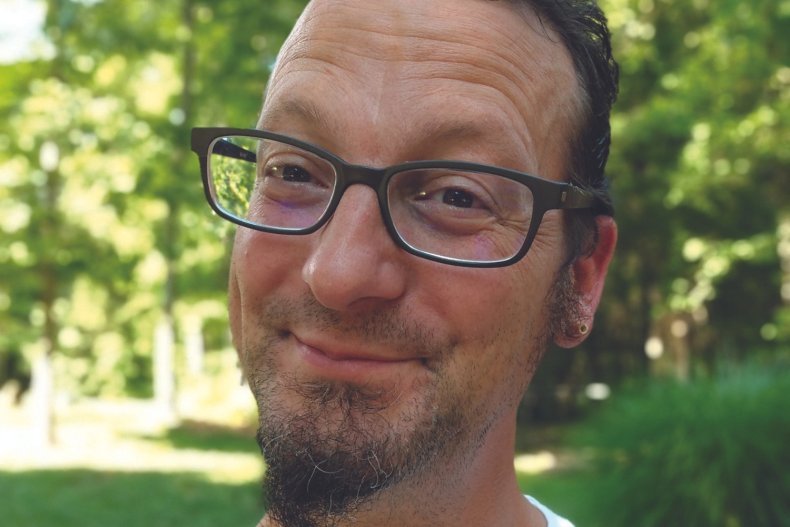 Another powerful experience on death row was attending the ordination of my friend Kevin Burns, as he became a credentialed pastor even while incarcerated. His ordination service took place right there on Unit 2, with corrections officers all around us. His first act as an ordained minister was to serve us all Communion. We had Communion on death row, served to us by a newly ordained pastor who was still facing the possibility of execution. It was one of the most profound spiritual experiences I've ever had.
As I write this, I have a few visual reminders on my desk that help me feel connected to my friends on death row even when I can't be with them. One is a 12-inch wooden lighthouse that Donnie made me.
Then there is the origami butterfly made by my friend John Ramirez, who was executed last year. As he was facing execution, I offered to send him books, thinking he might want some prayer books. John said he had plenty of those, and loved them, but he asked me to send him a book on origami. Before they killed him, he sent me the butterfly, which I received as an act of defiant hope.
Shane Claiborne is a best-selling author, renowned activist, and public speaker. He is the author of several books, including his latest: Rethinking Life: Embracing the Sacredness of Every Person which is out February 7, 2023.
All views expressed in this article are the author's own.
Do you have a unique experience or personal story to share? Email the My Turn team at myturn@newsweek.com