Death Row Inmate: Videotape My Execution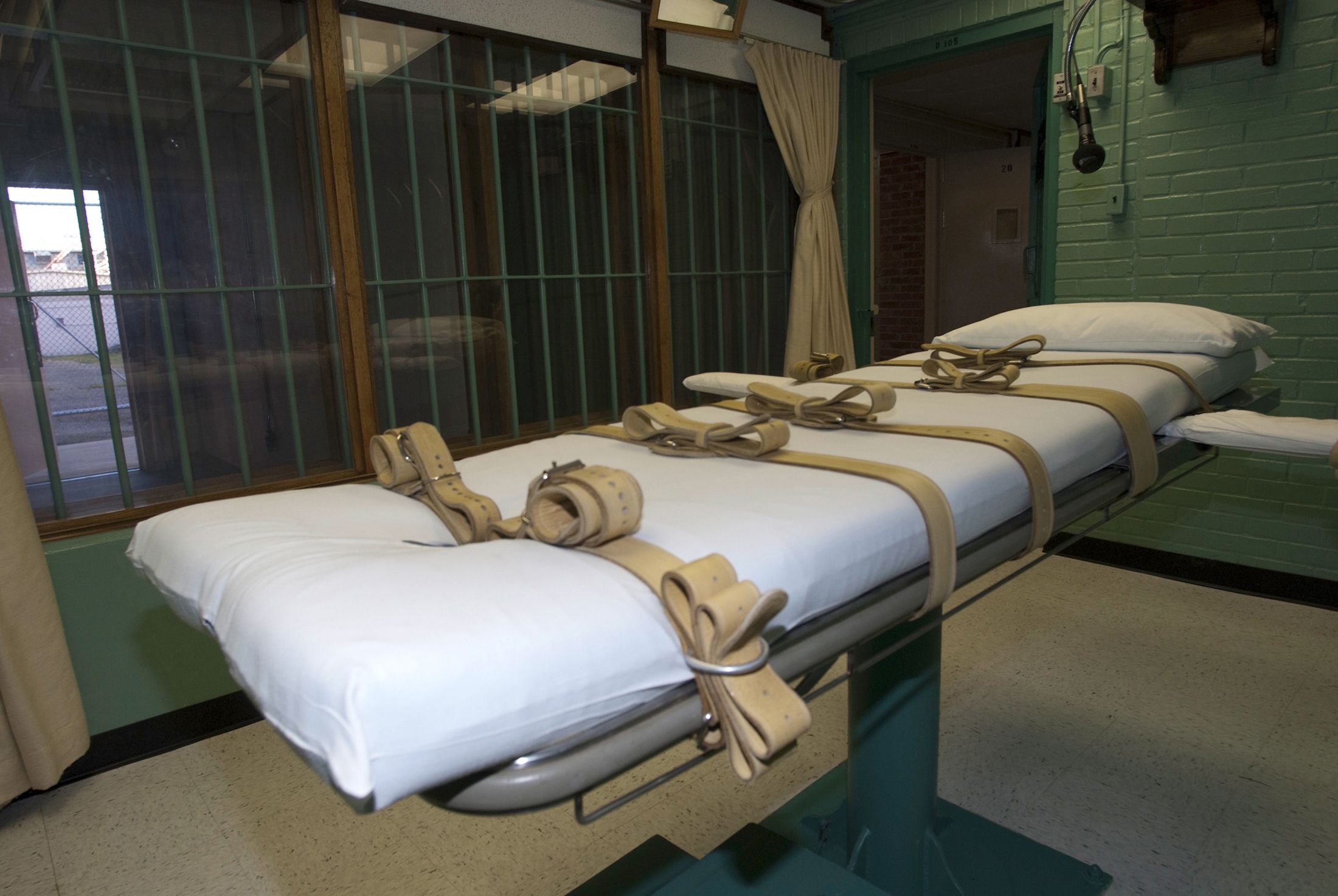 KANSAS CITY, Missouri (Reuters) - A Missouri death row inmate is asking a federal court to allow videotaping his execution, scheduled for next week, to record any evidence of cruel and unusual punishment in violation of the U.S. Constitution.
A lawyer filed a motion on Friday in Kansas City on behalf of Russell Bucklew, 45, who is scheduled to die by lethal injection on May 21 for the 1996 murder of Michael Sanders in southeast Missouri.
Last week, Bucklew filed a motion in the same court to halt his execution because of a rare health condition that his lawyer, Cheryl Pilate, said would cause him extreme pain and possible suffocation.
A videotape would preserve evidence if he survives and wants to oppose another execution or is injured and wants to file a claim, the motion states. It further states that if the inmate dies but suffers "prolonged and excruciating execution or chokes and suffocates to death," the video would be evidence for a claim by his estate.
"If Missouri officials are confident enough to execute Russell Bucklew, they should be confident enough to videotape it," Pilate said in a news release. "It is time to raise the curtain on lethal injections."
A spokesman for the Missouri Department of Corrections did not immediately return a call for comment.
There are precedents for the request. The Bucklew motion cites a Georgia state court's approval to videotape an inmate's electrocution in 2001. A federal judge in California authorized taping an inmate's gas chamber death in 1992, according to the Death Penalty Information Center.
The death penalty has come under fresh scrutiny since an Oklahoma inmate, Clayton Lockett, writhed in pain when a needle became dislodged from his vein during an attempted lethal injection on April 29. The execution was halted but Lockett died of a heart attack.
The Bucklew motion says a videotape would be important if an execution goes awry. Oklahoma officials are investigating the Lockett case.