Death Row Inmate Who Murdered Police Office Could Be Spared Execution Because He Can't Remember Crime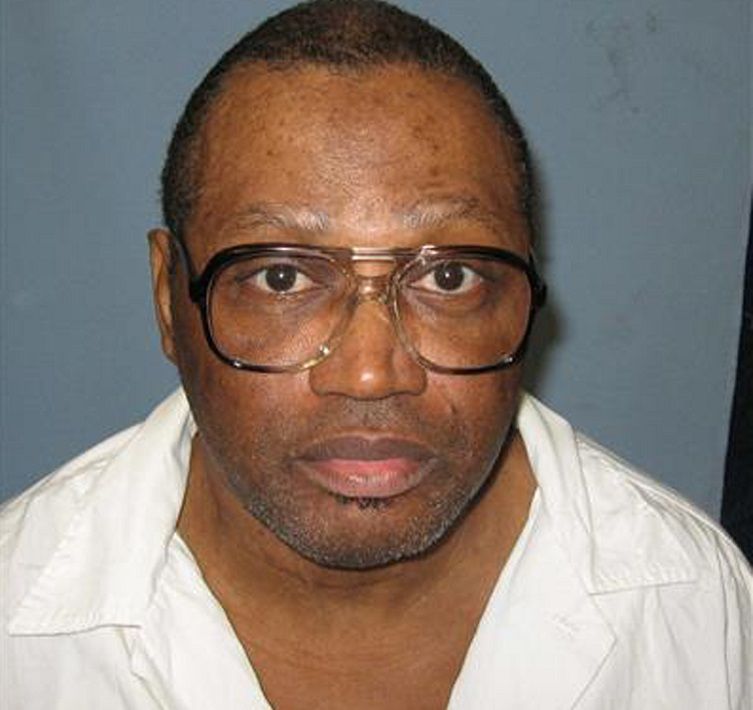 The U.S. Supreme Court is due to decide whether a convicted murderer who has spent nearly half his life on death row should be spared execution after a series of strokes mean he has no memory of the crime.
Vernon Madison, 67, was found guilty of the 1985 murder of police officer Julius Schulte in Mobile, Alabama, shooting him twice in the back of the head at close range. He was sentenced to death and transferred to Alabama's William C. Holman Correctional Facility in September 1985, where he has remained ever since.
During his 30 years on death row, Madison has suffered several strokes which have left him with vascular dementia and numerous other physical and mental problems, including slurred speech and blindness.
According to court documents, Dr. John Goff, a psychologist hired by Madison's counsel, ruled that Madison's strokes have left him unable to remember "numerous events that have occurred over the past thirty years or more," including committing the murder.
However, a second court-appointed psychologist who evaluated Madison, Dr. Karl Kirkland, noted Madison could discuss details from his youth, such as where he attended school. His report concluded that Madison appears able to have a "rational understanding of the sentence, the results or effects of the sentence, and to still be able to discuss defense and legal theories with his attorneys."
Madison was previously granted an 11th hour stay of execution by lethal injection on January 25 following a last-minute appeal by his layers to reconsider the case.
Among the arguments that were made by his layers was Kirkland's testimony should be ruled invalid after the state failed to disclose that he had been suspended for forging prescriptions for pills to feed his substance abuse problem, with one incident occurring just four days Madison's 2016 competency hearing.
The Supreme Court has now agreed to examine Madison's case and decide whether putting him to death would violate the Eighth Amendment's prohibition of cruel and unusual punishment.
Alabama Attorney General Steve Marshall said he was "puzzled" by the decision to examine the case.
He told the Associated Press: "I am puzzled and concerned by the Supreme Court's decision to grant cert in the Madison case because only a few months ago it unanimously reversed a previous U.S. 11th Circuit Court of Appeals decision blocking Madison's execution.
"We will continue our effort to pursue execution of Mr. Madison's sentence."
Madison is safe from execution until the case is decided, with arguments expected to be heard sometime in the fall.
Madison killed Officer Schulte in Mobile, Alabama, after he was called to reports of a domestic issue involving Madison and his then girlfriend at her home. After telling the officer he was leaving the scene, Madison then returned armed with a pistol and shot Schulte twice in the back of the head.