Who Is Suge Knight? Death Row Records Co-founder Gets 28 Years in Prison for Hit-and-Run Death of Terry Carter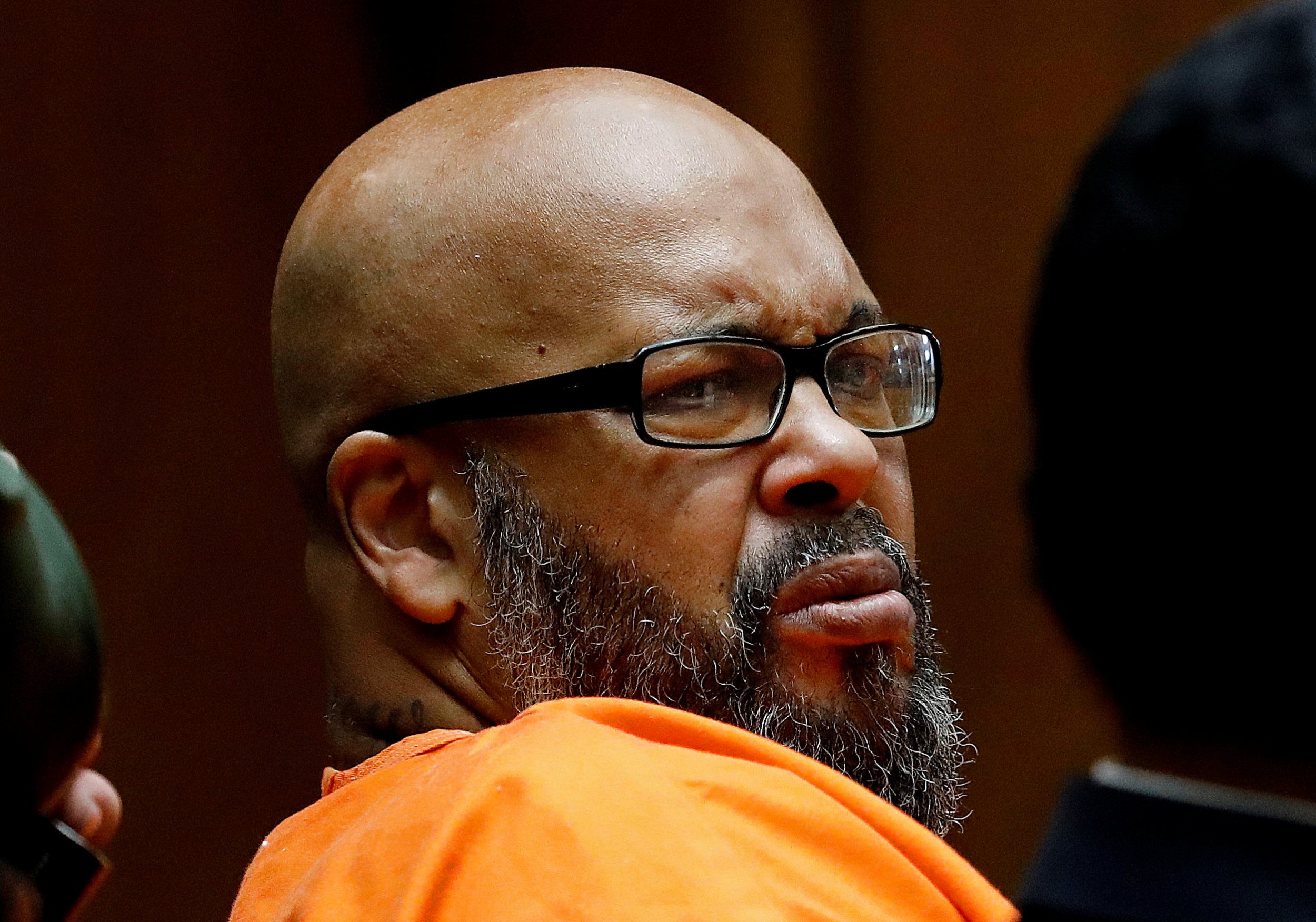 Death Row Records co-founder Marion "Suge" Knight pleaded no contest to voluntary manslaughter on Thursday. He now faces 28 years in state prison.
The yearslong case involving rap mogul Knight, 53, came to an end this week after he reached a plea agreement over his involvement in the 2015 hit-and-tun death of Terry Carter, 55. Knight, who has been in prison for more than three years, will get credit for time served and will be on parole for three years upon release, the L.A. County District Attorney's Office said.
The altercation occurred on January 29, 2015, outside a Compton restaurant following a dispute relating to the film Straight Outta Compton. Prosecutors said Knight used his Ford truck to run over two men. Carter was killed, while another man, actor Cle "Bone" Sloan, was injured.
Footage of the fatal collision was later obtained and published by TMZ. Knight, who was out on bail in a robbery case at the time, fled the scene, but later turned himself in and was arrested.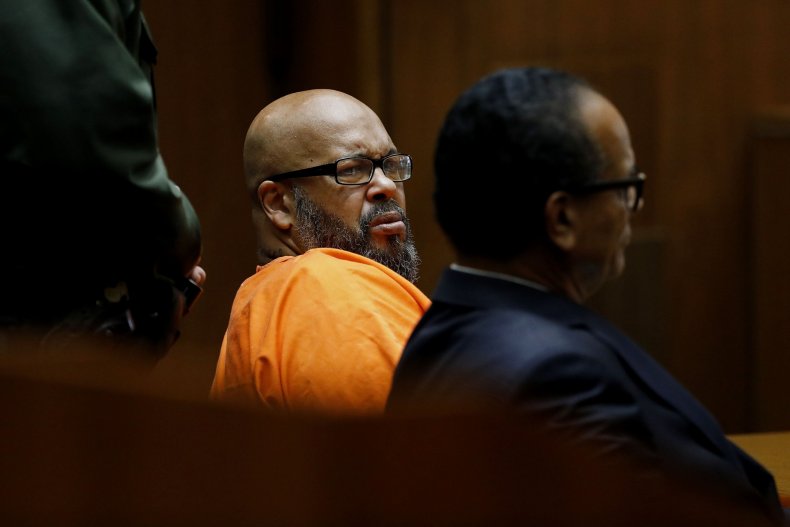 Knight received the high term of 11 years in prison for the voluntary manslaughter count, which doubled because he had a prior conviction under California's three-strikes law, the court ruled. He also received an additional five years because the conviction was for a "serious and violent felony," and a year for the allegation he used a deadly weapon, in reference to his truck.
By entering his plea, Knight resolved two other pending criminal cases. The entrepreneur was indicted for making criminal threats in August 2014 and charged for allegedly stealing a camera from a woman in September 2014. Those charges have now been dismissed.
The sentencing hearing was scheduled for October 4, 2018.
Crystal Carter, one of Carter's daughters, ran out of the courtroom as the plea deal was agreed, the Los Angeles Times reported. While acknowledging that it was a relief the ordeal was finally over after more than three years, she said, "It will never be a win to the family. Can't bring my dad back."
Knight is best known for launching the record label Death Row Records, which was home to rap superstars including Dr. Dre, Tupac Shakur and Snoop Dogg. But his gangster image was not cultivated by studio executives. Over the years, he was accused of involvement with fights, shootings, probation violations and assault with a deadly weapon.
After Knight handed himself over to cops in 2015 following the hit-and-run, his attorney claimed that his client had run Carter over by accident while attempting to break up a fight. The police disagreed.
"Looks like he drove backwards and struck the victims, and drove forwards and struck them again," Lieutenant John Corina of the L.A. County sheriff's department told media at the time.
"The people we talked to say it looked like it was an intentional act. They got into some kind of verbal altercation and it escalated," Corina continued. "We are handling it like a homicide." Deputy district attorney Cynthia Barnes, of the Major Crimes Division, prosecuted the case.