Death Sentences Decline, Even Within Texas's 'Execution Belt'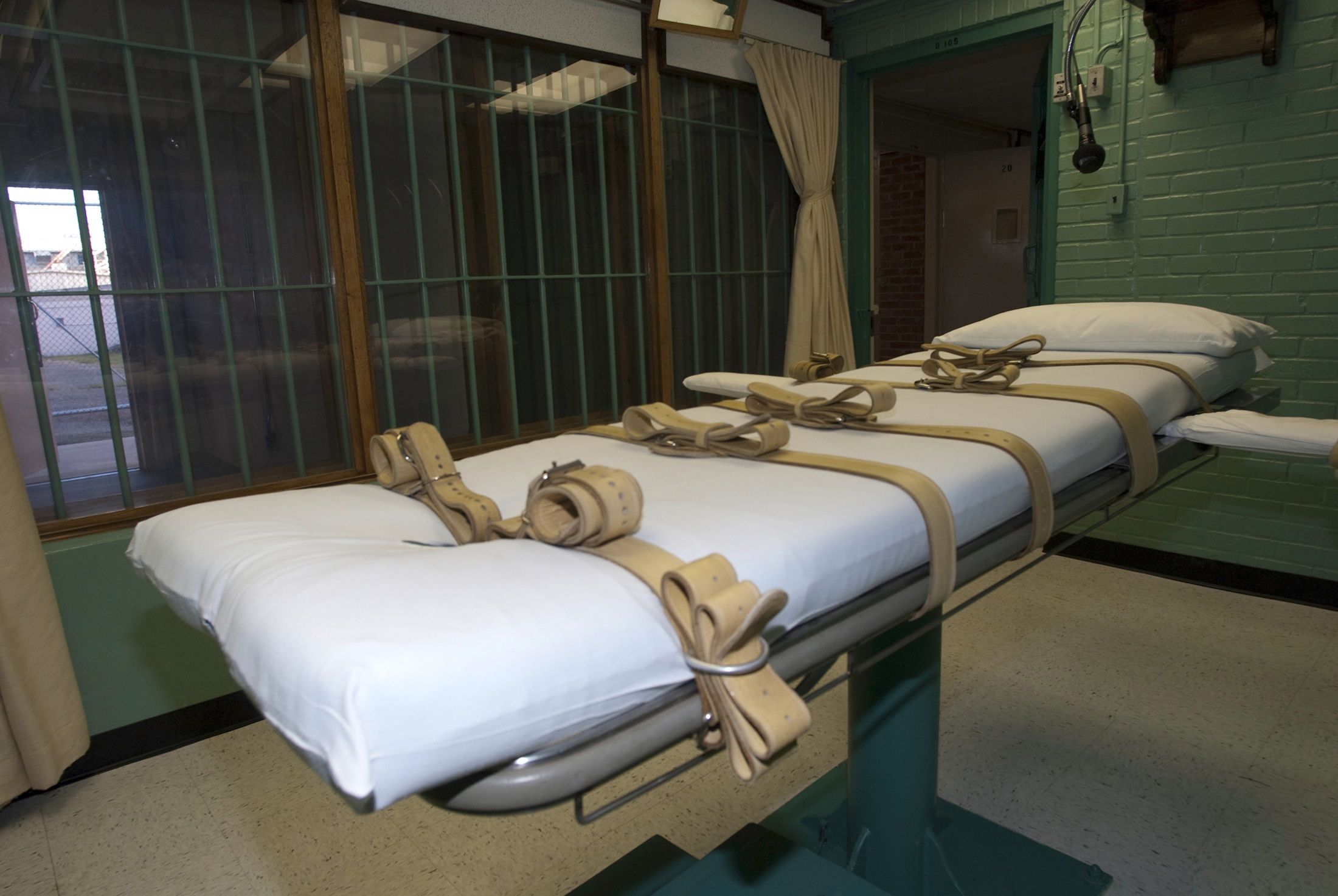 In the Texas county known as the buckle on the "execution belt" for sending more people to the death chamber than any other nationwide, both candidates in the campaign for top prosecutor are calling for moderation in capital punishment.
What is happening in Harris County, Texas, reflects a change across the United States, where new death sentences are set this year to hit the lowest levels since capital punishment was reinstated in 1976 as many prominent prosecution offices lose their zeal for execution.
In Harris County and other district attorney offices across the country, prosecutors have increasingly sought life in prison without the possibility of parole instead of death sentences. While support for the death penalty is still high, it has fallen over the years due to factors including troubled prosecutions that have lead to more than 150 people on death row being exonerated.
"Harris County is generally considered to be 'Exhibit A' when it comes to the death penalty in the United States," said Robert Dunham, executive director of the Death Penalty Information Center, which monitors U.S. capital punishment. "It has also experienced some of the greatest changes in attitude of any county in the United States."
The county, which includes Houston and is Texas' largest with about 4.5 million people, has sentenced 116 people to be executed since 1976.
In past races for the county's top prosecutor, campaigns boasted about how many people they sent to death row. But no more.
"It is a terrible image for our city and our county," said Democratic candidate Kim Ogg, who is leading Republican incumbent Devon Anderson in public opinion polls ahead of Tuesday's election.
A LIKELY RECORD LOW
Across the United States, 49 new death sentences were handed down in 2015, a drop from a recent peak of 315 in 1996, according to the Death Penalty Information Center.
This year's number is not yet available but it is expected to be lower than last year and below the 137 in 1977, the year after capital punishment was reinstated, the center said.
In Harris County, 27 percent of people polled this year by Rice University's Kinder Institute said they felt the death penalty was generally the appropriate sentence for a first-degree murder, down from 41 percent in 2000.
According to a Harvard University Law School study this year, three people sentenced to death in Harris County have been exonerated and there have been dozens of instances of prosecutorial misconduct in death penalty cases.
One of those cases involved Alfred Brown, whose murder conviction and death sentence were overturned in 2014 after an appeals court determined evidence that showed he was nowhere near the crime scene at the time of the killing had been wrongfully withheld.
Anderson, the incumbent district attorney, has called for greater restraint in capital punishment cases. She will not send inmates to death row if they can be reformed, campaign spokeswoman Sara Kinney said.
Since Anderson took office in 2013, there have been four new death verdicts and none since 2014, according to her office. Between 1993 and 1998, the county averaged about 12 a year.
"She has shown that she will consider far less than any of her predecessors and she is doing that in the best interests of justice," Kinney said in an interview.
Prosecutors across the United States have been considering the death penalty far less in recent years, especially as the option of life in prison without parole has been used as a sentencing option in more states, such as Texas, where it was put on the books a decade ago.
Capital punishment advocates have balked at the idea that expenses or drug shortages should be a factor when deciding punishment, saying the death penalty is an instrument of justice and must used for those who deserve it.
Ogg said in an interview that, if she wins, she wants to set the bar for pursuing death sentences as high as possible.
"Under an Ogg administration, you will see very few death penalty prosecutions," she said