Today marks the six years since Robin Williams died by suicide at his home in Paradise Cay, California. Let's celebrate the remarkable film legacy of the 63-year-old actor with his most underrated movie, Death to Smoochy. Though the film was dismissed by audiences, there are a few critics who love the black comedy and Williams' performance.
Although the 2002 film revolved around television for children, actor/director Danny DeVito had an adult and satirical take on stardom in mind. The naive Sheldon Mopes (Edward Norton) becomes the new host of a popular TV show for children. The former host, Rainbow Randolph (Williams), blames his replacement, Mopes and his character, Smoochy, for stealing the spotlight away from him.
According to Box Office Mojo, the dark comedy had a budget of around $50 million but grossed about $8 million. Out of 119 reviews, the film has a low score of 42 percent on Rotten Tomatoes. Although reviewers and audiences steered away from the comedy, those who enjoyed the film applauded Williams' stellar performance.
About a year ago, Norton spoke to People TV about how funny the script was and just how much he learned from his co-star working with him.
Norton said, "Robin was a great technician. That's the funny thing. People seem to think Robin just goes and throws a ton of spaghetti against the wall. Something is going to stick. But he was a masterful film actor. He was very self-aware."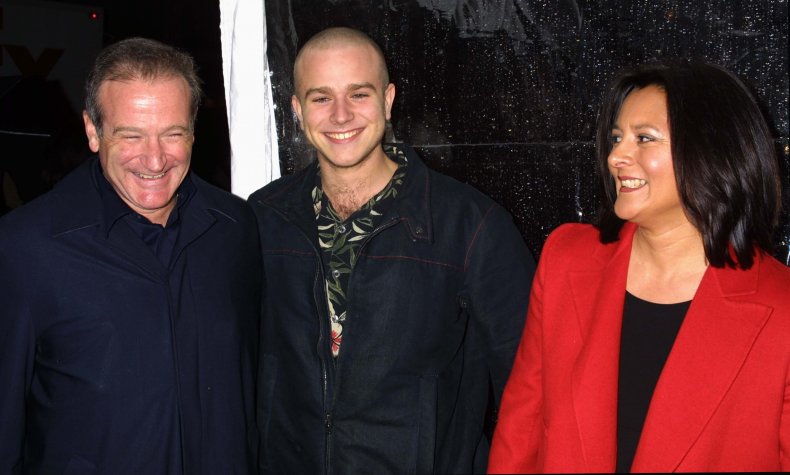 Check out the critics who have stood by and praised the underrated gem:
Two years ago, The Star critic Peter Howell revisited the mature comedy and praised Williams' performance. He wrote, "This film fully unleashes the dark side of Williams, something that was always just below the surface. You can feel that he really enjoys letting go."
8 years ago, Joblo critic Alex Maidy asked audiences to give the movie a watch. Maidy wrote, "Danny DeVito uses extreme angles and heavy shadows to give Death to Smoochy a very noir-ish feel while also utilizing the surreal nature of the television sets."
He mentioned, "Robin Williams was able to play up his manic personality to the nth degree since his character was a little kooky to begin with and now is just insane."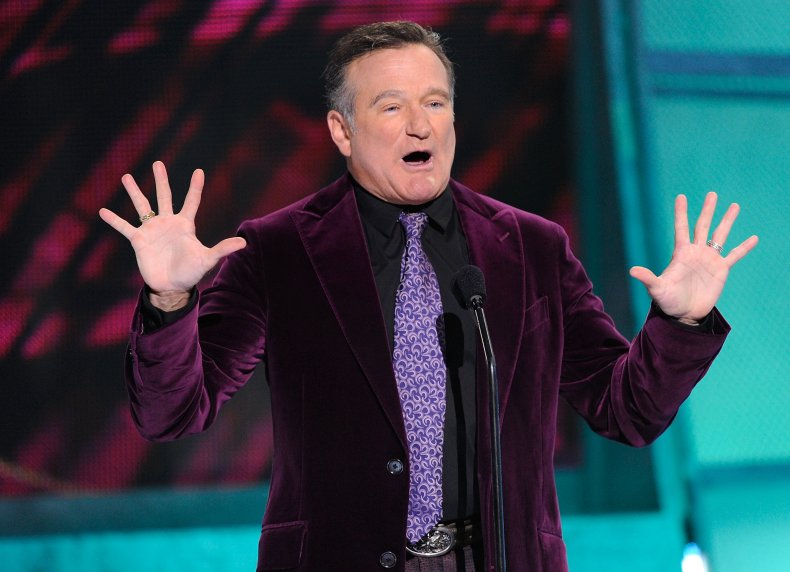 18 years ago, Empire critic William Thomas praised the look of the film. Thomas wrote, "Director Danny DeVito overcranks the grotesque camera angles, but this combines spot-on satire of kids' TV and some funny set-pieces – including Smoochy's inadvertent appearance at a Nazi rally."
He added, "It deserved a better reception than it received."
Back in 2002, Village Voice critic J.Haberman loved the "richly saturated colors" and added that "the musical numbers have an amphetamine snap."
Haberman argued, "This is the first Williams performance I've enjoyed since Aladdin—and that was also a cartoon."