Rights groups have condemned the planned introduction of punishments such as stoning and amputation in Brunei, with tough new legislation set to take effect from next week.
In 2014, the oil-rich monarchy introduced Sharia to increase the influence of Islam in the former British protectorate that is located between two Malaysian states on Borneo island. It became the first East Asian country to introduce Islamic criminal law.
That same year it pushed the first of three stages of legal changes, including fines or jail for offenses such as pregnancy outside marriage or failing to pray on Friday, Reuters reported.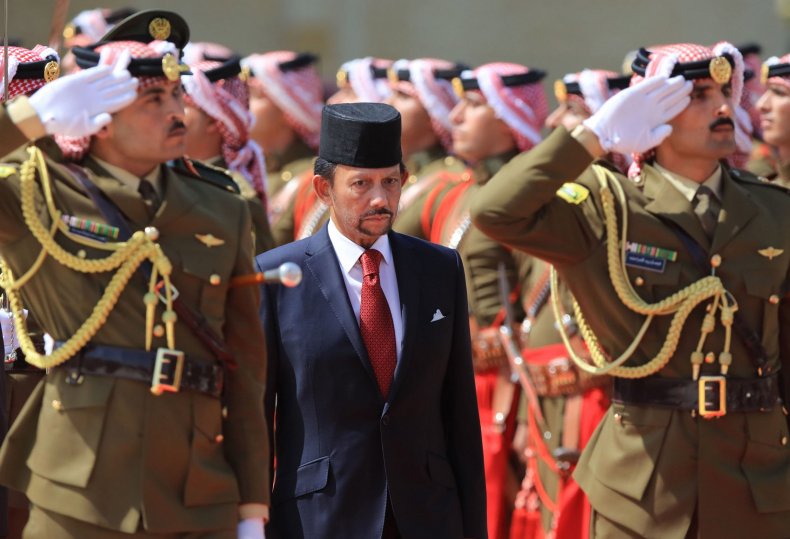 Adoption of the other two sections of the Islamic law had been delayed five years ago due to international outcry but will be now be coming into force on April 3.
These will include death by stoning for same-sex acts and amputation for robbery.
Matthew Woolfe, founder of human rights group The Brunei Project, said there had been no public statement indicating the law change. Instead, it was announced in a low-profile post on the attorney general's website.
This was also confirmed by Manila-based human rights groups ASEAN SOGIE Caucus and OutRight Action International, citing government documents.
Woolfe has called on the international community to act, saying, "We are trying to get pressure placed on the government of Brunei but realize there is a very short time frame until the laws take effect."
Rachel Chhoa-Howard, a Brunei researcher at Amnesty International, said that children could also face the brutal punishments, adding that the new legislation was "flawed."
"To legalize such cruel and inhuman penalties is appalling of itself. Some of the potential 'offenses' should not even be deemed crimes at all, including consensual sex between adults of the same gender," she said, via Amnesty's website.
"As well as imposing cruel, inhuman and degrading punishments, it blatantly restricts the rights to freedom of expression, religion, and belief, and codifies discrimination against women and girls," she said of the new legislation.
Dede Oetomo, an LGBT activist in Indonesia, said the new legislation was a gross violation of international human rights.
"It is horrible. Brunei is imitating the most conservative Arab states," he said, according to the Patheos blog.
Sultan Hassanal Bolkiah rules as head of state in Brunei, and the change in law has had no opposition. Newsweek requested comment from the Brunei prime minister's department but none was received by time of publication.