'Death Stranding' Sequels Anticipated by Creator Hideo Kojima
Kojima Hideo hopes to create a new genre with the upcoming, highly anticipated PlayStation 4 game Death Stranding, due out on November 8. But to do so, it might take more than one game. In a new interview with Gamespot, Kojima said he anticipates creating sequels — or at least an expansive "1.5" iteration — in order to cement his new vision of gameplay.
"I'm not really sure," Kojima said, when first asked about the possibility of turning Death Stranding into a series. "But I think it's better that I keep it going in a sequel."
In Death Stranding, players take on the role of Sam Porter Bridges (played by The Walking Dead's Norman Reedus), who traverses a world decimated by a complicated disaster that splits people across dimensions and sets loose deadly, ephemeral creatures known as "BTs."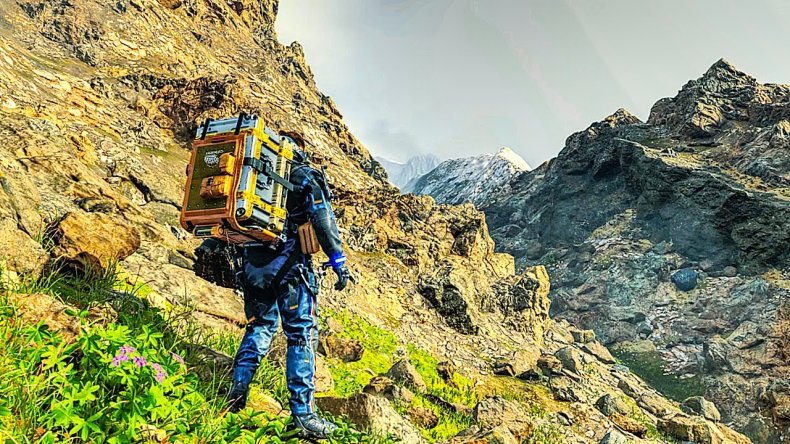 Players can get hit by "Timefall" storms that accelerate aging, or even cross over into the world of the dead, which Sam is linked to via the "Bridge Baby" strapped to his chest.
For Kojima, Death Stranding represents more than a game, but the launch of an entirely new genre, with a projected impact similar to the tactical stealth gameplay introduced in Kojima's 1998 game, Metal Gear Solid. "When you create something new, you have to create a sequel, and then a third version, or it would not remain as a genre," Kojima told Gamespot.
In a letter to fans, Kojima described Death Stranding as "a completely new type of action game, where the player's goal is to reconnect isolated cities and a fragmented society. All elements, including the story and gameplay, are bound together by the theme of "Strand," or connection."
The theme of connection extends beyond the story. Death Stranding includes deeply integrated interactions between fellow players, such as items or tools left behind in one game appearing to help out someone else in their own campaign.
"Why I can't say it's definite is because I only have one body, and there's many projects that I have to be involved with," Kojima said, before returning to his loose plans for the future of Death Stranding. "Probably at least 1.5, and then 2, maybe, at least so that it remains and people are aware of the genre."
While Kojima's games often push technical boundaries, like in the graphically-intensive Metal Gear series, he characterized himself as more interested in "analog" storytelling — commensurate with his professed love for movies ("Game Creator: 70 percent of my body is made of movies," his Twitter bio reads). Nevertheless, a Death Stranding sequel is likely to employ cutting-edge technologies, similar to the deep integration of online features coming to the first entry in the potential series.
"I want to use new technology like streaming and AI, but created in a more analog way, so to speak," Kojima said, describing his desire to try out an aesthetic that's not really "gamey-gamey," but instead "something with an analog feel to it."
But, while Kojima spoke at length about the technological and creative ambitions informing Death Stranding, he emphasized that, as ever, his focus is on gameplay. "Don't get me wrong, I'm not just trying to create new genres — I want to create new fun for the users," Kojima said. "The genre can be named by them afterwards."