Death Threats and Fights Over Critical Race Theory Have Driven at Least Six Educators to Resign
At least six educators across the country have resigned due to death threats and school board battles regarding Critical Race Theory (CRT). CRT is a field of study that analyzes race and racism as social dynamics throughout history.
Rydell Harrison, a Black school superintendent in Redding, Connecticut, resigned in June after only serving in the position since August 2020.
When he began the job, the regional school board had established a task force to address the racial climate in schools. The force was created after local students and alumni wrote to the board about their experiences with racism.
However, local residents and a conservative nonprofit group called Nonpartisan Action for a Better Redding accused Harrison of being an "activist" with an "agenda" to "indoctrinate" students with CRT, NBC News reported.
"It was the collection of all of these pieces and the emotional and personal toll to be a Black man doing this work and facing very blatant attacks left and right," Harrison told the news outlet.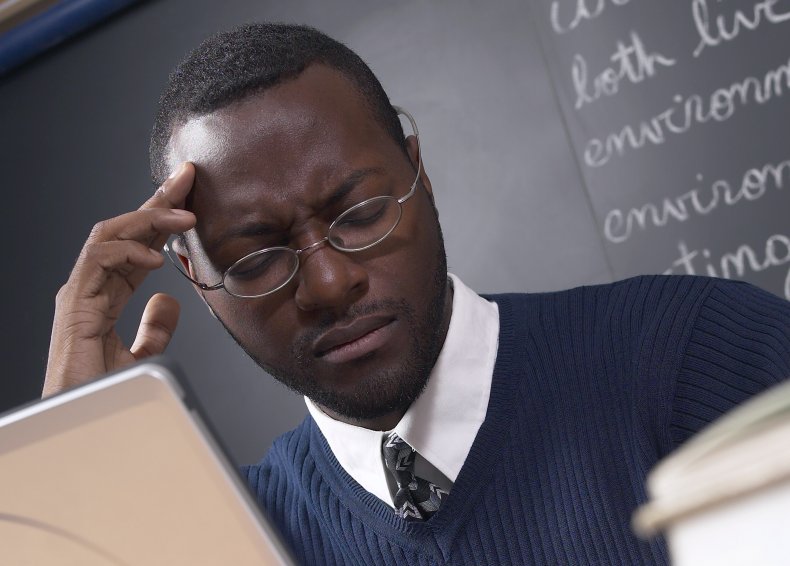 Four administrators with the Carroll Independent School District in Southlake, Texas resigned after they helped create plans for combatting racial and cultural discrimination.
The district had created the plan as a way to make non-white students feel welcome in the increasingly diverse district. Opponents said that their plan was a "far-left ideology" that would "institutionalize discrimination against white children and those with conservative Christian values," NBC reported.
Brittany Hogan, the only Black administrator in Eureka, Missouri's Rockwood School District, resigned as the district's diversity coordinator after death threats compelled the district to place private security outside of her home.
Her critics fabricated tweets from her past claiming that "the problem in public schools is white parents." They also claimed she was behind a district ban on "thin blue line" flags touting support for law enforcement agents. She wasn't.
These cases are significant because they represent just the known instances of educators resigning from their positions as battles against CRT rage across the country. Other have said they have had to change lesson plans, diversity initiatives and training modules for fellow educators over fears that conservatives will accuse them of trying to push CRT.
The Republican party has focused on banning critical race theory (CRT) from schools and government-related groups. Legislation against CRT being taught in schools has been proposed in 22 states. The five following states have actually passed laws banning it: Idaho, Iowa, Oklahoma, Texas and Tennessee.
The American Federation of Teachers, one of the nation's largest teachers' unions, has established a legal defense fund for teachers sued or fired for allegedly teaching CRT.
CRT proponents say the educational framework is needed as a way to combat modern-day racism.
"[CRT] provides us with important tools to make sense of and hold accountable a nation that pretends itself the quintessence of a post-racial democracy, while simultaneously maintaining a structure that keeps Black, Indigenous, People of Color disproportionately economically disadvantaged, politically precarious, educationally deprived, violently policed, residentially ghettoized, medically disserved and subject to the ever-present disapproving gaze of whites," Ted Thornhill, director of the Center for Critical Race and Ethnic Studies at Florida Gulf Coast University, wrote in a March 24 News-Press op-ed.