Death Threats Play Role in Suspension of Trans Restroom Policy in Georgia School System
After receiving death threats, the superintendent of Pickens County Schools in Georgia has suspended a policy allowing transgender students to use restrooms that correspond with their gender identity, according to WSB.
Carlton Wilson says the decision was made after he received threats from parents who opposed the decision.
"One of them said, 'You know, situations like this brings out crazy people from both sides and sometimes people die,'" said Wilson.
Vandalism and harassment also occurred, including threats on social media which brought about the arrest of a juvenile who was charged with disorderly conduct.
"The District understands and acknowledges that it has the responsibility to protect its staff and students," said a statement from Pickens County Schools. "However, the District has concerns it may not be able to meet these recently increased demands."
With the policy change suspended, transgender students will use a gender-neutral private bathroom with a single stall previously designated for faculty members. A final decision on the policy will be made after the school district meets with police and other safety professionals, said WRCB.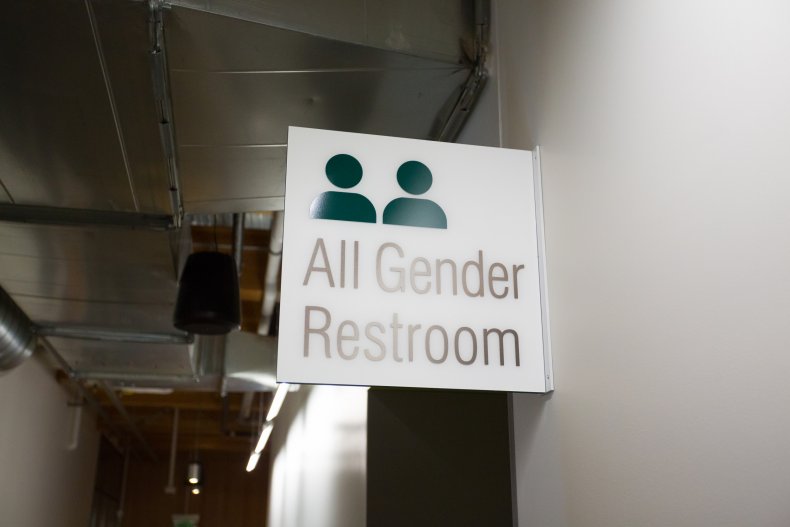 When the decision was announced at a school board meeting on October 14, both supporters and detractors of the policy were vocal about their opinions, WXIA reported.
"I would never in my life use a restroom in which a female is in," said parent Nathan Barfield. "No person's rights are more important than anyone else. My son has a huge heart and he doesn't want to say anything for fear that he is going to be labeled a bully."
"Bottom line is it's God's word," said Sandy Bartlett, another Pickens County parent. "God made them male and female. And I think as people, as humans, as adults we have to be careful about our words, even around our own children."
Pickens County High graduate Jordan Stewart, who came out as gay during his junior year, was on the opposite side of the issue.
"By the way, a trans woman is a woman, a trans man is a man," Stewart said. "You're a man walking into a bathroom with other men. People are trying to do their business, get in and get out. That's it."
Superintendent Wilson said there have been transgender students in the school system in the past, but there were always allowed to use staff restrooms, according to Project Q Atlanta. Wilson has also consulted with experts about converting all the restrooms in the Pickens County Schools system to single-use facilities.
Until a policy is adopted, the controversy remains.
"What we're talking about is separate but equal," said Chanel Haley of Georgia Equality to GPB News. "You're talking about segregation. You're talking about telling a person because they are different that they need to use a separate restroom and that makes us all more comfortable."
Death Threats Play Role in Suspension of Trans Restroom Policy in Georgia School System | U.S.