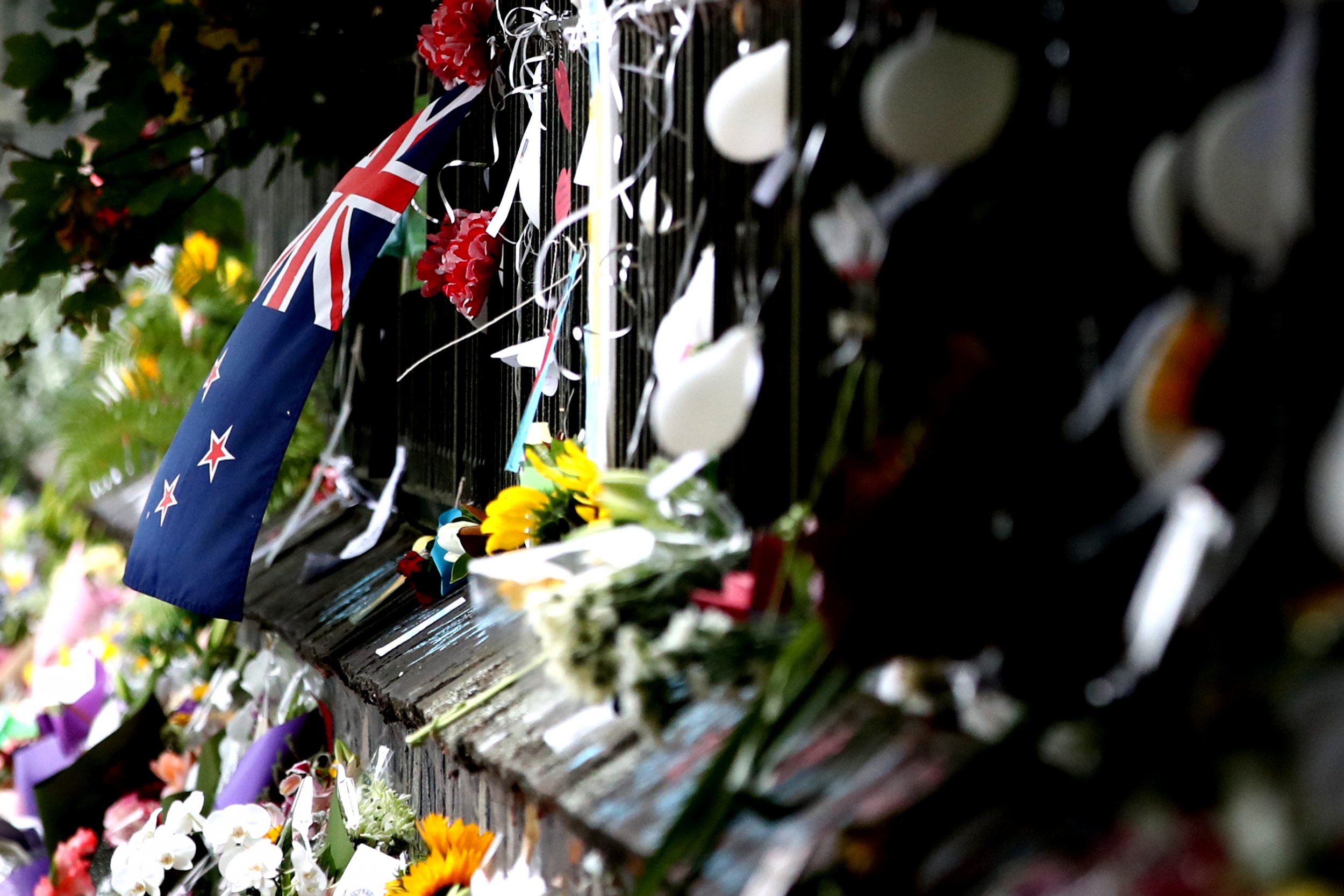 A survivor of the attack on two New Zealand mosques has said the death toll could have been much higher if the gunman had not been confused by the layout of one of the places of worship.
Mohammed Akheel Uddin told Stuff, a New Zealand news website, that he had just entered Linwood Mosque on Friday when he saw a gunman approach the building.
But the attacker could not find the main door and instead shot at a window from outside. Seven people died at the Linwood Mosque, but the gunman's inability to find the main door gave those inside enough warning to move to safety.
Uddin described the moments after the gunshots were first heard, when he told the assembled worshippers: "Something is happening outside. People get on the floor."
He then urged them to get into the female section of the mosque, which was safer as it could be locked from the inside.
Uddin said the delay bought vital seconds as "by the time he was in the right place," they were already hidden.
"Then I saw him. He was 6 to 8 feet in front of me... It was panic. It was a very terrible situation."
He described how worshippers desperately tried to close the women's section's doors, which saved their lives. "That's why, if he was coming straight away to the main door, everybody would be maybe no more here," Uddin added.
Brenton Harrison Tarrant, 28, has been arrested and charged with murder in Friday's attacks at two Christchurch mosques, in which at least 50 people died.
Mohammed Afroz was a survivor of the attack at the Al Noor mosque, where 42 people were killed. He told Radio New Zealand about the horror he witnessed, including the death of a Somalian boy.
"Literally I saw everything there, but I couldn't help."
He said he can't go home because he can't bear to see the belongings of his two flatmates, who were both killed.
"The room was very quiet now... We can't sleep there because the two people are not with us," he said.
On Monday night, thousands gathered for vigils in Christchurch and 300 miles farther south in the city of Queenstown.
Prime Minister Jacinda Ardern said there would be an investigation into the Government Communications Security Bureau, Security Intelligence Service, police and immigration officials.
"The purpose of this inquiry is to look at what all relevant agencies knew, or could or should have known, about the individual and his activities, including his access to weapons and if they could have been in a position to prevent the attack," she said.