Effects of Pakistan Heatwave Exacerbated By Ramadan Fasting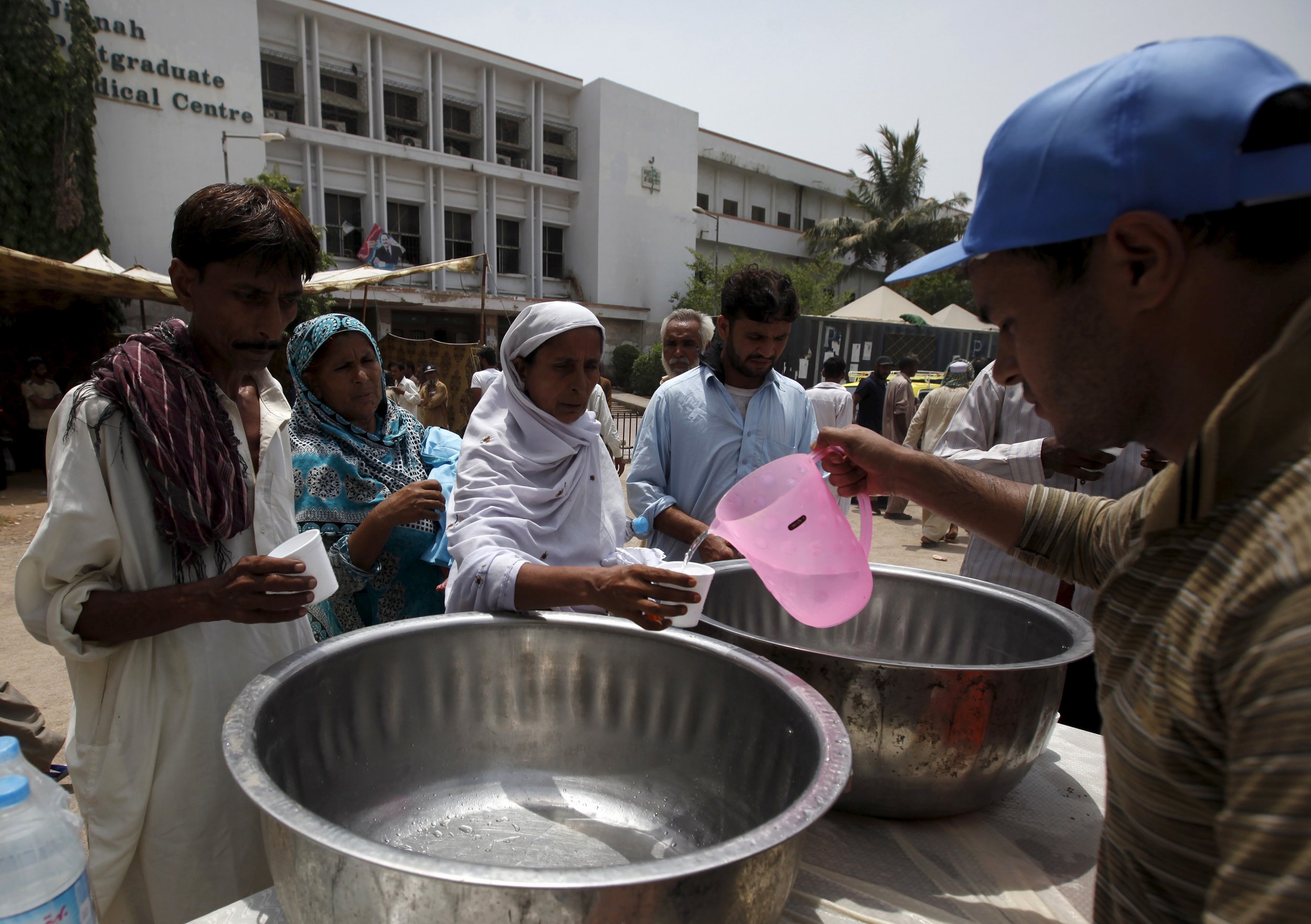 With temperatures reaching 112 degrees, 748 people have died from a heatwave in Pakistan. The death toll is expected to rise as a break in the heat is not due until the end of the week. Temperatures reached a 15 year high during this heatwave.
As many as 8,000 people have been treated for dehydration and heatstroke at the Jinnah Post Graduate Medical Center in Karachi. The center is packed. To help treat all the patients, more employees have been brought in and vacations have been put on hold.
Authorities have established ten relief centers throughout Karachi to distribute water. But many people are fasting in observation of Ramadan, abstaining from food and water between sun up and sun down. The elderly and ill are excused from fasting.
Electrical outages have made the bad situation worse. Many of those who fall ill do so because they haven't had access to power for too long. The city's morgue has also been affected by the outages and has started to reek of the death. The Edhi morgue currently holds about 650 bodies and has been closed to any more, so people are leaving bodies at its doors.
Last month, over 2,000 people were killed in India during a heatwave.