Death Valley Records Possible Hottest Temperature Ever as Heatwave, Rolling Blackouts Continue in California
A weather station in California's Death Valley recorded a measurement of 130 degrees Fahrenheit on Sunday amid a record-breaking heatwave currently affecting much of the U.S. west coast. Scorching conditions are expected to persist over the next few days as some areas face rolling power outages.
The Death Valley measurement—measured at Furnace Creek near the border with Nevada—still needs to be verified by the National Weather Service (NWS,) but if it is confirmed, it could be the the highest temperature ever reliably recorded on Earth.
The World Meteorological Organization (WMO) currently considers Earth's hottest known temperature to be 134 degrees Fahrenheit, recorded on July 10, 1913—also in Death Valley.
However, some experts such as weather historian Christopher Burt have questioned the 1913 reading—even though it was officially verified at the time—arguing it is not reliable and "essentially not possible from a meteorological perspective," The Guardian reported.
A WMO-verified temperature of 131 degrees Fahrenheit was recorded at Kebili, Tunisia, in 1931, although this too has been disputed by some experts, with Burt arguing it had "serious credibility issues," among many other measurements from this era.
Until now, the hottest reliably recorded temperature on Earth was 129.2 degrees Fahrenheit, recorded at Death Valley (again) in 2013. However, some extreme weather experts say Sunday's reading may have topped them all.
"It's quite possible the Death Valley high set a new global heat record. The extreme nature of the surrounding weather pattern makes such a reading plausible, so the case deserves a solid review," meteorologist Bob Henson told an American Geophysical Union blog.
"There are nagging questions about the validity of even hotter reports from Death Valley in 1913 and Tunisia in 1931. What we can say with high confidence is that, if confirmed, this is the highest temperature observed on Earth in almost a century."
The latest heatwave is expected to peak over the first half of this week, although hot conditions are forecast to persist for another 10 days at least.
Several regional NWS hubs in the western United States—including the San Francisco Bay Area, Spokane, WA, and Tucson, AZ offices—have issued excessive heat warnings that remain in effect until Tuesday, Wednesday or Thursday depending on the location.
The NWS is warning of "dangerously hot conditions" in many areas that could increase the risk of heat-related illnesses, such as heat stroke. As a result, the NWS has made a number of recommendations for people living in affected areas.
"Drink plenty of fluids, stay in an air-conditioned room, stay out of the sun, and check up on relatives and neighbors. Young children and pets should never be left unattended in vehicles under any circumstances. Take extra precautions if you work or spend time outside," the NWS said.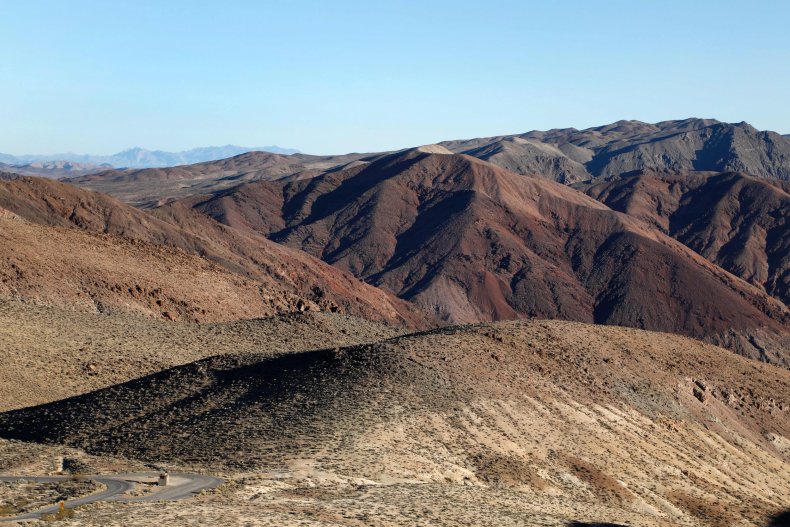 "When possible reschedule strenuous activities to early morning or evening. Know the signs and symptoms of heat exhaustion and heat stroke. Wear lightweight and loose fitting clothing when possible."
The heatwave is causing a strain on power supplies in California as demand for electricity—used to power air conditioning units—begins to outpace supply in some areas. Tens of thousands of Californians have already been affected by power outages, and rolling blackouts are set to continue over the next few days to manage power demand.
On Sunday, the California Independent System Operator (ISO,) which manages the state's power grid, issued a statewide flex alert, urging people to conserve electricity each day from 3 p.m. to 10 p.m. when temperatures are high and the setting sun reduces energy generated from solar panels.
"Consumers should be prepared for likely rolling outages during the late afternoons and early evenings through Wednesday. There is not a sufficient amount of energy to meet the high amounts of demand during the heatwave," a statement from the ISO read.
"However, consumers can actively help by shifting energy use to morning and nighttime hours and conserving as much energy as possible during the late afternoon and evening hours. Consumer conservation can help lower demand and avoid further actions including outages, and lessen the duration of an outage."
The ISO said it recognizes that reducing energy use during the hottest part of the day is a "hardship," especially for those working from home or with children.
"However, if a large number of consumers do their part in small ways, conservation can make a difference," the statement read. Between 3 p.m. and 10 p.m., the ISO is urging consumers to:
Set air conditioning thermostats to 78 degrees, if health permits.
Defer use of major appliances.
Turn off unnecessary lights.
Unplug unused electrical devices.
Close blinds and drapes.
Use fans when possible.
Limit time the refrigerator door is open
The latest heatwave has seen record temperatures set across California, including at Palmdale and Lancaster airports in Los Angeles County, where the mercury hit 111 degrees Fahrenheit in both locations on Sunday.