U.S. Nursing Homes Have More Coronavirus Deaths Than All But 5 Countries, and the Counting Has Just Begun
More than 68,000 people have died from COVID-19 so far in the U.S. and as many as 1 in 5 of them lived or worked in nursing homes and long-term care facilities, reports show—illustrating that the institutions that care for the nation's elderly have been among the hardest hit by the pandemic.
A full picture of how the virus has spread among all the states is not yet available in part because until mid-April, there weren't federal requirements for nursing homes to report coronavirus information. The number of deaths also may not be fully understood until more comprehensive testing is completed, Cristina Crawford, public affairs manager for the American Health Care Association told Newsweek.
"We don't have this information, and while some states may have preliminary numbers, keep in mind that as a nation, we still haven't conducted widespread testing of the general population to fully understand who all has this virus," Crawford said.
Several reports, however, show the grim picture. More than a quarter of the residents and staff in nursing homes and assisted-living and long-term care facilities in 23 states have died from Covid-19, according to an April Henry J. Kaiser Foundation report. Kaiser's data also showed that 36 states reported nearly 51,000 cases of the new coronavirus in more than 4,000 of these facilities by the end of April.
A separate analysis by The New York Times last month estimated that as many as 1 in 5 deaths from COVID-19 occurred in nursing homes and long-term care facilities that were also overcrowded, overwhelmed, and understaffed. Betsy McCaughey, New York's former lieutenant governor and founder of the Committee to Reduce Infection Deaths, referred to the nursing homes "death pits," according to The New York Times.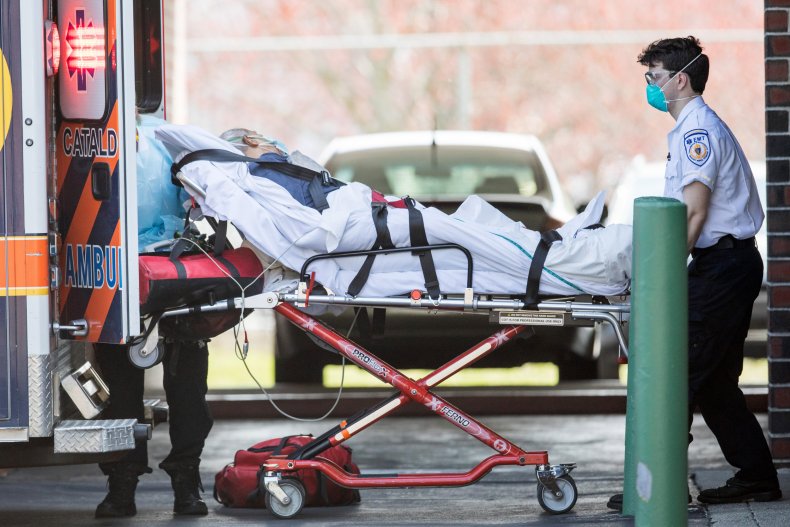 "We are devastated about the impact this virus has had on long term care facilities. This virus is just so insidious, and despite our providers doing everything they can, this virus can find its way in and have such dire consequences for our residents—seniors and those with underlying conditions—who are the most vulnerable to COVID-19," Crawford told Newsweek.
April has proved to be the deadliest month so far in the U.S. for COVID-19 with more than 57,000 reported deaths by the end of the month, according to the Johns Hopkins University Tracker.
And while New York is considered the epicenter for the COVID-19 pandemic in the U.S. where more than 3,600 elderly care patients died in April, other states such as Illinois, Michigan, Pennsylvania, and Connecticut also are overrun with cases of the new coronavirus in assisted living centers or nursing homes.
For example, during the last week of April, the state of Connecticut recorded 545 new deaths from COVID-19, with 481, or 88 percent of those recorded in nursing homes, according to the Connecticut Department of Health.
So far, there have been 2,089 deaths from the new coronavirus in Connecticut, with 1,543 of those deaths occurring in people who were at least 80 years old or older.
In March, 68 residents of the Soldiers Home in Holyoke, Massachusetts, died as the new coronavirus overwhelmed staff members trying to treat patients.
Texas has also seen a rash of new coronavirus cases among nursing home patients.
The small town of Paris, Texas, had only seen eight COVID-19 cases in their community, with six recoveries, through March and April.
But that changed on April 30 after the community experienced an outbreak of 65 cases at the Paris Health Care Center that claimed the life of one of the patients, according to the Associated Press.
According to the Texas Department of Health and Human Services, there are 1,224 licensed nursing facilities and 2,004 licensed assisted living facilities statewide, and as of May 6, more than 350 nursing home patients have died as a result of the new coronavirus.
Kelli Weldon, press officer for the TDHHS, told Newsweek the state is closely monitoring all its long-term and acute care facilities, which includes following federal guidelines related to the COVID-19 outbreak.
"Statewide, our HHSC survey teams are on-site in nursing facilities and actively investigating and monitoring them to assess compliance with all applicable health and safety rules. We are also coordinating closely with local health authorities as we conduct our investigations" Weldon said. "If a facility is not properly restricting or screening individuals entering a facility, that needs to be immediately reported for investigation to HHSC."
The U.S. Department of Health and Human Services told Newsweek in an email that officials from the Centers for Medicare and Medicaid Services said the agency's priority has been to protect those patients under their care from the ravages of the COVID-19 pandemic.
"Protecting and caring for the health and safety of seniors who reside in nursing homes is a shared responsibility," CMS officials said. "The importance of ongoing transparency and information sharing has proven to be one of the keys to the battle against this pandemic."
Health and Human Services announced new policies on Feb. 6 to prepare health care facilities for the threat of COVID-19.
"We are working diligently to ensure surveyors and health care providers across the country understand and comply with critically important guidelines that are designed to stop the spread of infectious diseases and keep patients free from harm," CMS Administrator Seema Verma said in February.
Health and Human Services said it followed up with more policy changes in March that called for screening nursing home patients or COVID-19, as recommended by the CDC, issued guidance for the use of PPE for personnel in all nursing home facilities, and restricted visits of nonessential personnel into these facilities.
In April, HHS issued guidance on infection control to all facilities and required all nursing home facilities to report patients and their families testing positive for COVID-19 to the CDC.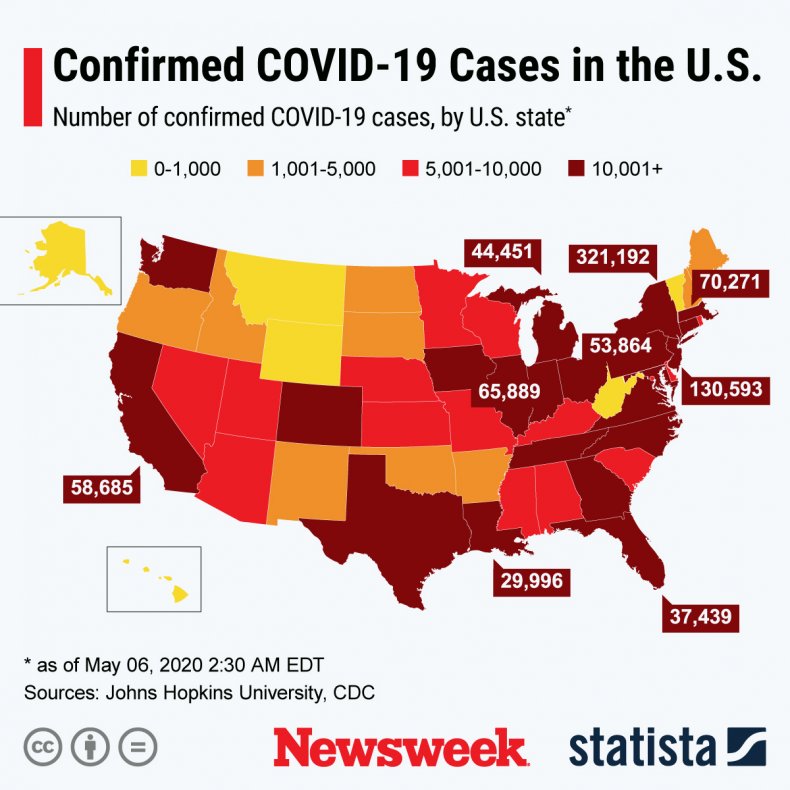 American Health Care Association President and CEO Mark Parkinson said caregivers working in these facilities are doing what they can to stop the spread of the new coronavirus, but more testing is needed.
"Our dedicated and heroic caregivers are working around the clock to keep our residents safe. But they need help," Parkinson said in an April 29 press release. "Our profession has been sounding the alarm for weeks and weeks, but we have largely been forgotten by the public health sector. If we are not made a top priority, this situation will get worse with the most vulnerable in our society being lost."
Meanwhile, Crawford said long term care facilities were directed to use their emergency preparedness plans on infectious diseases and implemented infection control procedures, and limited visitors to try to reduce the virus coming in from the surrounding community.
The federal government and many states have since enacted these restrictions on non-essential visitors as well as on group activities, such as communal dining.
"We welcomed these restrictions because we know that this virus is rampant in the community-at-large and many individuals who are carriers of the virus are asymptomatic. And we believe these measures have helped save the lives of countless residents," Crawford said.