The life expectancy of working-age Americans has dropped since 2014, partly due to a rise of "deaths of despair" from drug overdoses, alcohol abuse, suicides and diseases.
Americans are increasingly more likely to die before the age of 65, according to research published in the journal JAMA, with the biggest rise in deaths between the ages of 25 and 65—known as midlife—recorded in the Rust Belt and the Ohio Valley.
The two locations have experienced decades of economic and social stress caused by the shuttering of car plants, steel mills and coal mines, and the loss of jobs and economic security, according to lead author Dr. Steven Woolf, director emeritus of the Center on Society and Health at Virginia Commonwealth University.
Of the 33,307 excess deaths in the U.S. linked to midlife mortality between 2010 and 2017, 32.8 percent happened in four Ohio Valley states. West Virginia saw a spike in midlife mortality rates of 23 percent, Ohio by 21.6 percent, Indiana by 14.8 percent and Kentucky by 14.7 percent.
Life expectancy in the U.S. rose from 69.9 in 1959 to a peak of 78.9 in 2014. However, it fell for three years after 2014, reaching 78.6 years in 2017. This pattern emerged across racial and ethnic groups.
From 2010 to 2017, the rate of people dying in midlife rose from 328.5 deaths per 100,000 members of the U.S. population to 348.2. In addition, since 2010, adults as young as 25 to 34 years of age saw their chances of dying spike by 29 percent.
In the paper, the researchers noted that while the decrease in life expectancy has recently gained public attention, the problem has "been building since the 1980s," when the U.S. started to lose pace with other countries. By 1998, life expectancy had fallen to a level below the average among Organisation for Economic Co-operation and Development countries.
The researchers also found that between 1999 to 2009, the increases in deaths were somewhat obscured by a radical drop in deaths from leading causes of death including heart disease, cancer, HIV and motor vehicle injuries.
But between 1999 and 2017, deaths in midlife from drug overdoses increased by 386.5 percent from 6.7 deaths per 100,000 people to 32.5 deaths. The biggest increase was among 55 to 64 year olds, at 909.2 percent, from 2.3 deaths per 100,000 people to 23.5 deaths per 100,000. During this period, deaths from alcoholic liver disease spiked by 40.6 percent. At the same time, the suicide rate for people between 25 and 64 years old rose by 38.3 percent from 13.4 deaths to 18.6 deaths per 100,000 people. There was a significant increase in suicide among 55 to 64 year olds, increasing 55.9 percent from 12.2 deaths to 19 deaths per 100,000 people.
Obesity was also among the 35 causes of death highlighted in the study, with an increase in midlife mortality of 114.0 percent, from 1.3 deaths per 100,000 to 2.7 deaths per 100 000. High blood pressure, meanwhile, rose by 78.9 percent from 6.1 deaths per 100,000 to 11.0 deaths per 100,000.
Researchers used figures from the U.S. Mortality Database and CDC WONDER to conduct the study.
"Despite excessive spending on health care, vastly exceeding that of other countries, the United States has a long-standing health disadvantage relative to other high-income countries that extends beyond life expectancy to include higher rates of disease and cause-specific mortality rates," the authors wrote.
Lead author Dr. Steven Woolf told Newsweek: "The ripple effects of an increase in adult deaths before age 65 are far reaching. It means that children are losing their parents, employers are losing their workers, and the economy is at risk."
"The health decline has been decades in the making," Woolf continued. "Our study went back to 1959 to track long-term trends and demonstrated that the decline began in the 1980s. Second, it's affecting all racial and ethnic groups, with the largest relative increases occurring among people with less education and those living in the Industrial Midwest, northern Appalachia, and northern New England. Four Ohio Valley states (Ohio, Pennsylvania, Kentucky, and Indiana) accounted for one third of the excess midlife deaths since 2010. Third, it's not all about drugs; overdose deaths were the largest contributor to the trend, but we documented increases in midlife mortality across 35 causes of death."
Woolf said the research team expected the increases to be greatest in the Deep South, "a region that historically has suffered from disproportionate health challenges for many years."
"We were surprised to see the concentrated impact in the Rust Belt and northern New England, but immediately realized this geographic footprint was giving us an important clue about the potential causes."
Addressing the line in the study on "excessive spending on health care," Woolf said it only accounts for 10 to 20 percent of health outcomes, and therefore "has done little to stem this crisis."
"Our health is shaped less by what happens in a clinic than what happens in our daily lives," explained Woolf. "Our health depends on access to education, stable employment, liveable wages, affordable housing, and a healthy social environment in our families and communities. Too many American families lack these. It's not news that this has been causing pain for much of the middle class and many of our communities, but now we know it's also costing lives."
"Although further research is needed, the findings of our study leave breadcrumbs that point to underlying causes," said Woolf. "It is very telling, for example, that the increase was largest in the Rust Belt and the Ohio Valley in particular, places that have experienced decades of economic and social stress caused by the shuttering of car plants, steel mills, and coal mines and the loss of jobs and economic security.
"It would make sense that families experiencing chronic stress from trying to get by under these difficult conditions might forego health care to make ends meet and that the years of stress would have harmful biologic effects, or lead to unhealthy coping behaviors like overeating, substance abuse, or acting out. If this is true, the greatest thing we could do to reverse the decline in US health is to bring economic relief and opportunity to these communities."
Peter Muennig, professor of health policy and management at Columbia University, who didn't work on the study, told Newsweek the research provides detail on a problem that was largely already known. However, he was taken aback by the breadth of the problem.
"We have long considered Asians and Hispanics to be holding the torch for all Americans. Those two groups have long been considered the healthiest," said Muennig. "But mortality rates appear to be flat for those groups rather than getting better. This is particularly surprising because Asians have been considered untouched by the opiate crisis," he said.
On healthcare costs, Muennig said money is not being spent in the right places or the right ways as around 30 to 40 percent goes on administrative costs, versus 5 to 10 percent in countries with "tighter, universal health systems."
"That is because those countries have one billing system and one set of rules rather than many different systems with many different rules," he argued.
"We need to figure out how to make the economy work for everyone," said Muennig. "To accomplish this, we need to fix the health system badly. Medical costs have been eating into real wages since the 1990s, leading to a decline in disposable income."
"It has now gotten so bad that middle income households are struggling to pay bills, which means a lot of stress," said Muennig. "It also means getting wages right so that it makes sense to work and fixing the broken welfare system so that there is a cushion when the economy falls and and better wages when it is doing well."
If you have thoughts of suicide, confidential help is available for free at the National Suicide Prevention Lifeline. Call 1-800-273-8255. The line is available 24 hours, every day.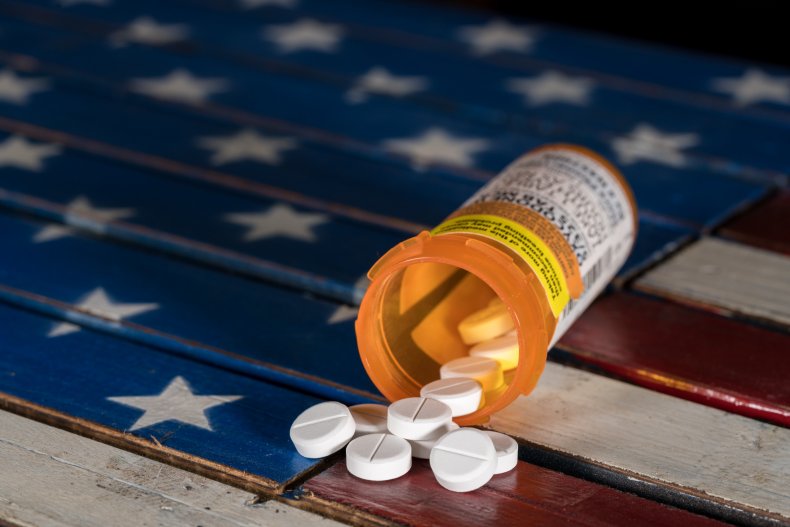 Uncommon Knowledge
Newsweek is committed to challenging conventional wisdom and finding connections in the search for common ground.
Newsweek is committed to challenging conventional wisdom and finding connections in the search for common ground.
About the writer
Kashmira Gander is Deputy Science Editor at Newsweek. Her interests include health, gender, LGBTQIA+ issues, human rights, subcultures, music, and lifestyle. Her work has also been published in the The Independent, The Independent on Sunday, The i Newspaper, the London Evening Standard and International Business Times UK.