Debate as Aunt Opens Account for Kid That Only She Can Withdraw Money From
A woman who opened a bank account for her niece that only she can access has split opinions online.
Posting to Mumsnet's Am I Being Unreasonable? (AIBU) forum, user Gem123J said that her sister-in-law had opened a savings account for their daughter a few years ago as a Christmas gift.
"Fair play, [she] had put £50 ($61) in it too," the poster wrote. "MIL said something along the lines of SIL wanted to make sure our [Darling Daughter] would have some money when she's older so opened this account for us."
Although Gem123J appreciated the thought, the account is not very practical. It can only be accessed by going into the bank, and her sister-in-law also has to be present to withdraw any money until her niece is 16 years old. However, that's not the only issue she has with the gift.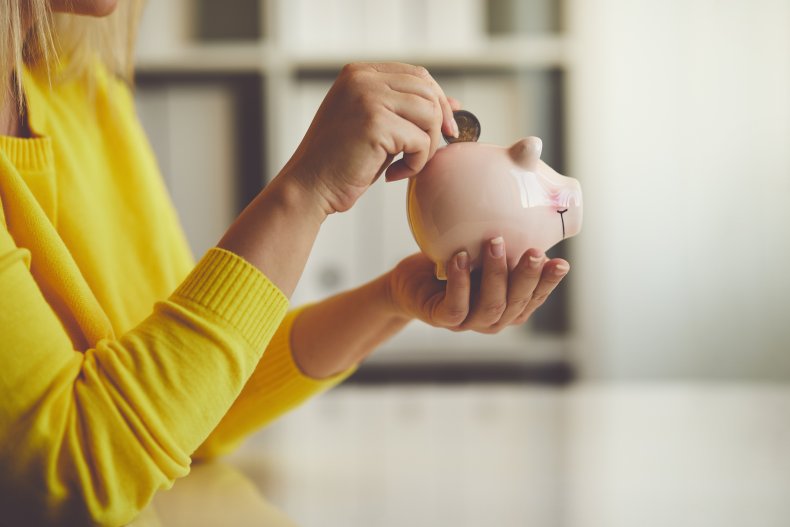 "To be honest we weren't too comfortable putting all of DD's money into an account that we would have to have SIL with us to withdraw (although we have no intentions of taking her money out, unless it's to put it in a better account)," she explained.
Gem123J and her husband had also opened a savings account for their daughter shortly after she was born, long before her sister-in-law's Christmas present. They have continued putting monetary gifts from friends and family into this account, as they can operate it online.
"We said SIL could continue to put birthday/Christmas money in the account she's opened but SIL puts cash in cards and we just deposit it along with the rest of the cash our DD receives," she continued.
As they haven't been using the sister-in-law's account, the couple forgot it existed. Her sister-in-law recently found out that the account is empty, and is now annoyed with the poster and her husband.
"[My Darling Husband] said something about how difficult it would be with having SIL having to be present, to which she has said that she only has to be there to withdraw, not to deposit," she added.
"AIBU to be a bit p***** off that DH and I weren't expected to be sensible and open a savings account for our own [Darling Child], and that SIL effectively has control over a savings account for her?"
Mumsnet users were divided over the dilemma. Some backed the poster, suggesting the aunt had ulterior motives, while others felt she was overreacting.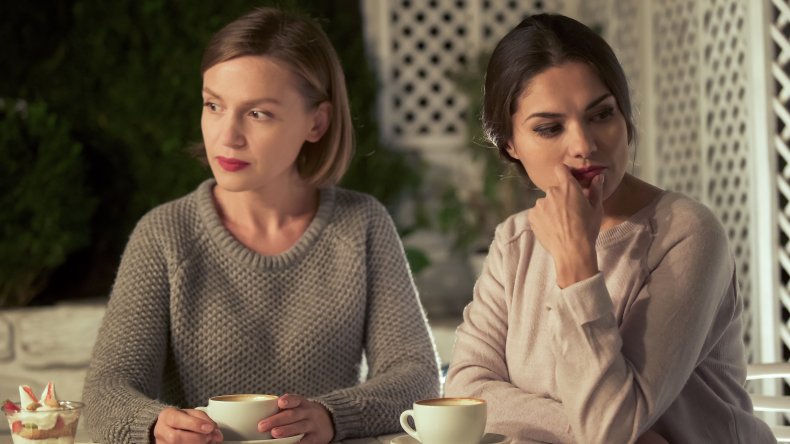 How to Deal With Unwanted or Unsuitable Gifts for a Child
Most people will receive an unwanted gift at some point in their life, but it doesn't make things any less awkward. If you're a parent dealing with an inappropriate gift for your child, it can make the situation even more complicated.
Still, there is a right way and a wrong way to address the issue, according to etiquette expert Lisa Mirza Grotts.
"Receiving a gift gracefully is important, which is a good reason to teach manners at a young age," she told Newsweek.
"Life doesn't always bring us what we want, so the only rule here is not to forget to show appreciation."
You may have made it through the initial exchange unscathed, but what if the gift-giver is complaining that you're not using their present?
"Only a 'socially awkward' person would inquire about a gift, which in itself is bad manners," Mirza Grotts said.
"If the giver is going to inquire about a gift that you are not using, try a white lie response to avoid hurting someone's feelings."
If a white lie isn't an option, parenting expert Maura Linger recommends being upfront with the gift-giver.
"There is such a thing as being assertive and polite," she told Newsweek.
"It is often mistaken for confrontation because our boundaries have not been made known to others.
"With that said, as parents it's not our responsibility to burden ourselves with what others perceive. Our responsibility is raising tiny humans the best way we know how."
'It's Completely Open to Abuse'
Some Mumsnet users agreed with Gem123J, with user Fakecrazy calling the situation "absolutely ridiculous."
"That's weird and overstepping," agreed bingoitsadingo.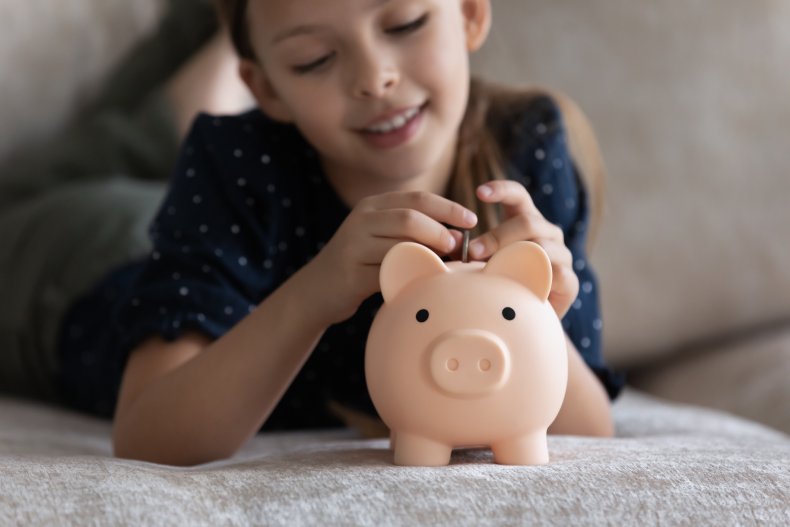 "Clearly her heart's in the right place, but it's a little weird to open a savings account without checking that the parents haven't already opened one," wrote teezletangler.
"I wouldn't be putting money into an account someone else had complete control over either," said frazzledasarock.
"There is nothing stopping SIL from taking that money and keeping it for herself," commented BurntOutGirl.
"I absolutely wouldn't be putting any money in it. It's completely open to abuse," agreed Beachhutnut.
ImAvingOops said: "The issue here seems to be that the in-laws think their family (via sil) should have control over the money you want to put aside for your child."
However, others saw nothing wrong with the sister-in-law's gift.
"I don't think it's weird or overstepping to open one for a niece or nephew. An auntie opened a bank account for me and all my siblings," said user385242.
"What's the problem?" asked stripedsox. "Dd will hopefully have two accounts when she's 16 and she can combine money into a brand new account if she wanted."
MrsBunnyEars wrote: "It sounds like she's done a nice thing, just one that might involve admin far in the future."
While Dyrne commented: "I don't understand why you're determined to see it as some sort of slight.
"It may be that she thought it would be a nice gesture, without thinking it all the way through in terms of access.
"It's not like she called you screaming demanding to know why you didn't use it!"
Newsweek wasn't able to verify the details of the case.
If you have a family dilemma, let us know via life@newsweek.com. We can ask experts for advice, and your story could be featured on Newsweek.