The Debate Over Digital Mammograms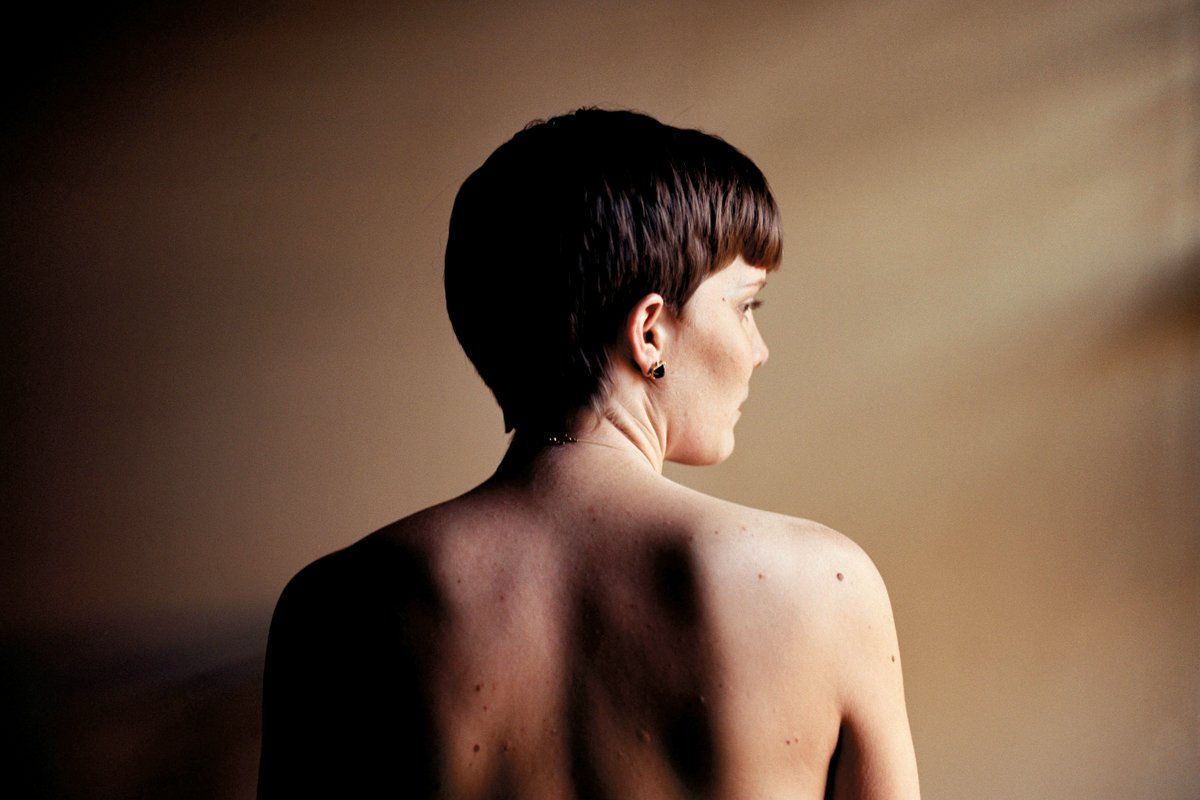 This story was reported and written by Center for Public Integrity.
When patients at women's diagnostic of Texas began canceling their mammogram appointments in 2005, the staff had a good idea why. A Dallas hospital had recently put up a billboard beside the busy North Central Expressway announcing its new digital-mammography machine, and magazines and newspapers were full of ads for the devices, suggesting they were more effective at finding breast cancer than traditional film mammograms. So while the physicians at Women's Diagnostic were satisfied with film mammography, said Gerald Kolb, then chief knowledge officer at the clinic, once they began losing patients to the digital-mammography clinic they felt they had no choice. By 2006 they had replaced their film-mammography system with five digital units, for a total of $1.5 million. "We didn't want to spend the millions of dollars to make the conversion," Kolb says. "We had to."
Hospitals and clinics nationwide made the same calculation. They have spent billions buying digital-mammography units since 2000, when General Electric sold the first one in the U.S. Unfortunately, although the newer technology might be better at detecting breast tumors in younger women, it has not been proven to improve breast-cancer detection or health outcomes in women 65 and older, concluded a five-year study sponsored by the National Cancer Institute (NCI) and published in the journal Radiology in 2008. Yet despite the lack of evidence that digital mammograms are superior for older women, political pressure has forced Medicare to pay health-care providers more for them. That is one factor pushing more doctors to buy the digital systems and bill Medicare for their use, driving up health-care costs. "A lot of medical interventions have been oversold, and [digital mammography] is another one," says Dr. Russell Harris, a professor and preventive-medicine expert at the University of North Carolina School of Medicine. "The people who make the machines, who benefit by selling newer machines, have triumphed."
That triumph has come at a steep cost to the nation's health-care budget and, possibly, to women's health. An analysis of six years of Medicare billing data obtained by the Center for Public Integrity and The Wall Street Journal shows that despite its lackluster performance, digital mammography has become the new standard of care for women 65 and older. In 2003, Medicare paid about 426,000 digital-mammogram claims to physicians, clinics, and hospitals—4 percent of the total. In 2008, the latest year analyzed by the center, that number rose to almost 6 million, nearly 53 percent of the total. The shift has been expensive: Medicare pays $129 for a digital mammogram, but $78 for a standard film mammogram (though that can vary by state). As more screening centers switched to digital mammograms, Medicare's additional outlays for breast-cancer screening totaled about $350 million over the span from 2003 to 2008, according to the center's sampling of Medicare data, adding to the budgetary pressure on a program that needs to shed costs to survive.
The rise of digital mammography is a tale of intense industry marketing, direct-to-consumer advertising, political lobbying, and strategic campaign donations to politicians who forced Medicare to pay more for digital mammograms than for film mammograms, creating the financial incentive for clinics and hospitals to replace film machines with digital ones.
GE says digital mammography has taken off because it's the better way to go. "The faster, more streamlined, and more efficient you can make the exam experience for patients," says GE spokeswoman Allison Cohen, "the more likely you are to get the screening, which leads to earlier diagnosis, which leads to survival."
In the mid-1990s, when imaging manufacturers began making their pitch to the Food and Drug Administration, breast-cancer advocates and scientists hoped the new technology would let radiologists identify cancers that remained invisible in film mammograms, improving early detection. As Amy Langer, then executive director of the National Alliance of Breast Cancer Organizations, told a Senate committee, "Consumers have read and heard about digital-imaging technology for years now, and women want to try it." For one thing, scientists were discovering that early cancer detection does not save as many lives as proponents had long claimed—but did produce many "false positives," in which a suspicious spot turns out to be innocuous. Maybe digital mammograms could do better on both counts: although the patient's experience is the same as with film mammography, the digital version produces an image that can be seen on a computer screen rather than using photographic film that must be developed using chemicals. The result is improved image contrast, which in theory should improve detection rates. Manufacturers, however, did not have to prove that digital mammography is better than film, only that it is equally safe and effective. In 2000, GE was first to gain FDA approval with its Senographe 2000D machine.
GE celebrated with an advertising campaign during the 2000 Summer Olympics. It featured three female radiologists who called the machine "a major new breakthrough in the fight against breast cancer" that caused less anxiety and provided "more information." "That makes a difference to me as a doctor, and as a woman," said Dr. Debra Mitchell, an Oklahoma radiologist, who stood at a GE machine dressed in a patient's gown. In a recent interview, Mitchell said the commercial was not well received in the biomedical community. "People thought by and large there wasn't data to back up" GE's claims, she said. But she disagrees: "I've never questioned" that digital is better. "From my eyes' perspective, it's always seemed the way to go."
Wooing patients and doctors would not be enough to get hospitals to buy digital-mammography machines, however. In 2000 the systems cost more than $350,000, compared with about $75,000 for film machines. If insurance payments remained equal for digital and film mammography, it didn't make sense for hospitals and clinics to adopt the new technology. Manufacturers needed to make it worth their while. They turned to their powerful friends in Congress.
In 2000, after GE representatives showed Rep. E. Clay Shaw of Florida a grainy film-mammogram image and a brighter and clearer digital one, Shaw introduced a bill requiring Medicare to reimburse providers more for a digital mammogram. "It was just 10 times ahead of the old style," says Shaw, whose mother-in-law had died of breast cancer. "You could see the tumors much clearer." (Shaw lost his bid for reelection in 2006.) Spencer Abraham, the former energy secretary and Republican senator from Michigan, sponsored a mirror bill in the Senate. The bills became part of a Health and Human Services appropriation, and the result was a 50 percent reimbursement premium for digital screening mammograms over film.
Shaw says GE's demonstration sold him on digital mammography, but the company also gave him campaign contributions: $5,000 during the 2000 election cycle, including $1,000 seven days after he introduced a digital-mammography bill. "That never interfered with my judgment on anything," Shaw says. Abraham received $9,000 in campaign donations from GE during the 2000 election cycle. (Abraham did not return messages left at his consulting firm seeking comment.) GE spokeswoman Cohen says the contributions were in no way connected to Shaw's and Abraham's push for increased Medicare reimbursement. The premium for digital mammography, currently $51, remains Medicare policy.
Despite the 2000 reimbursement bump, the increase in digital mammograms was initially modest. In 2005, they accounted for 10 percent of Medicare mammography claims. That year, however, brought a tipping point. In October, researchers writing in The New England Journal of Medicine released the results of a massive five-year trial funded by the NCI. The Digital Mammographic Imaging Screening Trial (DMIST) gave digital and film mammograms to almost 50,000 women in the United States and Canada. Digital mammography detected more cancers in women 50 and younger, women with dense breasts, women who had not yet experienced menopause, and women going through menopause.
Those findings, plus a continuing ad barrage, fueled demand for digital screening, even among women who did not fall into the groups DMIST showed might benefit from it. Veronica Casano, a 67-year-old retired nurse and social worker in Albany, N.Y., had her first digital mammogram two years ago, after her gynecologist found a "significant change" in a film mammogram. She repeated the test at a digital facility, where the mammographer told her the film mammogram was poorly exposed. Her digital mammogram came back clear. "Now I will never have it done any other way," Casano says. She knows that digital has not been proven more effective at finding cancers for women her age but doesn't care. "I'm willing to accept it," she says.
After the initial DMIST paper failed to show that digital mammograms are more effective in older women, the verdict became even harsher. A 2008 analysis of the DMIST data concluded that digital mammography is no better than film among women 65 or older with fatty breasts. And in 2009, the U.S. Preventive Services Task Force found there is insufficient evidence to assess the benefits or harms of digital mammography, regardless of a woman's age. Dr. Ned Calonge, the task-force chair, says the task force "found no evidence that digital was performing better than plain film" in terms of health outcomes. Even if digital mammography finds more early cancers, that does not necessarily save lives, he explains: it's not how many tumors imaging detects, but whether it finds those that could prove fatal. Mammograms pick up many cancers that, because they are so slow-growing, will never pose a threat, leading to needless biopsies and even mastectomies. It remains unclear whether digital mammography discovers fewer of these innocuous tumors and other anomalies. "Rather than embrace the new technology, we need to figure out if it works," Calonge says.
Many women don't want to wait. Sharon Huizenga of Milwaukee, 65, has seen both her film and digital mammograms, and believes that "digital gave a lot more information to work with." As for the DMIST study and the Preventive Services recommendations, Huizenga said she places more stock in radiologists than scientists. "They know what is easier to look at," she says.
But radiologists have reasons to prefer digital mammography for reasons that have nothing to do with which is better for patients. Economists find that hospitals, clinics, and radiologists that own an expensive piece of equipment have a financial incentive to maximize billing to pay for it. In advertising, hospitals and breast clinics push digital mammography for all women, not only the subgroups that benefited in the DMIST trial. In one campaign, LRGHealthcare, a hospital network in New Hampshire, recruited two elderly residents and the executive director of Peabody Home, an assisted-living facility, to star in a print advertisement for its digital mammography. "Digital Mammography—Make that call that could save your life!" the ad proclaims. Meg Miller, the executive director, defends pitching digital mammography for elderly women. "It's a little bit more accurate, seemingly," she says. Digital mammography also exposes women to less radiation, and the images can be beamed from clinic to clinic for second opinions. "I think they are getting their money's worth," says Dr. Carl D'Orsi, director of breast-imaging research at Emory University School of Medicine about the Medicare digital premium.
As more facilities replace film mammograms with digital, however, it's unclear whether older women are benefiting. "The trouble is that most breast cancer occurs in older women," says the UNC's Harris. "If we are going to go after younger women with dense breasts [by retiring film mammography], we may actually do a disservice to older women with more cancers."
Yet such replacing is exactly what has occurred. Seventy-three percent of all the mammography equipment in U.S. hospitals and clinics is now digital, reports the FDA. Dr. Michael Klouda, medical director of the East Texas Medical Center Breast Care Center in Tyler, says it's impractical to run a mammography unit with both kinds of systems. "If you make the transition to [digital], you need to do it 100 percent," he says.
The question, however, is if Medicare should continue to incur the cost of this transition. In 2008, a paper in Annals of Internal Medicine found that digital mammography is not cost effective compared with film: that is, it does not save any more lives per dollar spent. "Over time, film mammography is going to cease to exist," says lead author Anna Tosteson of Dartmouth Medical School. "But here is one thing that's certain: there is no evidence that one should pay a premium for digital mammography." Thanks to the marketing muscle of the manufacturers and their congressional patrons, however, Medicare will do just that.
The authors are at the Center for Public Integrity, a nonprofit, nonpartisan investigative-reporting organization based in Washington.