Debate of Privacy vs. Security Resurfaces Following Paris Attacks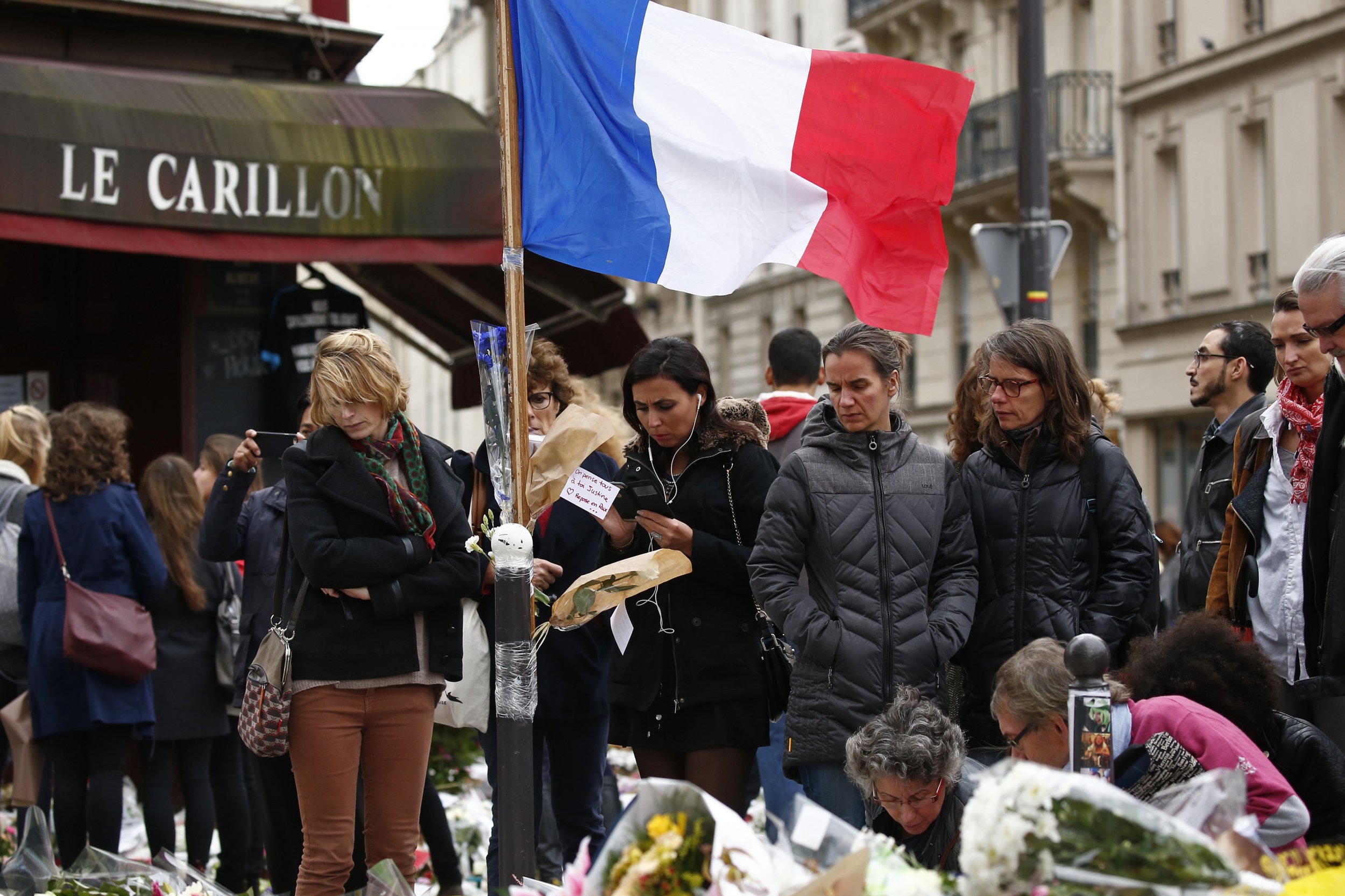 The recent attacks in Paris have ignited a fiery debate from Washington to Silicon Valley on whether encryption and online privacy outweigh national security concerns about terrorism.
Politicians, police chiefs, online activists and Silicon Valley CEOs have weighed in over the past few days, offering and rebuking various methods to give intelligence agencies an advantage over attackers, including a "backdoor" for encryption services and even the censure of websites and social media networks.
The Paris attacks also prompted calls for old surveillance tactics. Former Florida Governor Jeb Bush asked to restart the National Security Agency's metadata surveillance program—a key part of the Patriot Act that President George W. Bush signed into law following the 9/11 attacks. Parts of the Patriot Act, like the collection and storage of cellphone metadata, expired in June.
Republican presidential candidates Donald Trump, Chris Christie, Marco Rubio and Carly Fiorina have all stated their support for more government surveillance.
In contrast, Kentucky Senator Rand Paul—staying faithful to his libertarian leanings—has long opposed the NSA's metadata surveillance program and said he would continue to allow the public to have access to encryption if elected president.
In the most extreme proposal for government surveillance so far, Representative Joe Barton, a Republican of Texas, proposed shutting down websites—including social media networks like Twitter—that host ISIS-related content at a Federal Communications Commission meeting on Tuesday. FCC Chairman Tom Wheeler quickly shot down Barton's idea.
Several officials, including CIA Director John Brennan, suggested a backdoor algorithm that allows the government to decode encrypted information.
In a statement on Monday, Brennan appeared to blame Edward Snowden, without naming him, for weakening the CIA's ability to thwart attacks. Brennan said he hoped the Paris assaults can serve as a "wake-up call."
"In the past few years, because of a number of unauthorized disclosures and a lot of hand-wringing over the government's role in the effort to try to uncover these terrorists, there have been some policy and legal and other actions that are taken that make our ability, collectively, internationally to find these terrorists much more challenging," Brennan said at the Center for Strategic and International Studies in Washington, D.C.
Former CIA Director James Woolsey went one step further in calling out Snowden, saying the whistleblower has "blood on his hands" for the Paris attacks.
Snowden, meanwhile, spoke to The Intercept last week, advising readers to encrypt phone calls, text messages and hard drives from surveillance.
Several prominent figures in the tech industry have derided the backdoor approach to encryption. Michael Dell, the founder of his self-named computer company, Dell, called the backdoors "a horrible idea" that will be targeted and exploited by hackers. Apple CEO Tim Cook also opposed backdoors for encryption, saying having them in software can have "dire consequences."
Corynne McSherry, the legal director for the digital rights advocacy group Electronic Frontier Foundation, echoed Dell's and Cook's argument. "Many people think there is some magic involved with encryption and that these backdoors can be easily created," McSherry tells Newsweek. "Encryption is not magic. If a backdoor can be created, it will be exploited."
As debate on encryption continues, French and Belgian authorities are still tracking down suspects and piecing together how the attacks were coordinated. France already passed a powerful surveillance law in May following the attack on the satirical magazine Charlie Hebdo. The United Kingdom is planning to vote on a surveillance law of its own in the near future.
For now, the question of how the attackers coordinated the events in Paris is awash in speculation—like the reports that claimed the attackers were communicating through their Playstation 4 video game consoles.
"Even The New York Times pulled an article on encryption earlier today," warns McSherry. "Let's all take a deep breath right now."