Another Debate for Trump? London Tweet Prompts Invite From Gun-Violence Prevention Group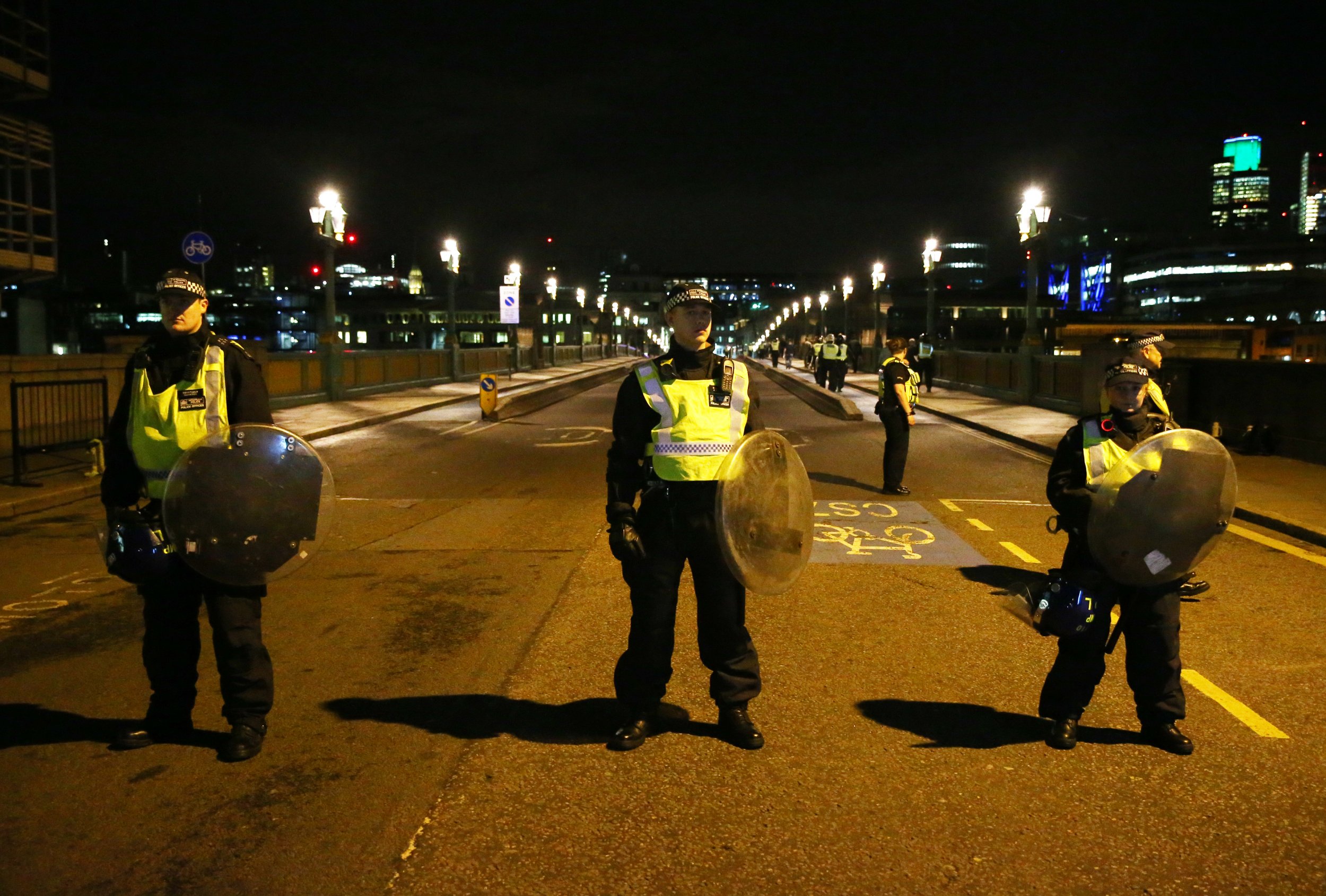 The president of one of America's leading gun-violence prevention groups has invited President Donald Trump to a debate following Trump's remarks after the London attack.
Related: Do lead bullets kill twice? Inside the fight over ammunition
Amid a series of other remarks, Trump, in a tweet on Sunday morning, noted the lack of guns in the weekend attack that killed seven and wounded dozens more. Trump said the attack shouldn't start an immediate debate about gun control, as is often the case after a massacre in the United States, because the perpetrators didn't use firearms. That Saturday evening, the suspects wore fake suicide belts, drove a vehicle into a crowd and then stabbed people with knives.
"Do you notice we are not having a gun debate right now? That's because they used knives and a truck!" Trump tweeted.
Just hours after a workplace shooting in Orlando, Florida, on Monday, where the perpetrator killed five people, Dan Gross, president of the Brady Campaign to Prevent Gun Violence, asked Trump to name a time and a place for a gun debate. The Brady Campaign works to extend background checks at the national level for all sales of firearms, including transactions at gun shows and on the internet.
"I'd be more than happy to help him understand why gun violence is the most pressing public health epidemic in our country," Gross said in a statement. "So, the president is right, we should have a substance-based policy debate on gun violence and the solutions to address it, and I'd be happy to meet him anytime, anywhere."
Among those who hit back at the president's Sunday tweet was former U.S. Representative Gabrielle Giffords (D-Ariz.), who was severely wounded in a 2011 shooting in Tucson and has since become an outspoken proponent of stricter gun laws. "Every day we are having a gun debate because every day 90 people in our country die from gun violence. Many of them are kids," she said on Twitter.
Gun-rights supporters often repeat their theory that citizens would be more safe from terrorism if they carried guns to defend themselves. Following the June 2016 Orlando nightclub massacre in which 49 clubgoers died, Trump himself said that more guns might have mitigated the attack. He tweeted similar sentiments after the 2015 Bataclan and Charlie Hebdo shootings in Paris, saying each would have been different if more citizens carried firearms to fire back at the suspects.
After the 2012 Sandy Hook Elementary School massacre, National Rifle Association Executive Vice President Wayne LaPierre called for more guns in every school across the country. "The only thing that stops a bad guy with a gun is a good guy with a gun," LaPierre said a week after the shooting, in which 20 first-graders and six educators were killed. Early into the campaign season, the NRA threw its support behind Trump. The president spoke at the group's annual meeting in April, thanking his thousands of "friends" gathered in the audience for helping him to win the election.
The London attack and Orlando workplace shooting occurred just two weeks before the one-year mark of the Orlando nightclub massacre and during National Gun Violence Awareness Month in the United States.
Unlike in the U.S., gun ownership in the United Kingdom is a privilege, not a right. Firearms control in the U.K. is among the toughest in the world.