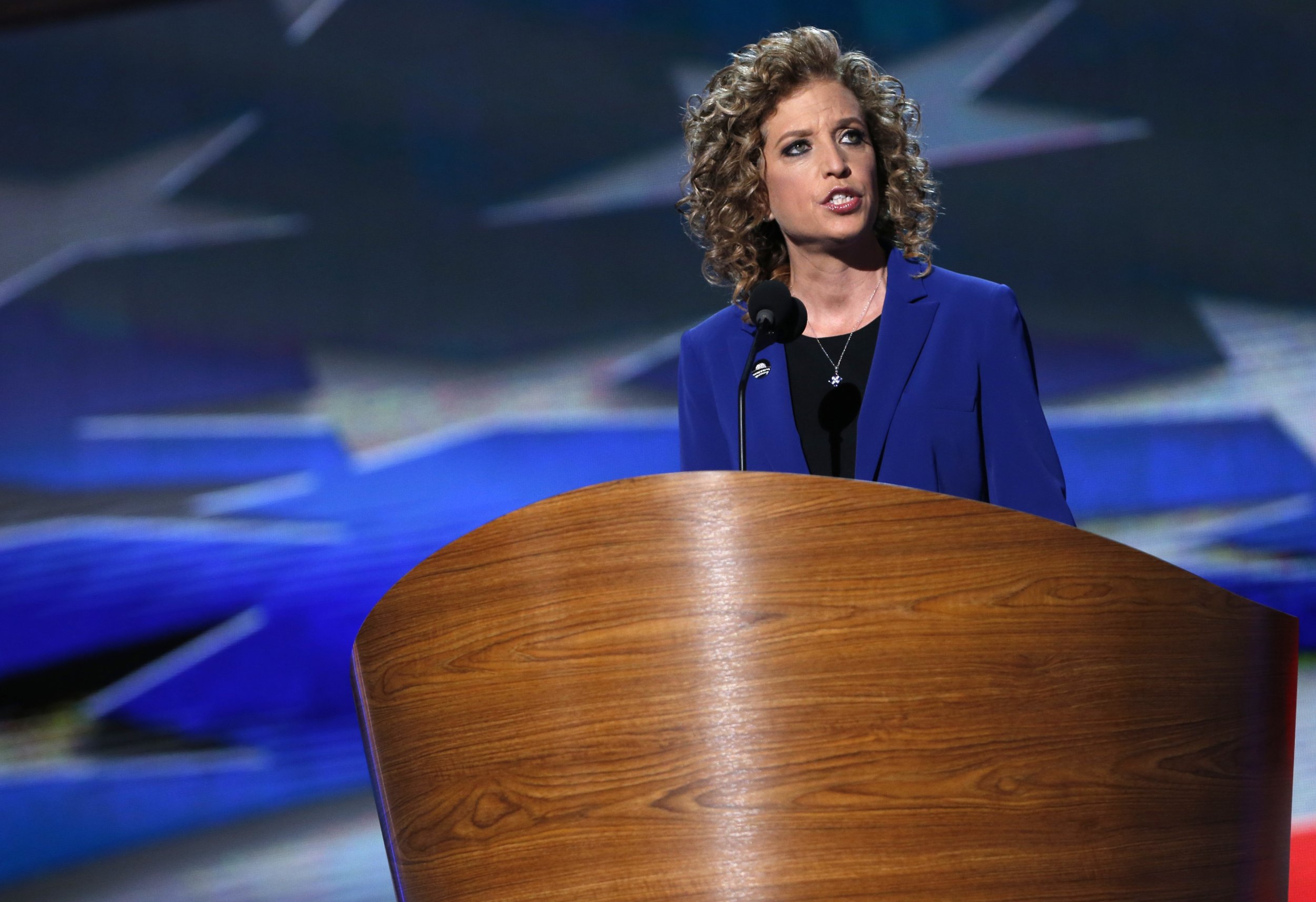 Under pressure from activists, Democratic National Committee Chairwoman Debbie Wasserman Schultz is dropping her opposition to new federal guidelines that would rein in predatory payday lenders.
The new guidelines, announced by the Consumer Financial Protection Bureau (CFPB) on Thursday, would in many cases require lenders to verify borrowers' income and ensure they can afford to pay back what they borrow. They would also prevent payday lenders from repeatedly withdrawing funds from borrowers' bank accounts, resulting in heavy overdraft fees. Activists say the changes will curb predatory practices common in the payday lending industry. Opponents say the rules will gut the industry.
"As a strong supporter and partner of the Consumer Financial Protection Bureau in Congress, I stand with the CFPB in its efforts to protect Americans from predatory lending. From the outset of this process, I have said that I trust the CFPB to do what's right for consumers, and these proposed rules are an important step towards that critical goal," Wasserman Schultz said in a statement. "After reviewing the proposed rule, it is clear to me that the CFPB strikes the right balance and I look forward to working with my constituents and consumer groups as the CFPB works towards a final rule."
Wasserman Schultz's opposition to the rule came in the form of support for the Consumer Protection and Choice Act, written in anticipation of the new CFPB guidelines. The bill gives states with modest payday protections, like Florida, even more leeway, a move some say favors payday lenders. It was not immediately clear whether Wasserman Schultz would drop her support for the bill, now that she has endorsed the CFPB guidelines.
Activists say existing regulations on payday lenders don't go far enough and balk at the idea of loosening them. In Florida, the average interest on a payday loan is 304 percent, and the average payday loan customer takes out nine payday loans over the course of a year.
Earlier this year, the advocacy group Allied Progress, which favors stricter rules for payday lenders, began targeting Wasserman Schultz and other Florida Democrats, like Representative Patrick Murphy, with attack ads. In Wasserman Schultz's home district, the group bought billboards calling her "Debt Trap Debbie."
Karl Frisch, executive director of Allied Progress, called Wasserman Schultz's move a victory. "This is a wake-up call for progressives in Congress and every state legislature around the country. Getting in bed with the payday lending industry isn't only bad policy, it's bad politics," he said. "Now that both Patrick Murphy and Debbie Wasserman Schultz have endorsed the CFPB's proposed rule to rein in predatory payday lenders, we can say without hesitation that the push to spread the disastrous 'Florida model' of payday lending nationally is dead."
Wasserman Schultz's opposition to the guidelines became a flashpoint in the ongoing Democratic presidential primary. Vermont Senator Bernie Sanders and his surrogates accused Wasserman Schultz of siding with the payday lending industry against ordinary Americans, and the senator endorsed her primary challenger, Tim Canova, in May. Canova points out that Wasserman Schultz has accepted $68,000 in campaign contributions since 2004 from members of the industry. Wasserman Schultz says $68,000 represents about 1 percent of her total fundraising since then.