Debbie Wasserman Schultz's Challenger Raises $500K in First Quarter 2016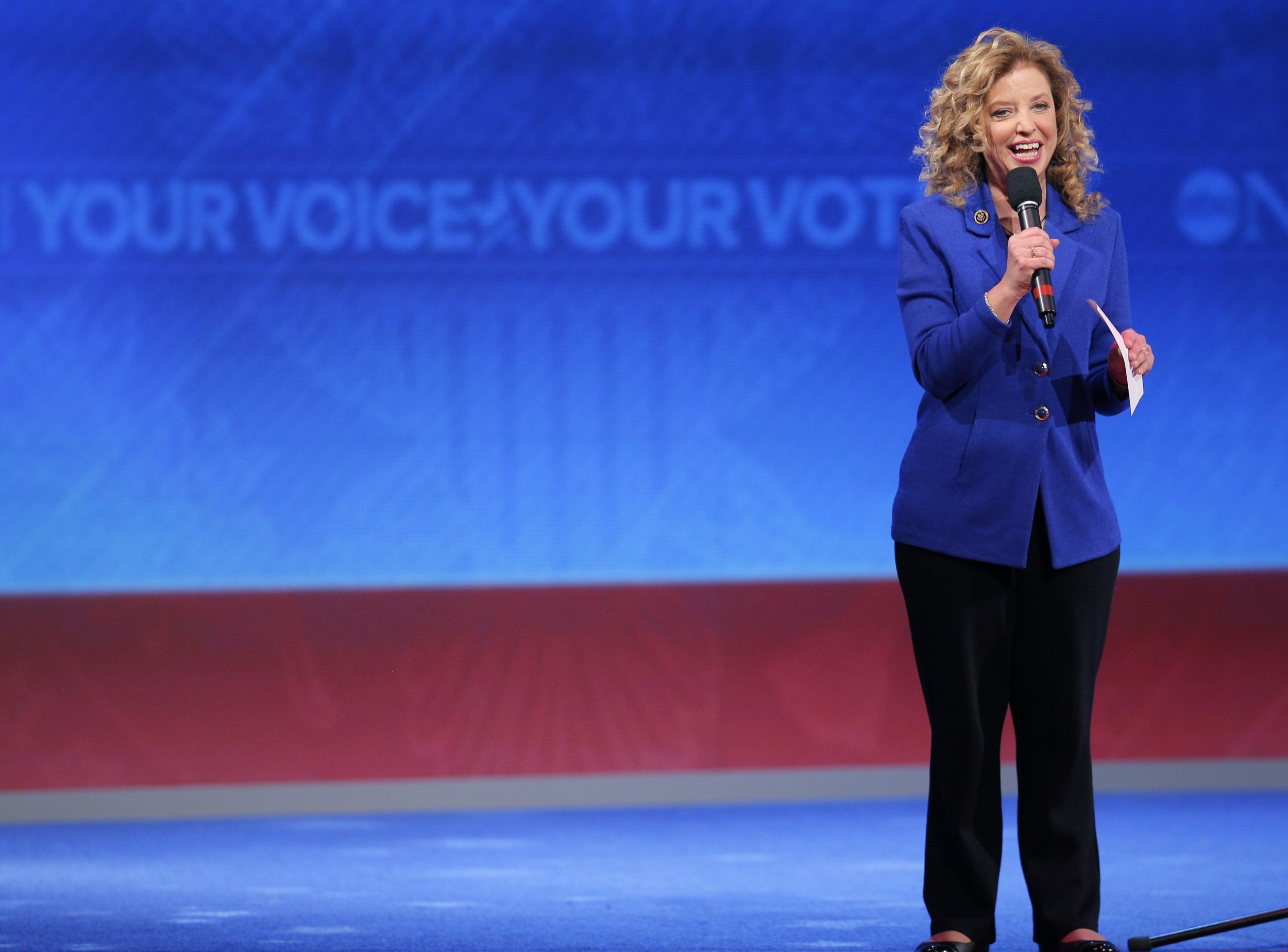 Democratic National Committee Chairwoman Debbie Wasserman Schultz's primary challenger for her seat in Congress has raised more than half a million dollars in the first quarter of 2016, he announced Monday.
Tim Canova, a professor of law and public finance who is seeking to unseat Wasserman Schultz in Florida's 23rd congressional district, raised $557,000 in January, February and March—possibly setting a record for small, online donors in a congressional race against an incumbent, his campaign said.
"Our campaign has been met with incredible enthusiasm," Canova said. "There is an intense desire in South Florida, as there is around the country, to end politics as usual and elect a representative who will put the people first, not big Wall Street banks and giant companies."
Canova has attempted to paint his Democratic opponent as beholden to Wall Street and special interests. On his website, he accuses Wasserman Schultz of "taking hundreds of thousands of dollars from Goldman Sachs and other Wall Street banks." According to the Center for Responsive Politics, the Florida congresswoman has raised more than $300,000 from commercial banks since 2006, including $15,000 from Goldman Sachs, or about 2 percent of her total funds raised.
The Canova campaign added that "nearly $100,000" of his first-quarter haul came during the last four days of the quarter, a sign that the campaign is "picking up steam." That haul of donations came in just after Wasserman Schultz received the endorsement of President Barack Obama. Canova's campaign brought in $6,200 a day on average, and the average donation was less than $20.
Wasserman Schultz is up for re-election in August. This will be her first serious primary challenge since she joined the House in 2005. But just how serious a challenge Canova presents remains to be seen: While she hasn't released her first-quarter fundraising numbers yet, filings with the Federal Election Commission showed Wasserman Schultz outpacing her challenger by a fair amount. In 2015, the incumbent raised $1.1 million and closed out the year with about $468,000 on hand.