Deborah Birx Praises 'Extraordinary' LGBTQ Community for Preventing Monkeypox Spread
Dr. Deborah Birx has praised the LGBTQ community for helping prevent the spread of monkeypox. The physician and diplomat told Newsweek the community is "extraordinary responsible" and that the American public can trust it to report new cases, despite the stigma surrounding the latest outbreak.
Monkeypox is currently spreading throughout the globe, with current CDC data showing over 2,100 cases in 37 countries. The U.S. currently has 99 confirmed cases.
So far most—but not all—monekypox cases are among men who have sex with men.
Monkeypox is not a sexually-transmitted disease. It is mainly transmitted through close, direct contact, which easily explains why it may spread among sexual partners. However, the reason for a higher proportion being among men who have sex with men, is so far unclear, and scientists are working to understand more.
Birx, who served as White House Coronavirus Response Coordinator in the Trump administration from 2020 to 2021, has extensive experience in battling pandemics. She served as Director of CDC's Division of Global HIV/AIDS, having begun her career in 1985 researching HIV/AIDS vaccines for the Department of Defense.
When the HIV/AIDS epidemic began, the stigma attached to it and the gay community is believed to have hindered the response to it.
Discussing the latest monkeypox outbreak, Birx said the LGBTQ community will be the "strongest alert network" in preventing the spread.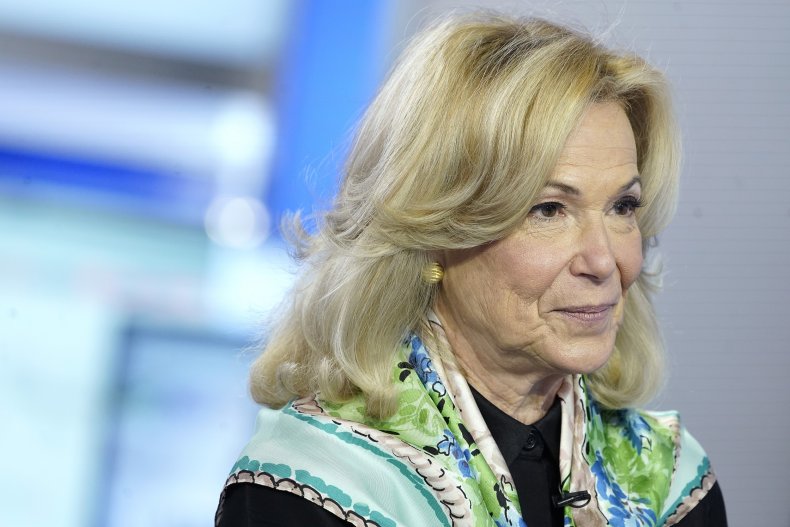 "[The LGBT community] are extraordinary about communicating effectively the details," she said. [We need to say] to the American public, this is the first ring of introduction."
Reporting initial cases of monkeypox as early as possible is key to preventing spread. By identifying symptoms early and confirming cases via laboratory testing, individuals can quarantine and close contacts identified. This means spread can be reduced as quickly as possible.
"If you have close contact with any individual, within that first ring, then you are potentially susceptible," she said. "And I think we just want to be careful how we frame these individuals. But I think people understand close personal contact. And really to say, this is not casual contact. This is not meeting someone on the street for five minutes. This is close and often intimate."
Birx said that "every pandemic is political," and that monkeypox is no different: "It doesn't matter if it's SICA or HIV, tuberculosis which is not a virus. All of these viruses are stigmatizing people, and people become discriminated against."
And the risk in that, she said, is that people begin to "self edit."
"[That's] the most dangerous thing in the early stages of a pandemic, are people out of fear and fear of being stigmatized not coming forward," she said.
However Birx said she believes the LGBTQ community will respond to and report monkeypox cases better than any other group in the country.
"I trust our LGBT community like no other community of effectively communicating both the science and the data and alerting that network," she said. "And I think what we ought to be communicating it to the American people is, infectious disease experts around the world have confidence in the LGBT community, in understanding this virus, understanding its spread and understanding the importance of stopping human to human spread.
"They are responsible, an extraordinary, responsible community, ... [what we need] to make clear to the American people is that this is a responsible unit, that are critical by response, because they were the first introduction but it could have been any group."