Debunking the Photo of Ghislaine Maxwell and the Alleged Wayfair President
A viral photograph shows Ghislaine Maxwell along with a man captioned as being Wayfair President of Operations, Bill Hutcherson. The photo emerged in the wake of Maxwell being arrested by the FBI on July 2 for criminal charges in connection with the federal sex-trafficking charges of the late, disgraced financier Jeffrey Epstein.
The photo dates back to 2003, and was originally published on Getty Images. "Socialite Ghislaine Maxwell with an unidentified male companion attends the Opening of the Asprey Flagship Store on 5th Avenue December 8, 2003 in New York City," reads the caption of the photo.
However, it doesn't take much digging to find that Wayfair doesn't even have a President of Operations, and it never did. So, who is the mysterious man?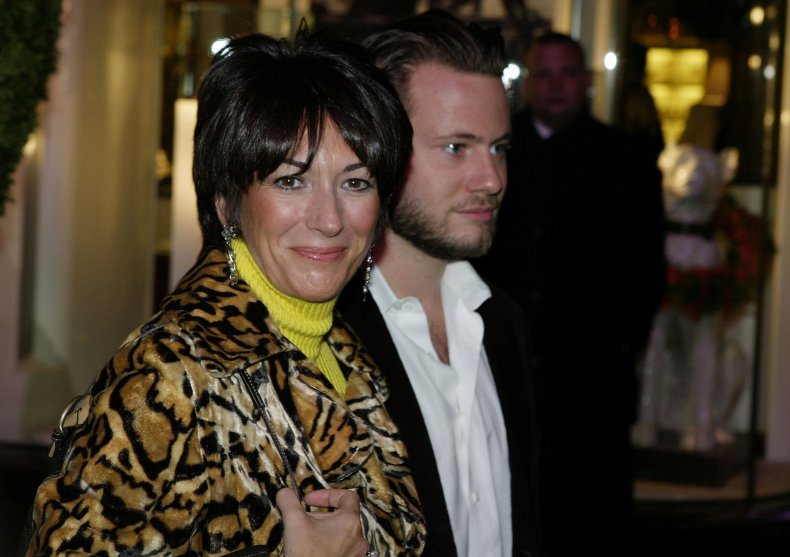 George Bamford, a British businessman and the founder of Bamford Watch Department, is the man pictured with Maxwell. The Bamford Watch Department is known for Rolex customization and recently formed a new company with his mother, Carole Bamford, who founded a luxury clothing brand for women called Bamford - and in no way are they connected to Wayfair.
A Tatler article from 2004 showed that Bamford is the man pictured here and even names him in its caption.
"We have never had a Bill Hutcherson at Wayfair and we have never had a 'President of Operations,'" a Wayfair spokesperson told Reuters on July 14.
Wayfair was founded in 2002, but it was originally called CSN Stores. It wasn't called Wayfair until 2011. Niraj Shah and Steve Conine, co-founders of Wayfair, are the only people listed as being with the company since 2002 or 2003, which was much smaller than it is today.
The picture is an attempt to link Maxwell to the furniture company that was recently under fire surrounding a conspiracy theory of trafficking children in armoires, which has made wave these past couple of weeks. Furniture priced at tens of thousands of dollars had the same names as girls who were reported missing.
"There is, of course, no truth to these claims. The products in question are industrial grade cabinets that are accurately priced," a Wayfair spokesperson said in a statement to Newsweek on July 10. "Recognizing that the photos and descriptions provided by the supplier did not adequately explain the high price point, we have temporarily removed the products from site to rename them and to provide a more in-depth description and photos that accurately depict the product to clarify the price point."
More recently, rumors swirled that the CEO of Wayfair, Niraj Shah, stepped down following the conspiracy theories gaining traction.
Newsweek did not receive comment from George Bamford at the time of publication.