Decades After Auschwitz, Former Guard Charged With Accessory to Murder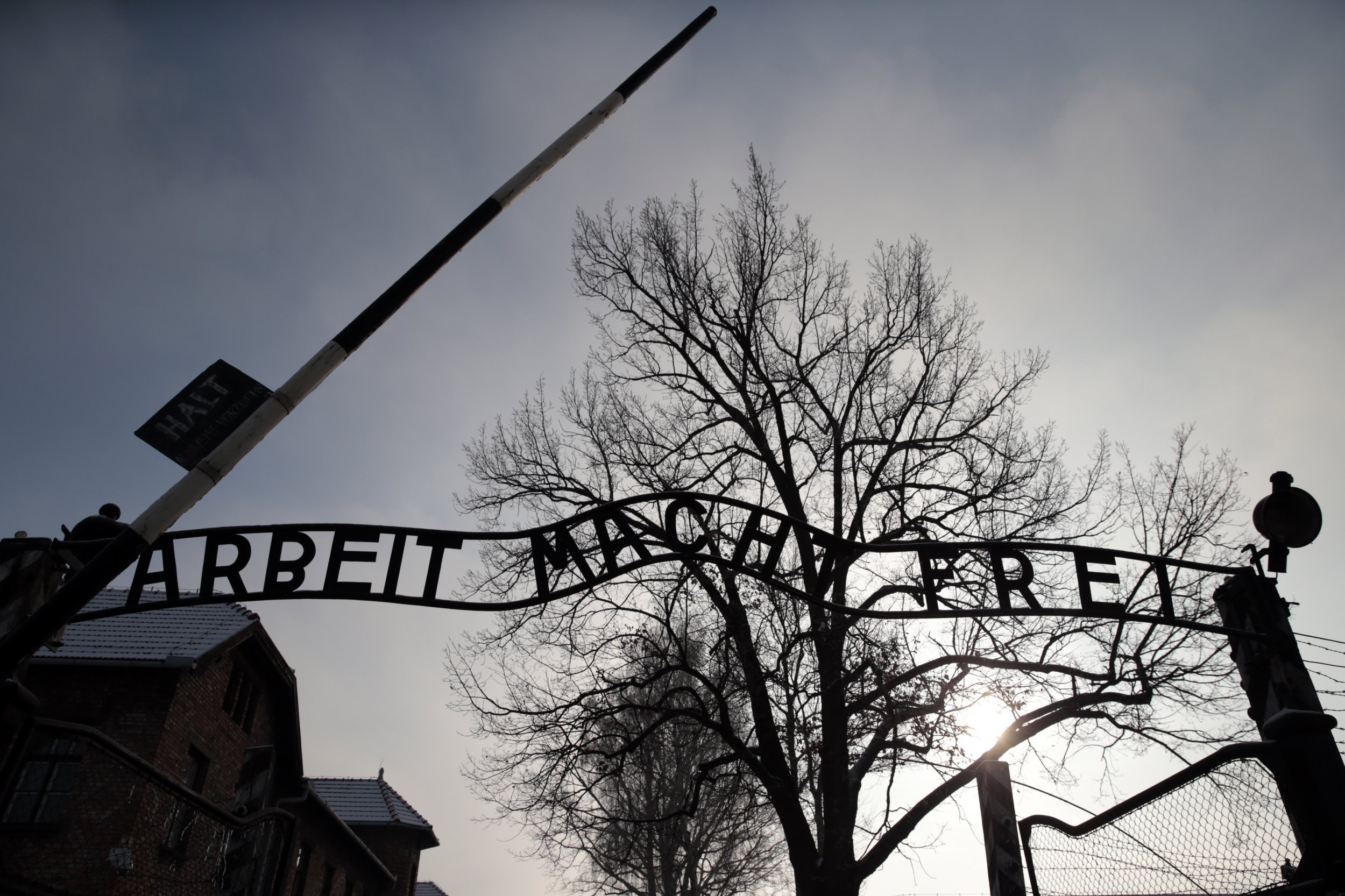 In the nearly seven decades since the Nazi death camps were liberated, only a fraction of the SS members who served at Auschwitz-Birkenau have been prosecuted. One, 93-year-old Oskar Groening, was charged Monday with 300,000 counts of accessory to murder. The counts correspond with the deaths of at least as many Hungarian Jews, who were gassed upon arrival in the spring of 1944.
"He helped the Nazi regime benefit economically, and supported the systematic killings," prosecutors said in a statement.
Groening worked at the death camp in Nazi-occupied Poland for nearly two years, from October 1942 until September 1944, according to a 2005 interview published in Der Spiegel magazine. He sorted money that once belonged to the victims and watched over their possessions on the selection ramp when new transports arrived.
"A new shipment had arrived. I had been assigned to ramp duty, and it was my job to guard the luggage. The Jews had already been taken away," Groening said in the 2005 interview. A fellow SS guard then picked up a baby who had been left among the belongings and slammed its head against a truck to stop the crying, Groening recalled.
He is one of nearly 30 former Auschwitz guards whom Germany's Baden-Württemberg state justice ministry in Ludwigsburg said last September should be prosecuted, following an investigation into camp personnel. Prosecutors in the city of Hanover found Groening fit to stand trial in March of this year.
Groening, unlike other ex-guards, has not denied that he worked at the camp, but insists he did not commit any crimes. Prior to the 2011 conviction of John Demjanjuk, Germany tried only those it could prove were directly involved in a specific killing. Demjanjuk, who was charged with 28,060 counts of accessory to murder at the Sobibór death camp, was the first to be found guilty simply for working as a guard. His case set a legal precedent for broader prosecution of Nazi war crimes in Germany.
As both survivors and perpetrators age and dwindle in numbers, little time remains to bring former Nazis to justice and to hear firsthand testimony from both groups. As for Groening, he has spoken in recent years about his time at Auschwitz, in part to rebuke Holocaust deniers.
"I saw the gas chambers. I saw the crematoria," he says in Auschwitz: The Nazis and the Final Solution, a TV documentary series by Laurence Rees. "I would like you to believe that these atrocities happened, because I was there."