Decapitated Heads Found in Cooler Outside Mexican Broadcaster in Guadalajara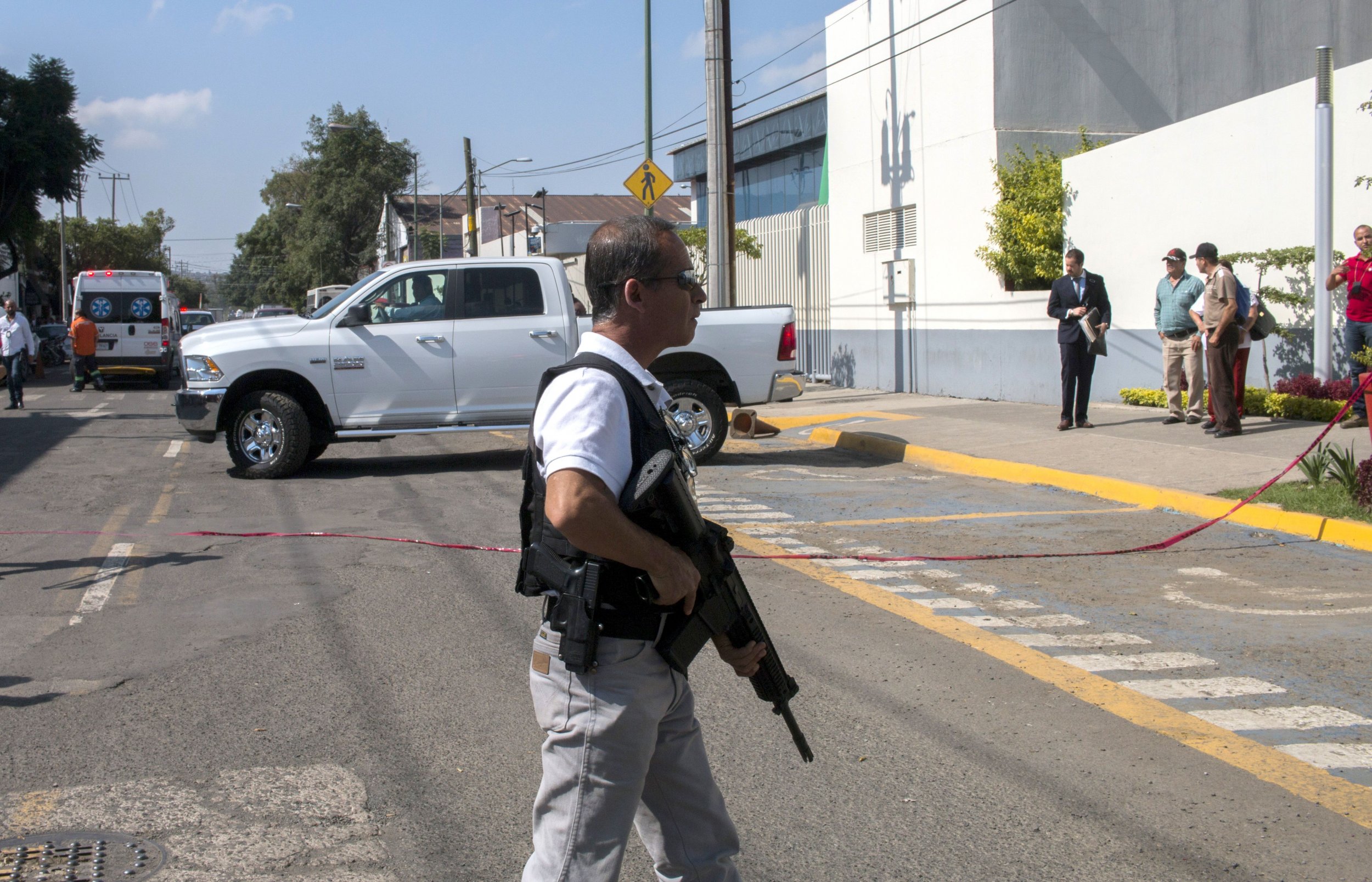 Two severed human heads were found in a cooler outside the office of Mexican broadcaster Televisa in the city of Guadalajara, in the Jalisco state, on Tuesday night.
The cooler also contained a threatening message against a high-ranking state police official, signed CJNG, the Spanish acronym for the Jalisco New Generation Cartel criminal group, Reuters reported, citing a security official.
The message was reported in its entirety in the Mexican news publication Proceso. It indicated the cooler's gruesome content served as a public warning to Jesús Humberto Boruel Neri, who was nominated to the position of inspector general of the state police force known as Fuerza Única Jalisco in December 2015.
"You know the deals are fulfilled or would you like [me] to remind you why you are in this role and who put you there," the message read.
Neri used to be a police officer guarding former Guadalajara municipal president, current Jalisco state governor Aristóteles Sandoval. His 2015 promotion was controversial as Neri was arrested in 2011 for his involvement in the killing of a man, though he was released soon afterward as prosecutors could not prove the blood found on his clothes belonged to the dead man, and was reportedly involved in an attempted extortion in 2014, as Proceso reported.
The cooler containing the human heads, which had yet to be identified and were undergoing forensic analysis, was not the only one found in the city last night.
Local media reported the authorities found a second cooler near the federal courthouse. The contents of the cooler were not disclosed to the media, but it, too, was accompanied by a threatening message, this time warning a judge. "You're next," the message said, quoted in Proceso.
The CJNG is one of Mexico's most powerful and brutal drug cartels, led by Nemesio Oseguera Cervantes, known as "El Mencho" and one of the country's most-wanted men. The cartel rose to prominence in May 2015, when it staged a series of deadly coordinated attacks in the state including the shooting down of a military helicopter and the bombing of 11 banks and gas stations. In August 2016, the cartel organized the kidnapping of Jesús Alfredo Guzmán Salazar, the son of powerful Sinaloa cartel leader Joaquín "El Chapo" Guzmán, releasing him after a week.
According to Spanish newspaper El País, the CJNG has now replaced Sinaloa as the largest cartel in the country and the least impacted by security forces. Government statistics indicate 2017 is likely to become Mexico's most violent year since records began in 1997 due to an increase in the number of homicides largely related to drug crime.