Deceased Man Found With IEDs and Propane Tanks After Massachusetts Explosion
After a Sunday explosion at a Fitchburg, Massachusetts apartment building, investigators found the body of a man with two improvised explosive devices. According to the Boston Herald, the deceased was identified as 59-year-old Raymond L. Jerome.
A fire broke out after the explosion at Bartley Nolan Condominiums, displacing nearly 5 dozen residents. WJAR quoted one resident as saying, "There was smoke everywhere, flames everywhere. It was crazy."
Worcester County District Attorney, Joseph Early Jr., said they found propane tanks inside the building along with the IEDs. "I can't speak to how good, how bad they were, how intricate they were," Early said, "but it appeared whoever put these things together knew what they were doing."
The detonation appears to have been intentional, but the motive behind the explosion is unknown. "We've heard bits and pieces about the gentleman who was in there," Early said. "We can't say for sure that his mental status was. We can't say what was going on with him."
The bomb squad and Department of Alcohol, Tobacco and Firearms are aiding in the investigation.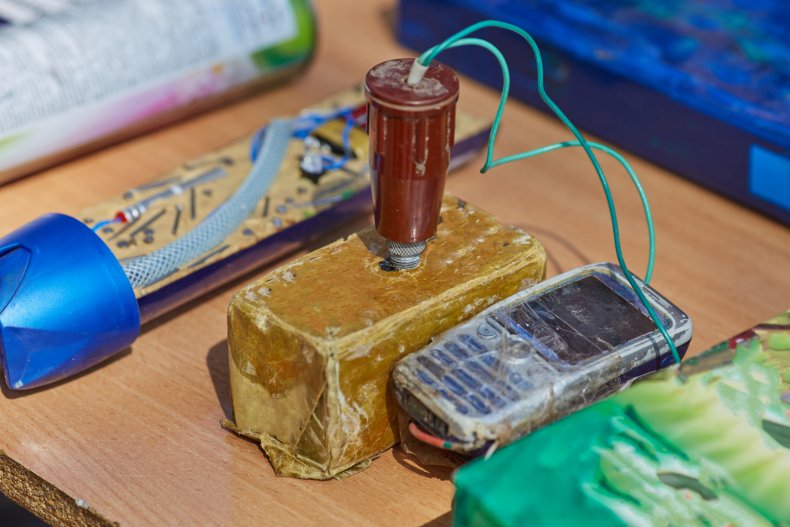 Homemade explosives have been the cause of death in numerous cases. In May, Illinois man Paul Casperson was killed by a pipe bomb in Waupaca County, Wisconsin. WBAY reported that the modified metal pipe had been brought to a party.
The explosive device, fueled by an aerosol can, blew up with enough force that it sent shrapnel into Casperson's abdomen. A steel fragment was removed from his body during an autopsy. Three men were charged with homicide by negligent handling of explosives.
Sometimes, IEDs figure in revenge plots. A gardener in southwestern Germany rigged up explosive booby traps for those he considered to be his enemies. Bernhard Graumann was believed to have planted bombs to kill or harm those he had quarreled with.
This past June, DW.com reported that one of these booby traps took the life of a doctor. Two days later, a 37-year-old woman and her daughter were injured when a piece of firewood that had been modified with explosive materials blew up inside their home. Investigators found black powder and other illegal materials inside the gardener's home.
The ATF says that in 2016, there were 1,536 domestic bomb threats reported. Schools received the most bomb threats with a total number of 529. That number represented a 33 percent increase since 2014.
In Fitchburg, District Attorney Early said there was no threat to the general public and that the fire appeared to be an isolated incident.
Deceased Man Found With IEDs and Propane Tanks After Massachusetts Explosion | News