What Is The Deal With December 21? Christmas Star Sparks Memes, Superpower Theories
A significant astrological event is taking place today, December 21, 2020, as Jupiter and Saturn are set to appear close together in the sky in what is known as the Great Conjunction.
The two planets will be visible to the naked eye and appear so close together that they will look like one large bright star in the sky, which has been dubbed the Christmas Star.
The major celestial event also marks the beginning of a new astrological shift. The Great Conjunction will see a move from the 200 year period during which Jupiter and Saturn made conjunctions primarily in Earth signs. Now, the two planets are shifting into a 200 year period of conjunctions in Air signs.
The last time Jupiter and Saturn were this close together from our perspective on Earth was almost 400 hundred years ago on July 16, 1623. Of course, they are still staggeringly far part in reality.
This cosmic event has sparked a huge wave of memes as many people prophesize that this astrological epoch will usher in a new age of heightened consciousness and superpowers.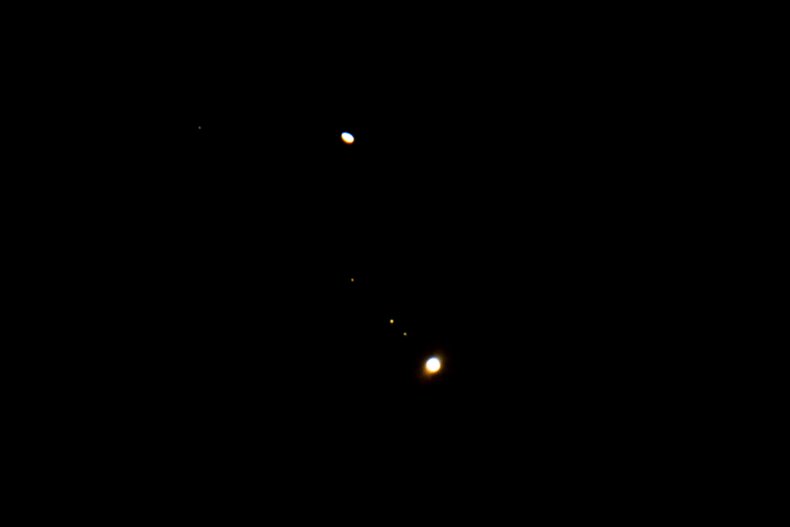 Astrologer Chani Nicholas told The New York Times: "To have these two be so beautifully placed to be so bright and enchanting in the night sky feels very cosmically poetic. After this year of restriction and confinement and devastation, there is this feeling of there is some kind of renewal."
A host of superpower theories have emerged which joke that Black people will get superpowers on December 21, with the date and hilarious memes circulating as a result.
The meme stemmed from a tweet by Twitter user @lottidot who, on December 5, posted: "As Black people, genetically we are stronger and smarter than everyone else," she tweeted. "We are more creative. On December 21, our real DNA will be unlocked and majority will be able to do things that we thought were fiction. Learn who [you] are as a people. They wanna make us average."
So, as a new meme was birthed, Twitter users have been posting about getting their superpowers.
Internet personality Toni Tone went viral for a tweet in which it appeared she moved a spoon with her mind, tweeting: "OH MY GOD IT'S HAPPENING!!!!! It's officially 21 December in the UK and MY SUPER POWERS HAVE ARRIVED!!!"
Another tweet that went viral reads: "Me traveling back to 1955 with my superpowers to eat in a White's Only diner."