Choosing Between Divorce or Separation When You Are in a Marriage Crisis
A break-up is never pleasant and the collapse of a marriage is even more of an ordeal, especially if you have children.
If you think your relationship has reached its end, you might be unsure how to move forward. Do you file immediately for divorce, to formally dissolve your marriage, or try a separation (legal or otherwise)?
Here, relationship experts and a family attorney explore the options.
Should I Separate From My Spouse or Get a Divorce?
Gary W. Lewandowski Jr., a professor of psychology at Monmouth University in New Jersey and the author of Stronger Than You Think, told Newsweek there was "a thin line" between the two options.
"If a marriage gets to the point of requiring a temporary separation, problems have likely progressed to a severe point," he said. Lewandowski advised tackling issues while they are still small to avoid reaching this crisis—if you can.
Marni Feuerman, a psychotherapist based in Boca Raton, Florida, told Newsweek: "As a marriage therapist, I am much more concerned about resolving marital distress than the living arrangements of the partners."
But if either partner is thinking about separation or divorce, she said, "it's time to call in the professionals." A therapist who is "trained in and understands complex relationship problems" can offer good guidance for making your decision.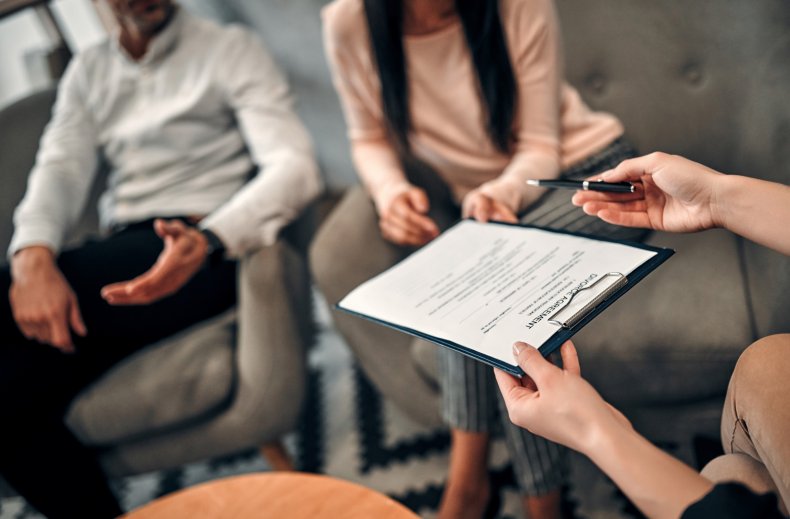 Kelly Burris, partner at domestic litigation firm Cordell & Cordell in Austin, pointed out that a legal separation is distinct from a divorce, so it's important to speak with an attorney to understand the laws in your state.
You'll want to think about "the cost/benefit to a legal separation versus filing for divorce and getting temporary or interim orders entered instead," she told Newsweek.
Both spouses need to consider "what strategic effect such an order or agreement may have in the final outcome of the case. Will the agreement or order be considered in a final trial at divorce? What effect may it have on a judge's ruling or a party's bargaining position?"
Things to Consider About Separation
Lewandowski Jr. described separation as the half-step people take when they're not ready for the "full leap" of getting a divorce.
However, he added that "if things have gotten so bad that you need to separate, it's hard to see how divorce isn't bound to happen."
He advised couples to think about what a period of separation might potentially change in their relationship that would make staying together more appealing—and "focus on doing that, rather than actually getting separated."
It Depends on the State

Many states don't offer the option of a legal separation and in the states that do, it's "similar to divorce but not quite all the way there," according to Burris.
A legal separation entails "getting orders put in place" to manage finances, custody of children and so on, during that period. She added: "It's up to the separating parties to negotiate and decide in conjunction with their legal representation and the judge."
Another option couples could think about is a partition agreement. "It's like a prenuptial agreement, but completed once the couple is married. It specifies how the couple will handle splitting their now combined assets in the case of separation," Burris said.
You Can Still Reconcile
"Couples can still reconcile after a legal separation," Burris pointed out.
The mechanism of legal separation is not commonly used even in the states that offer it because "most of what you can accomplish with a legal separation can be negotiated on the way to a divorce," she added. Until the divorce papers are finalized, all that has been agreed can still be undone.
Physical Time Apart Could Be Beneficial
Feuerman said that, in her experience, time apart could be beneficial. "I've seen this approach work well when it comes to the decision to reconcile or divorce, especially in high-conflict marriages." A separation may also be helpful if there are "serious issues" to consider such as addiction.
Physical separation is only part of the solution, however. This period must be purposeful and about seriously reflecting on your marriage, Feuerman said.
"If you intend to date and sleep with a bunch of people [during the separation period], it may impact the marriage should you decide to work on it later. It's also going to muddy the waters," she warned.
This time should be used to "work on yourself individually" as well as the relationship, with a marriage therapist, she said.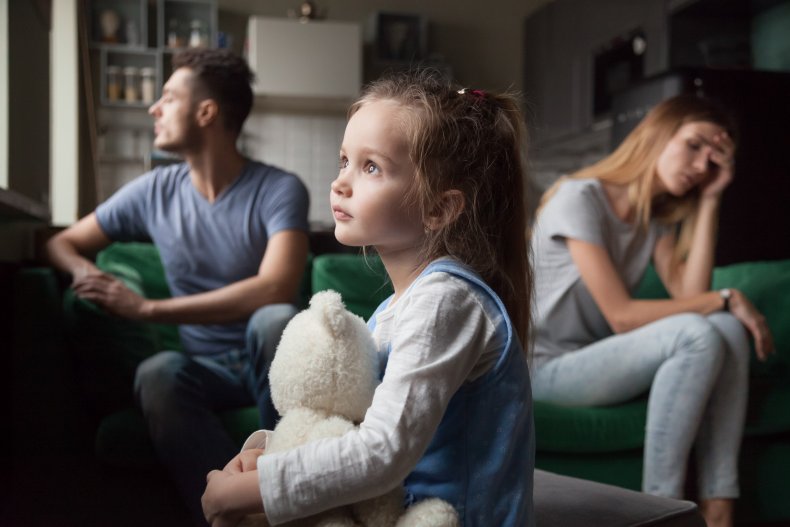 Things to Consider About Divorce
"In most states, couples will just file for divorce, get a temporary agreement or order into place during the pendency of the divorce, then just sit on the case until they either decide to reconcile or follow through," Burris said.
Many states also have lengthy waiting periods, which can make it easier to put the divorce on hold.
Once you have made your final decision, try to stick with it, advised Lewandowski. "Going back and forth ultimately prolongs the misery."
Whatever you choose, keep in mind the impact on your mental health and on any children. The American Psychological Association explains: "Divorce may significantly influence well-being, with many individuals experiencing depression, loneliness and isolation, self-esteem difficulties, or other psychological distress.
"Parental divorce also has been shown to have negative consequences on the psychosocial adjustment of children and adolescents."
Abusive Relationships
In cases of physical, emotional or economic abuse, you might need to move quickly to divorce, Feuerman said. In these situations, it could be dangerous to separate because "it gives the abusive partner preparatory time to retaliate or undermine your safety."
Guidance on leaving abusive relationships can be found at the National Domestic Violence Hotline website thehotline.org.
Things to Consider for Both Scenarios
For many couples, it doesn't make sense to get both a legal separation and then a divorce, "because the divorce will usually cover all of the things a legal separation covers," Burris said.
She added: "If you're 90 percent of the way to a divorce, and have already negotiated all these different aspects, and then decide to reconcile—you can still do that right up until the point you sign the final documents."
Whatever happens, you should be setting "personal goals for change" based on what you might be doing to contribute to the marital conflict, said Feuerman.
"I always tell people you can't divorce yourself—and the divorce rate for subsequent marriages is even worse because people do not do their own work around this."