The Decline of the Old Boys' Clubs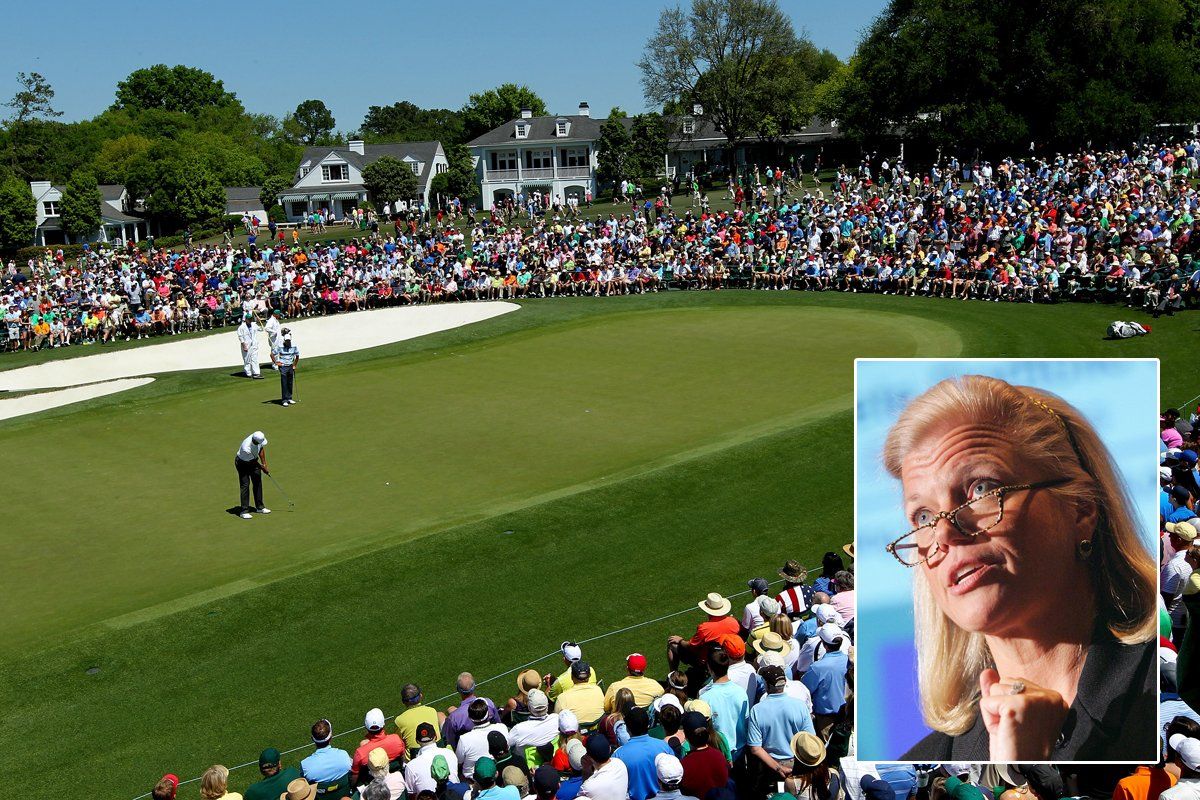 Have all-male clubs lost their cachet? A decade ago, the testosterone fortress of the Augusta National Golf Club in Georgia was a battlefront of the feminist movement. Now, as the club contemplates a historic first offer of membership to a woman—Virginia "Ginni" Rometty, chief executive officer of IBM, which is a sponsor of this week's Masters Tournament—the most remarkable part of the story is that this time there's a near-universal consensus.
"A lot is different now," says Ilene Lang, the president and chief executive officer of Catalyst, a global firm that studies women in business. "To most people looking at this, it just seems silly." Yet silly or no, Lang says it's about time Augusta got on the distaff side of history. "It is still discrimination," she says, "and it's ridiculous."
Rometty has stayed mum on whether she'll get—or even covets—the boxy green blazer that the club has awarded to her four predecessors at IBM. At a press event Wednesday, Augusta chairman Billy Payne, who called Tiger Woods a disappointment for his 2010 sex scandal, dodged questions about Rometty. Meanwhile, President Obama and Mitt Romney said they believe women should be admitted, and Callista Gingrich expressed interest in becoming a member.
The notion of women fighting to get into the old boys' club seems almost quaint now, when every socioeconomic indicator shows female fortunes on the rise, while men, it seems, devote more and more time to sexting naughty photos. Augusta is one of few remaining bastions of a particularly anachronistic kind of male privilege, where men of means enjoy golf, whisky, and whatever other private pleasures they take in the company of their own sex.
Less than 1 percent of America's golf clubs are still closed to women. Most big-city social groups have opened their doors, as have most country clubs and secret societies. Those that haven't carry enough stigma that politicians regularly resign from them before running for office—as Mike Bloomberg did with New York's Brook club before he ran for mayor.
"Certainly, I think the mainstream is less accepting of this kind of discrimination," says Sally Frank, a law professor who successfully sued Princeton's all-male eating clubs while a student at the university in the 1980s. Furthermore, the social aspect of male-only clubs is hardly as tantalizing as it once was. Does any powerful woman actually long to participate in the ritualistic cross-dressing that passes for entertainment at VIP man-camp Bohemian Grove?
Still, admission for Rometty does matter. Says Martha Burk, who led the campaign against Augusta in 2002: "What I fear is that [Augusta will] come up with some kind of half-baked 'solution,' such as not letting her in now but maybe waiting a year or two when all this female stuff blows over."
But the "female stuff" likely won't blow over. Rometty, whose true passion is scuba diving, is in increasingly feminine company in the C-suite, which includes the CEOs of HP, Xerox, and Pepsi. If Augusta National clings to its no-estrogen policy, will it really be able to maintain its white-hot power status for much longer? You can't make deals on the back nine when all the CEOs are at the bottom of the ocean, swimming with sharks.