Decomposed Body of Elderly Woman Found Partly Eaten by Her Cats
Police in Spain have found the body of a woman who had been partly eaten by her cats.
The elderly woman, named by Spanish newspaper El Mundo as Clara Inés Tobón, from Madrid, was discovered in her apartment on Monday with dismembered upper body parts. She was surrounded by five pet cats that had also died, according to reports. Two more cats were found alive but malnourished.
The woman, 79 and originally from Colombia, was said to have lived alone apart from her pets, El Mundo reported.
Tobón had no children, was not married and her family resided in Colombia. Her closest friends were said to be neighbors in the apartment building.
Neighbors had reportedly grown concerned that they had not seen the woman in recent weeks and some rang her doorbell and tried to call her cellphone, which was turned off. Her letterbox was also overflowing.
"Sometimes it smelled bad because of the cats and the boxes of food, but this time there was a very strong odor," said one neighbor.
Police officers visited her home in the north of the Spanish capital, where she had lived since 1996, after neighbors reported the strong smell.
When there was no answer, firefighters were called to gain access to the apartment through an exterior window. They found Tobón's body in an advanced state of decomposition.
Some of her body parts had been eaten by the cats and some of the pets had died. The first responders also found numerous garbage bags inside the home.
Reports said the woman had been suffering from Diogenes syndrome, also known as senile squalor syndrome, a disorder characterized by self-neglect and compulsive hoarding.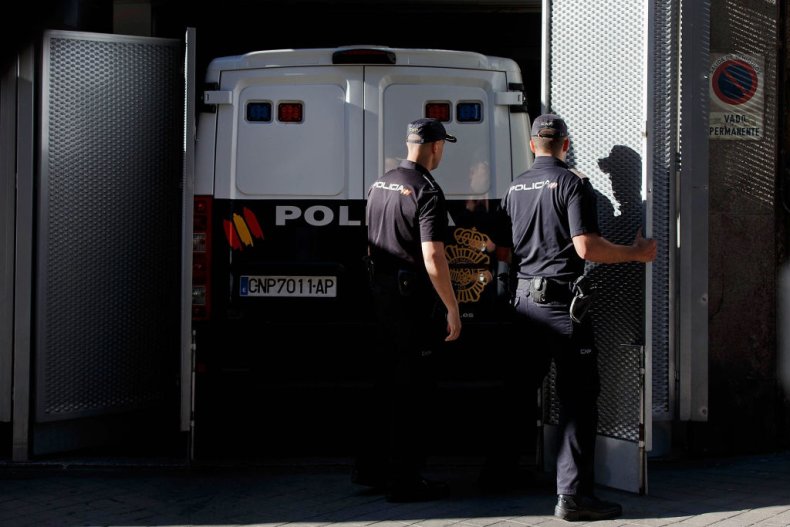 A post-mortem examination was launched, with forensics experts saying the preliminary findings suggested the woman had died from natural causes at least one month ago—and possibly three months ago.
She reportedly had not been seen in the neighborhood since last year, when she had become sick. Some neighbors suspected that she could have caught COVID-19.
An autopsy was also carried out on the cats that had died from starvation, to confirm they had eaten part of their owner's corpse.
The two cats that had survived were said to be in a poor state but were transferred to the local animal protection center.
"A policeman told us that it was the worst thing they had seen since they started working," a neighbor said.