Decomposing Severed Head Was Not a Halloween Prank, Oakland Police Discover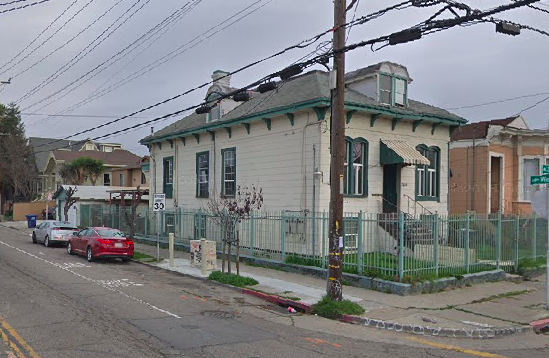 A severed human head brought to police in Oakland, California, was initially suspected to be a Halloween prank but instead turned out to be much more real and gruesome.
The decaying human head was discovered by two people in the backyard of an Oakland apartment complex they were visiting on Friday. They decided to deliver the head to a police station, where officers first believed it was a Halloween prank.
"It was decomposed and had a little bit of flesh on it," Sgt. Michael Cardoza told KGO. "I can say in my years of service I've never had a human skull delivered to the police station."
Residents of the apartment complex told investigators that they had no idea how the severed head had gotten to their backyard.
"They come into my house while I'm eating dinner, they come in and tell me something about a head," tenant Manul Adrow said, according to KTVU. "I don't know nothing about no head."
Cardoza told the San Francisco Chronicle that police interviewed residents of the three-unit-apartment building and "determined that at this time, it didn't appear that they were involved."
Investigators were investigating whether the decomposed head was connected to the "deeply decomposed" headless body discovered in Oakland in September. Cardoza said that the body, which he described as "almost mummified, was found in "close proximity" to the head found on 29th Street near West Street, the San Francisco Chronicle reported.
Oakland Police did not immediately respond to Newsweek's request for comment about the investigation.
Alameda County Sheriff's Sgt. Ray Kelly told the East Bay Times that investigators suspect the head belongs to the body of the man discovered in September.
"Both the skull and torso are in similar states of decomposition and mummification," Kelly said. "It appears preliminarily likely that the two are from the same person."
Another headless body, identified as 65-year-old Brian Egg, was found decomposing inside a fish tank in San Francisco on August 17. The victim's head was never found. Two people, 39-year-old Lance Silva and 52-year-old Robert MacCaffrey, are arrested in connection to Egg's death.
The Alameda County Coroner's Bureau is working to determine the identity of the head discovered and the cause of death. Authorities are also digging through missing person's cases and working to find he rest of the body.
"I'm not saying there's any foul play in this at all except for how it got here, that's something we're working on," Cardoza told KGO.
Oakland Police urged anyone with information about the case to call the Homicide Unit at 510-238-3821 or the department's tip line at 510-238-7950.