Deconstructing Alcoholism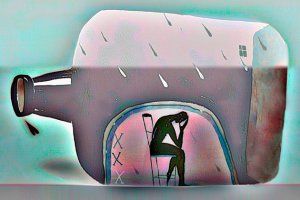 "I did AA about five times," says Susan, recalling her failed attempts to get a serious drinking problem under control. "I tried a brief stint in Northern California rehab, Antabuse, acupuncture, hypnotherapy, psychological therapy for over a year. Anything—you name it." Nothing worked for Susan—a successful TV and film actor whose name has been changed because she has yet to publicly disclose her struggle with alcoholism—whose cycle of drinking would include months of trying to stay sober followed by dangerous weeklong binges she refers to as "rampages."
Then Susan learned about the drug naltrexone and a treatment protocol known as The Sinclair Method (TSM). The problem was that most of the doctors familiar with the drug knew of naltrexone's other use to reduce craving for alcohol—but only when used if the subject is also abstaining from alcohol. But that's not what Susan had in mind. "For me, the idea of being completely sober for the rest of my life was as daunting as being an alcoholic," says Susan. She wasn't prepared for abstinence, and when she had tried it in the past it hadn't worked. Fortunately, TSM not only allows drinking, its central tenet basically requires it. TSM's instructions are simple: take an inexpensive dose of generic naltrexone about an hour before drinking, every time you drink.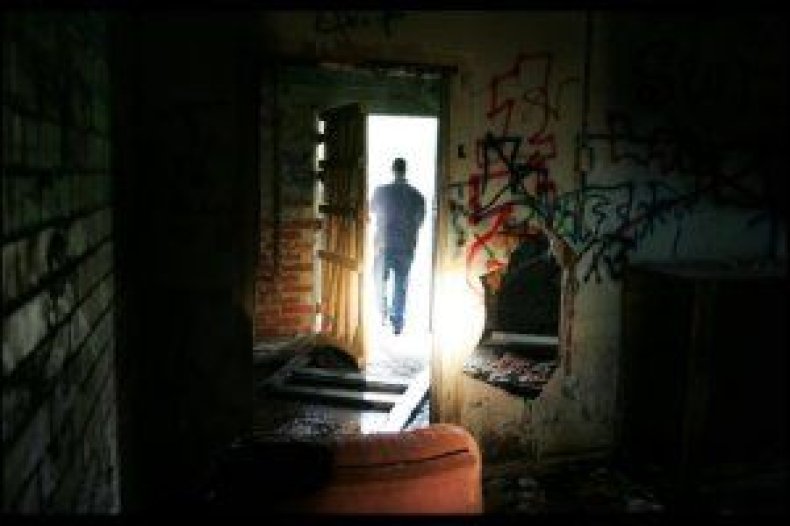 A little more than a year ago, Susan found a doctor willing to give TSM a chance. Since then, Susan continues to have a glass of wine with some meals, and a couple of drinks when she goes out with friends on the weekend. But, she says, she hasn't gone on a single binge, and no longer craves alcohol as she did in the past: "The compulsion is gone."
To interpret such a story as proof of the end of alcoholism, or the discovery of a cure-all miracle, is a mistake. But what anecdotes like hers—considered along with empirical evidence from controlled studies—demonstrate is that the concept of alcoholism as a single disorder, or alcoholics as a homogeneous group whose afflictions all come from the same cause and must be treated the same way, is outdated.
Though Alcoholics Anonymous and the many subspecies of programs it has birthed still dominate the alcohol-treatment landscape, new remedy ideas are starting to get attention. "If you look back 20 years, I think it was primarily behavioral therapies that researchers focused on," says Raye Litten, associate director of the Division of Treatment and Recovery Research at the National Institute on Alcohol Abuse and Alcoholism (NIAAA). "But since 15 years [ago] or so, medications have also gotten some spotlight."
This is doubly important because only a fraction of problem drinkers ever seek professional help. Recent research, like the NIAAA's Project COMBINE, the largest alcohol-addiction treatment study to date, suggests that some of these medical treatments are effective when administered via a family physician— the one member of the medical establishment problem drinkers are likely to encounter without specifically seeking help for their drinking.
An NIAAA study in 2002 found that in a large sample of people who had been diagnosed as alcohol-dependent at least a year before the study was conducted, 17.7 percent were currently low-risk drinkers, and 18.2 were abstinent. Of those the study followed, only 25 percent had received any sort of treatment for alcohol dependence. A follow-up study found that while abstinence "represents the most stable form of remission for most recovering alcoholics," it wasn't the only solution.
As some alcoholics and clinicians are learning, the adage about never being able to have another drink once you're an alcoholic trying to combat the compulsion can't be universally applied.
Stephanie O'Malley, director of the Division of Substance Abuse Research and Psychiatry at Yale School of Medicine and a professor of psychiatry, says it is an exciting time for alcohol treatment. "There are new ways of thinking about this. And it will probably depend a lot on the individual," she says. In particular, she notes, many young adults with alcohol problems avoid treatments that require abstinence, but might consider programs that aim to bring their drinking down to moderate levels. And that would be an admirable goal.
Litten says that the range of behavioral therapies used for alcohol treatment offers many different approaches, including couples therapy, motivational enhancement therapy, community reinforcement (helping a problem drinker get involved with nondrinking activities), contingency management (providing rewards for not drinking), and combined behavioral intervention, which matches some of the previously mentioned protocols to an individual treatment specific for each client. There are also 12-step programs—like AA—which Litten says are important not to overlook in an era of growing numbers of treatment choices.
As far as pharmacological approaches are concerned, there are four approved by the FDA specifically for alcohol treatment: disulfiram (the generic name for Antabuse), which has extremely uncomfortable effects when taken before drinking, such as nausea and other severe hangover symptoms; oral naltrexone to reduce cravings; injection naltrexone, lasting for up to 30 days; and acamprosate to extend abstinence. In addition, an anticonvulsant drug, topiramate, is being used off-label to reduce the motivation to drink in people with alcohol dependence. A 2007 double-blind, placebo-controlled study published in The Journal of the American Medical Association found that topiramate was better than a placebo in "reducing the percentage of heavy drinking days" over the course of 14 weeks of treatment, and recommended additional research on the drug for this purpose.
"These drugs are not a magic bullet; they don't work for everybody," warns Litten. "A group of people respond very, very well, where others may not respond at all to the medications."
But not everyone agrees with Litten's cautionary, though optimistic, take on pharmacological treatments. Roy Eskapa, author of The Cure for Alcoholism, and David Sinclair, inventor and namesake of The Sinclair Method, argue that at least one of these drugs may work far better than many researchers and clinicians in the United States give it credit for: naltrexone. "Most people don't know how it works, and they tend to use it wrong," says Sinclair, who is based in Finland, where treatment with naltrexone is more common. "Naltrexone has to be used along with the behavior"—drinking—to work most effectively, he says. Sinclair has come to this conclusion by studying alcohol-dependent rats, conducting clinical research with human subjects, and adopting the theory of pharmacological extinction.
The basic concept goes like this: each time we drink, endorphins (called internal opioids) are released in the brain, causing us to associate, mostly at an unconscious level, the pleasurable state of an endorphin-flooded brain with the drink just consumed. In alcoholics—because of genetic predisposition, or some other cause—drinking behavior is "overlearned," being reinforced until an alcoholic will drink to the point of oblivion. (To be fair, this chemical pathway's responsibility for the majority of problem drinking is not a view necessarily shared by all researchers studying alcoholism.)
Naltrexone, however, blocks opioid receptor activity in the brain. Sinclair and Eskapa say that each session of drinking on naltrexone causes the opposite of reinforcement: one unconsciously weakens, or "extinguishes" in psychological terms, the association between drinking and the state of an endorphin-flooded brain. It's a process that takes repeated sessions, says Sinclair, to have a cumulative effect.
But as many interested in TSM discover, naltrexone is mainly used in the alcohol-treatment industry as an adjunct to abstinence, not continued drinking. It is with continued drinking, however, that naltrexone works best, Eskapa and Sinclair argue. Both like to point to "extinction curves"—graphs showing the gradual reduction of self-administered alcohol over time—in both rats and people using TSM.
In The Cure for Alcoholism, Eskapa writes that TSM is effective an astonishing 78 percent of the time. That's the percentage of alcohol-dependent drinkers—taken from studies in clinical settings in Finland and Florida—who after three to six months of TSM either abstained or continued drinking at moderate, nonproblem levels. "It's for a whole range of people," says Eskapa. "It can work for the hard core, and it can also work for those social drinkers who drink too much—people who go out and they find they ... are beginning to lose control."
While O'Malley and Litten have high hopes for naltrexone—and other pharmacological and behavioral therapies—they said, independently, that additional double-blind, placebo-controlled studies need to be conducted to tease out not just how effective naltrexone combined with drinking may be, but also for whom this approach will and will not work. "The main message is that there are different menus of treatments out there, whether medications, or behavioral therapies," says Litten. "I think the public is not aware of some of these new treatments."
For some people, like Susan, these new treatments can have a life-altering impact. "It's obscene that this is not more widely known about," she says, referring to TSM. But even its strongest advocate, Sinclair, agrees with Litten that TSM isn't for everyone—and that the oldest, most widespread method in use shouldn't be shunned. AA "is a powerful method for changing the conscious behavior," says Sinclair. "Our statement is: If you can make it that way, don't bother paying for naltrexone. Congratulations, we don't have anything for you. You can make it on your own."
Juskalian is a freelance journalist and photographer. His previous pieces for NEWSWEEK include articles on the History of Hold Music and an investigation into the Psychology of Plagiarism.